Ar Lafar 2018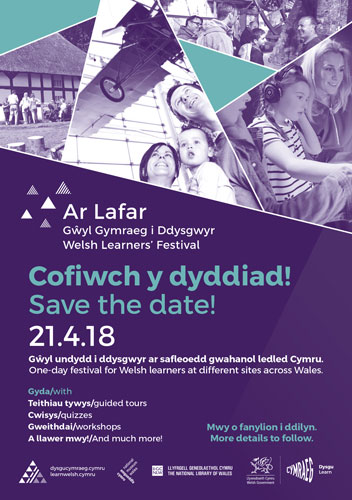 Ar Lafar Welsh Learners' Festival 2018
Enjoy using your Welsh at the 'Ar Lafar' festival, held 21 April at St Fagans National History Museum, Cardiff, the National Waterfront Museum, Swansea, National Slate Museum in Llanberis and the National Library of Wales, Aberystwyth.  
The aim of this free festival is to give learners and their families an opportunity to socialise and use their Welsh in an informal, relaxed setting, while at the same time enjoying the treasures on display at the Museum and National Library.
More details to follow.