Amdani - Learn Welsh Festival of Reading 2022
Croeso! Welcome to Amdani - Learn Welsh Festival of Reading. This year's virtual festival was held between 28 February – 4 March. You can catch up on the events and activities on this page. Diolch yn fawr to everyone for joining us.  
The festival celebrates the popular Amdani series of books for Welsh learners, which includes various titles, from autobiographies and detective novels to romance, humour and short story compilations. The festival also highlights the numerous opportunities to enjoy reading in Welsh. 
This is the second Amdani festival – you can catch up on the 2021 event here.
Thank you to our partners - Eisteddfod Genedlaethol Cymru, Cyngor Llyfrau Cymru, Golwg 360, BBC Radio Cymru/Cymru Fyw.
Gig Gŵyl Dewi 
A special performance by musician and presenter Robat Arwyn was broadcast on our Facebook page on 1 March. You can catch up on Robat Arwyn's performance on our Facebook page or YouTube channel. Enjoy / Mwynhewch!  
National book club and chair yoga
Here's a recording of the national book club and chair yoga. You can also catch up on both events on our YouTube channel. 
Podcast
Click here to listen to Jo Heyde chat to author, Caryl Lewis.
New stories for learners
Click on the titles below to read brand new stories for learners by Pegi Talfryn and Lleucu Roberts.
'Y Llyfr' by Pegi Talfryn – South walian version and North walian version available
'Y Llyfr' by Lleucu Roberts
Amdani Writing Competition
Thank you to everyone who competed in our story writing competition.
The competition received an excellent response and the standard according to the judges, Lleucu Roberts and Pegi Talfryn, was extremely high.
The winning stories have been published here so please take a moment to read them and enjoy!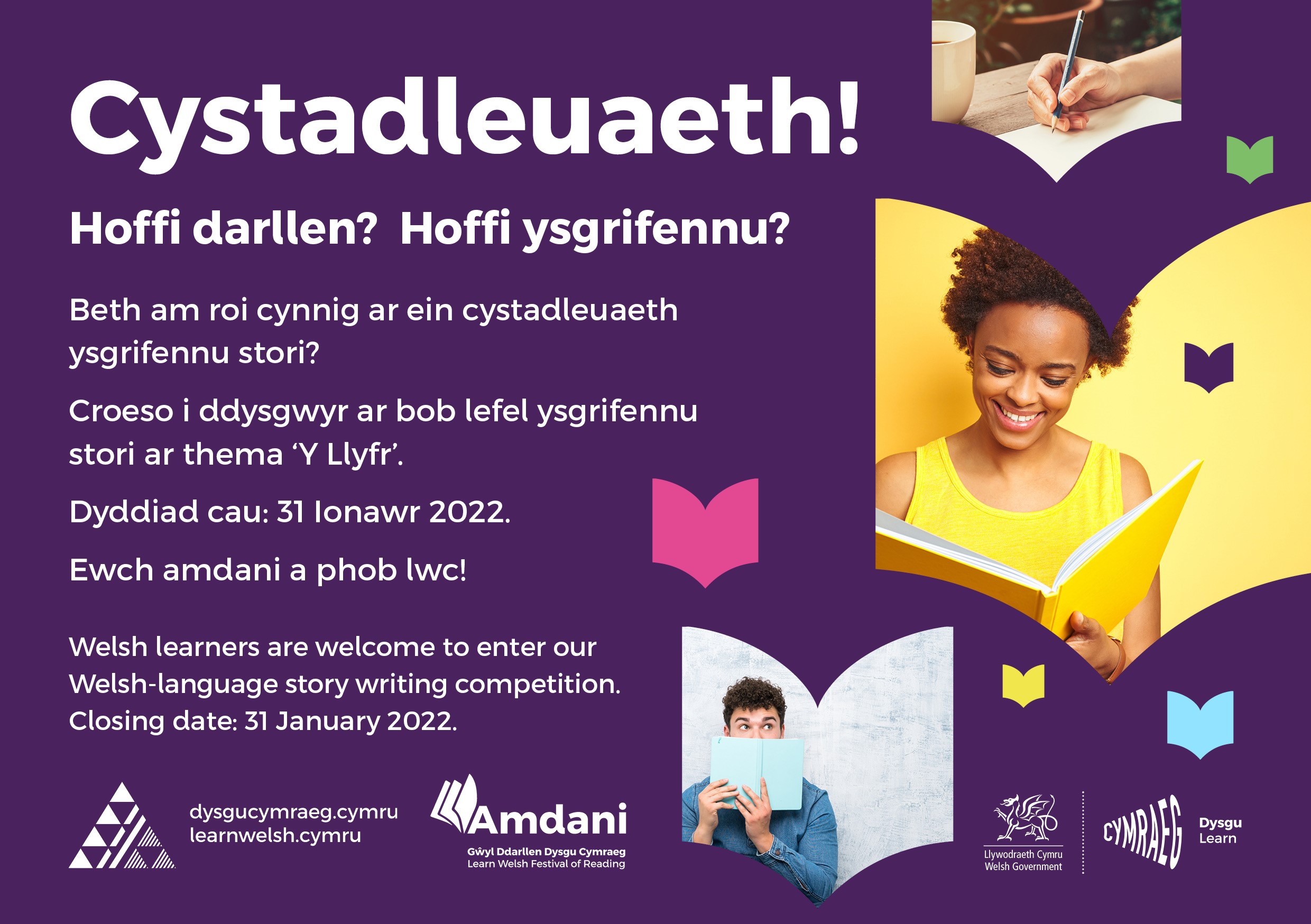 Enjoy reading Welsh books with your children – a guide for Welsh learners
This guide gives suggestions of Welsh language books to read with your children.  Click here to read the guide.
Welsh Bookshops
Use this map to find a Welsh bookshop in your area.