Follow, connect and learn online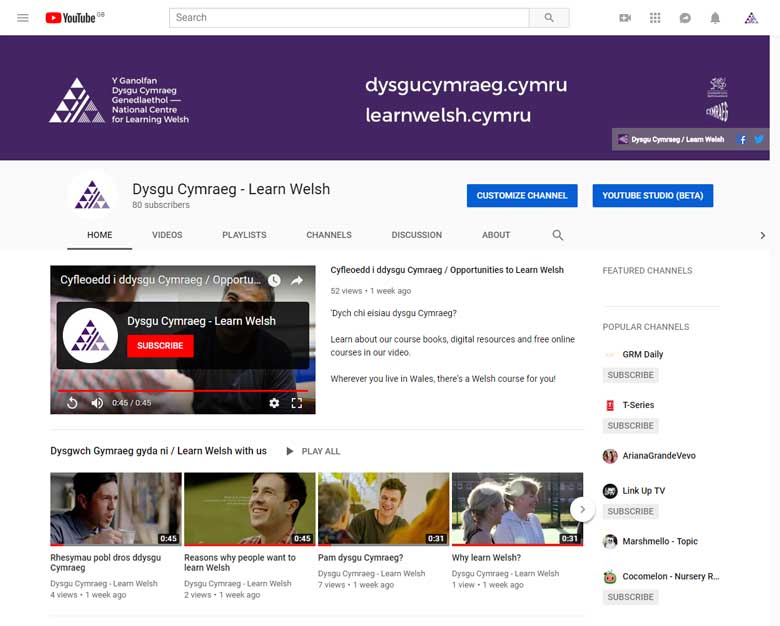 Do you use YouTube? The National Centre for Learning Welsh has a new YouTube channel.

The channel provides information about our courses, resources, Work Welsh project, tips on how to support learners and much more.
Ideas for listening, watching and reading 
Why not listen to a Learn Welsh podcast, watch an Amdani video-story, or read some Welsh language blogs online?
Pocdacsts 
Rhiannon Norfolk, learner and tutor with Learn Welsh The Vale, chats to singer and presenter Rhys Meirion.
Welsh learner Gosia Rutecka chats to author Manon Steffan Ros about her work.
* Available on all popular streaming platforms.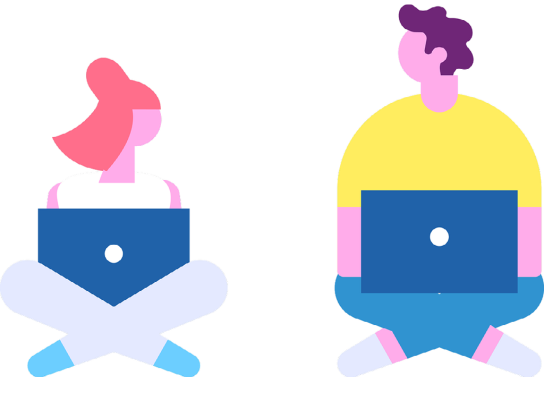 Blogs 
Liz Day is currently studying with Learn Welsh Cardiff. Read all about her experiences learning Welsh in this blog. 
Sôn am Lyfra' provides bilingual reviews of Welsh language books for children and young people.
Author and Welsh tutor Bethan Gwanas regularly reviews children's books on her website.   
Video-stories
The National Eisteddfod has a YouTube playlist of video-stories form the popular series for Welsh learners, Amdani. 
*Click here for more information about Amdani.