Elvet Thomas and Mair Elvet Thomas Memorial Trophy
Elvet Thomas was a special man.  As a teacher in Ysgol Cathays, he inspired generations of students, the majority from non-Welsh speaking homes, to learn the language fluently.  He established an Urdd group in the school in the 1920s, and he threw himself fully into all of the organisation's activities during that exciting time. 
This prize is awarded in his and his wife's memory to a Welsh tutor for making a notable contribution to Welsh for Adults.  The prize is donated by Rhiannon Gregory and will be presented in the learners' pavilion, Shw'mae Su'mae at the Conwy National Eisteddfod on Saturday 3rd August.  The winner will need to be present to accept the prize.
The application form is available here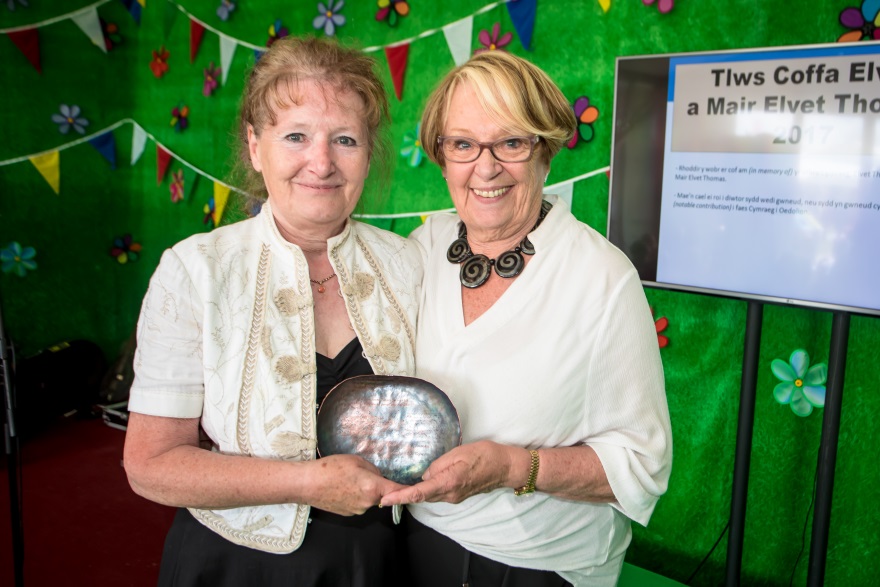 The winner in 2017, June Parry from Pwllheli, receiving her award from Rhiannon Gregory.