What is Work Welsh?
Work Welsh is a programme designed to strengthen Welsh language skills in the workplace. The scheme is funded by Welsh Government, and has been developed by the National Centre for Learning Welsh.
Work Welsh offers fully-funded appropriate, flexible training.
Watch the video on the left to learn more.
Work Welsh offers options for learning, improving, and using Welsh skills for the workplace, and offers support for employers as well as employees.
A new type ot Work Welsh courses will appear very soon.
In the meantime, how about having a look at our short online courses? There are general courses, as well as courses tailored to specific sectors. There is also a course for those who already have Welsh skills but want to improve - Gwella. Click on the image to the right to learn more.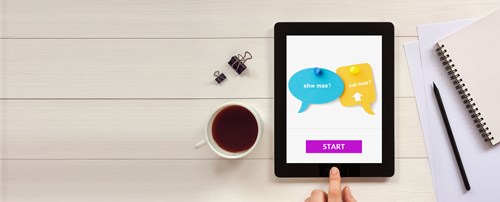 Want to learn more about Work Welsh advantages for employers and learners? Watch the videos below!