Ask Colin Jackson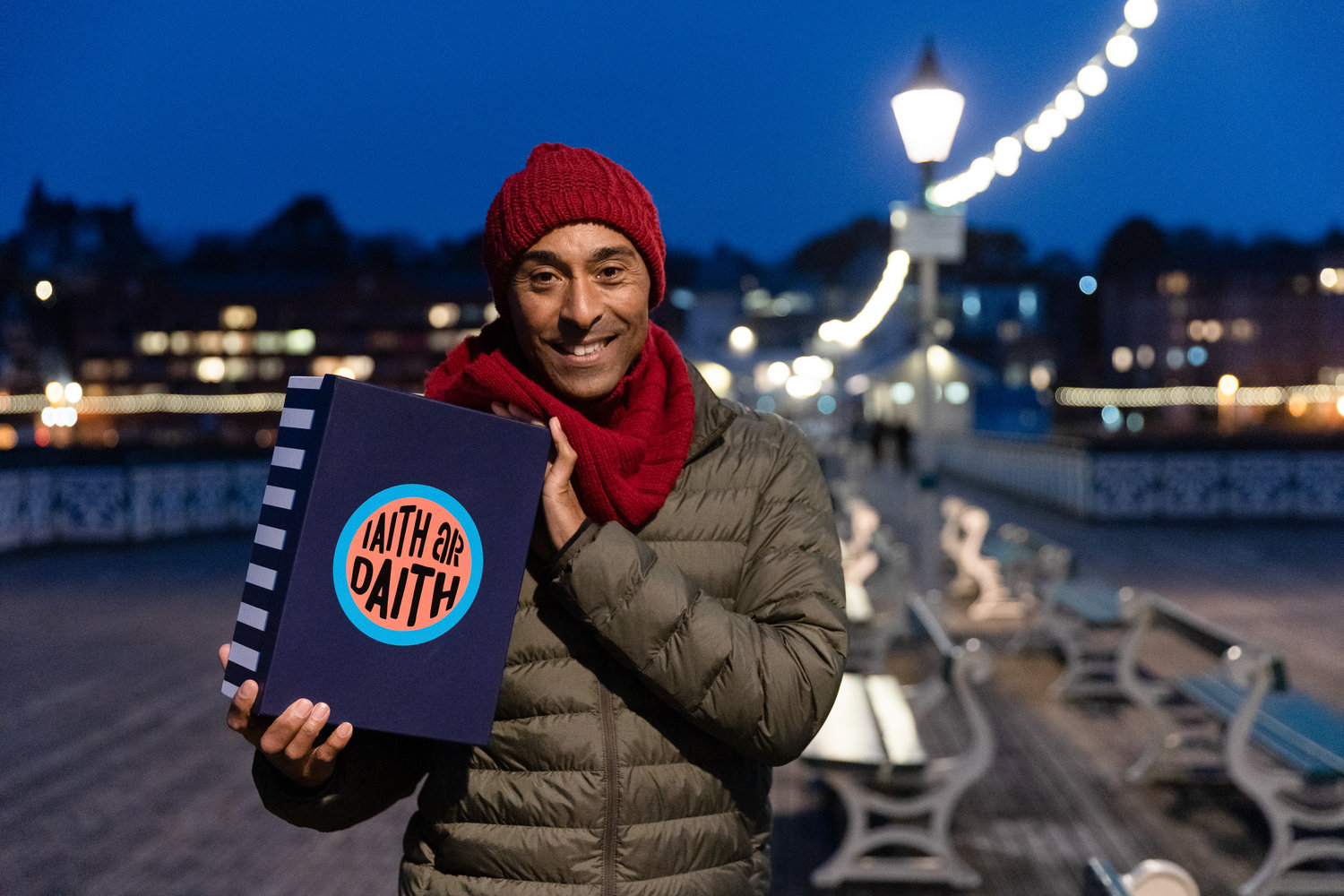 As part of a brand news series 'Iaith ar Daith', which started on S4C on Sunday 19 April at 8pm,  Colin Jackson is one of five celebrities who will be taking to the road with a famous Welsh-speaking mentor in a bid to learn Welsh. 
To see Colin Jackson learning Welsh with his mentor Eleri Siôn, watch S4C next Sunday night, 26 April at 8pm.
Where are you from – tell us a bit about your background.
I grew up in Llanedeyrn, Cardiff and went to school there. When I was 17, we moved as a family to the Birchgrove area of the city. I remember learning Welsh at school – we had an excellent teacher, Mr Roberts, and he made Welsh fun. I also remember going to Urdd camp at Llangrannog

Why did you want to learn Welsh?
A little bit of envy because my sister (the actor, Suzanne Packer) is learning and doing really well. I see that speaking Welsh has helped her engage with Wales more. I feel like I'm capable of doing it but I'll be doing it at a slow pace. By this time next year, I will be an expert!
I've got a real sense of desire to learn Welsh – I think you have to really want to do it – it is something that is within you.
I know bits and bobs in Welsh, and I can say some words. At the moment I'm translating in my head the words from English into what I need to say in Welsh. But I've been advised not to strive for perfection – it's all about understanding and being understood. But I'm determined I will be able to speak Welsh.
How did you find learning Welsh?
We had a whale of a time although it was a tough gig mentally because you're always thinking about what to say. We had a lot of fun – Eleri was wonderful and the crew were fantastic. I felt supported through the whole experience.

What was the best thing about your 'Iaith ar Daith' challenge?
I think it was seeing Welsh used in every day circumstances – I saw how much it was a living language. People walking on the streets in Aberaeron, on the beach, in the cafes. It made me think that this was the best way to experience Welsh. I'm learning to see my country through the Welsh language.
What's your favourite Welsh word?
Teimlo – to feel – I'm always talking about feelings!
Araf bach – slow down a bit – I needed to use that quite a lot!
What's your advice for Welsh learners or people thinking about learning Welsh?
Two things – you're never too old to learn and go for it – learning Welsh is a joyful journey!

What's your favourite thing and your worst thing?
Favourite: Laughing – I love laughing!
Worst: Paying for bad coffee.
What do you enjoy doing in your spare time?
Anything to do with health and fitness. I like staying fit – nothing too extreme – I enjoy the social aspect of it. I enjoy cooking healthy meals and living a holistic lifestyle.
Describe yourself in three words.
Joyful. Appreciative. Mindful.