What is Siarad?
This voluntary scheme brings Welsh speakers and learners together for 10 hours of informal conversations in social settings.
The aim is to increase learners' confidence and introduce them to opportunities to use their Welsh locally.
The scheme is available to learners at Canolradd (Intermediate), Uwch (Advanced) and Gloywi (Proficiency) level courses.
Get Started
If you'd like to speak to your local provider about Siarad you can contact them here.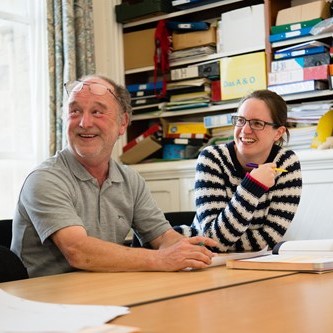 "Learning a language is like learning to play an instrument - you need constant practice. The aim of this scheme is to develop the confidence and fluency of our learners and to encourage them to use more Welsh in their everyday life."
Helen Prosser, Strategic Director, The National Centre for Learning Welsh