Work Welsh Award 2021: Employer of the Year
WINNER: Educ8
Educ8 has taken advantage of Work Welsh services since 2017, with employees learning Welsh with the Work Welsh Taster Course. During the 2020-21 Work Welsh period, 39 members of Educ8 staff registered to follow the Extended Online Self-Study Work Welsh Course on Entry level, and Educ8 are planning on running the same course for another cohort of staff during Work Welsh 2021-22. All staff are encouraged and offered the opportunity to develop their Welsh skills. Educ8 realises the importance of the Welsh language, and is passionate about raising the profile of Welsh internally amongst staff, and externally with learners and stakeholders. Positive steps are taken to develop a bilingualism strategy to encourage and mainstream the use of Welsh within the institution. During 2020-21, a Welsh Language Development Officer was employed to support the work and the commitment to their bilingualism strategy.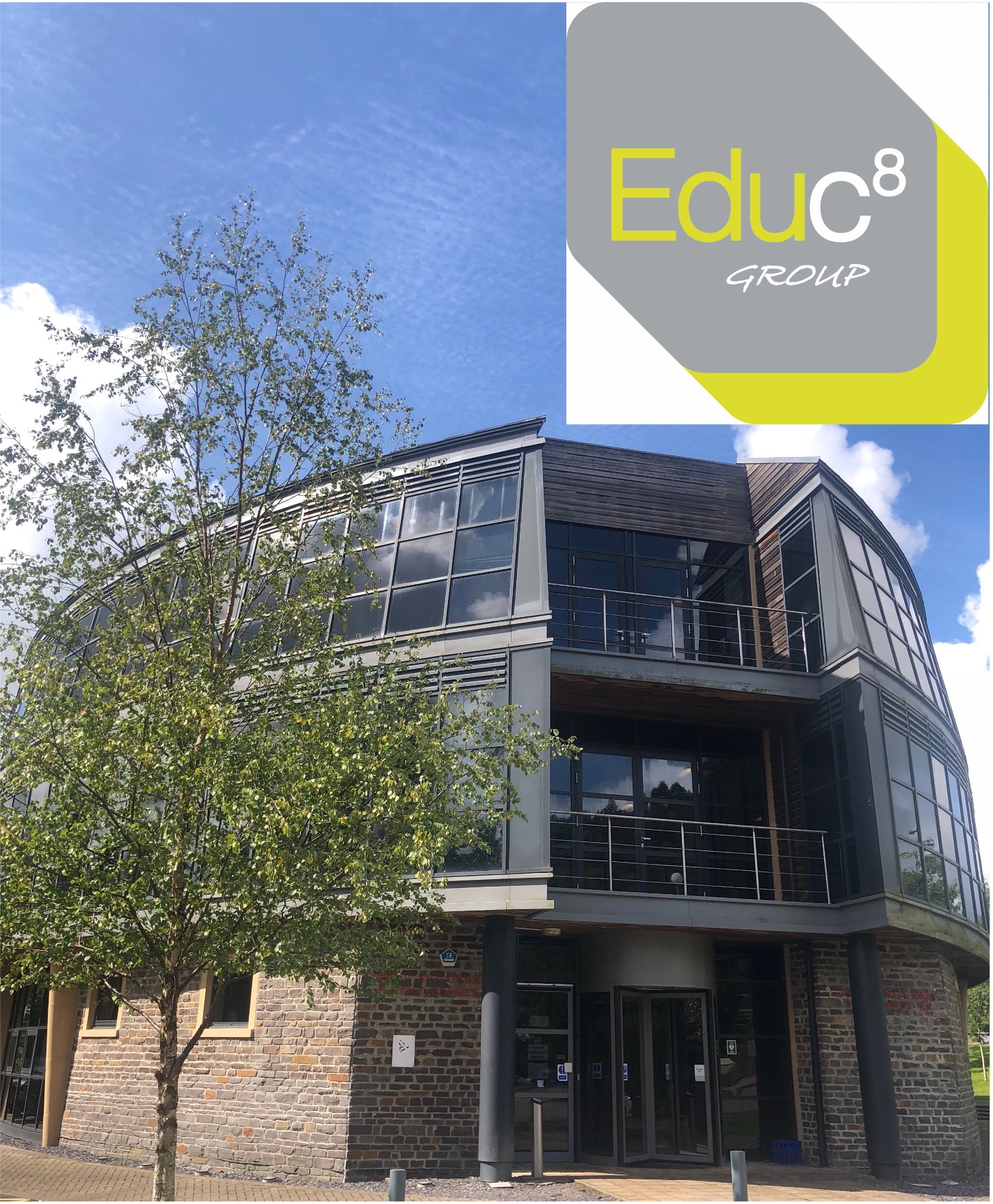 2nd: Bangor University
Bangor University has taken advantage of the Work Welsh Scheme for several years, with numerous employees following Work Welsh Taster Courses, several attending residential 'Use' Work Welsh courses, and many receiving weekly classes through the Work Welsh in Higher Education Scheme. The University supports and encourages all members of staff to learn and develop their Welsh language skills. There is a strong Welsh ethos in the workplace, and bilingualism is evident in all communications, with plenty of opportunities for staff to practice their Welsh in informal settings.
High Praise:
Principality who have employees learning with the Work Welsh Online Self-study Course.
Coleg Ceredigion & Coleg Sir Gâr who have employees learning with the Work Welsh in Further Education Scheme.
3rd: Conwy County Borough Council
Conwy Council have taken advantage of Work Welsh services and courses for several years – through Online Taster Courses, residential 'Use' Courses, and a specific scheme of intensive Work Welsh courses in the workplace. The employer promotes and supports Welsh on a day to day basis – offering all staff members support and the opportunity to learn and develop Welsh language skills, and by giving staff time to study.