People have different reasons for wanting to learn Welsh - to support children in Welsh medium education, perhaps, or to widen job choices.
A range of Welsh courses are available in Flintshire, Denbighshire and Wrexham. For more information contact 01978 267596 or learncymraeg@cambria.ac.uk (Flintshire and Wrexham) and 01745 812287 or gwybod@popethcymraeg.com (Denbighshire).
"Originally from London, I moved to Wrexham 10 year ago and attended evening Welsh classes. I have three daughters who are first language Welsh along with my partner. I felt it was important to be able to speak Welsh with my daughters, partner and family and it's a way of keeping the language alive."

IAN CLARKE
Join our summer schools in Wrexham, Flintshire and Denbighshire!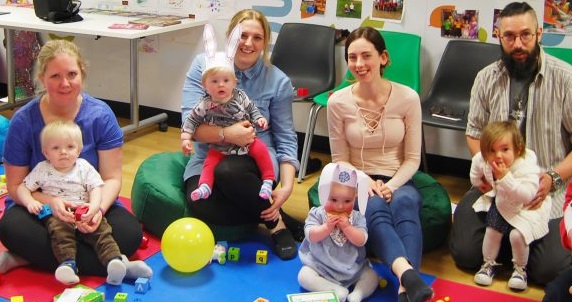 Welsh at Home for Parents
Parents and toddlers have been benefiting from Learn Welsh classes run by Coleg Cambria as part of the Learn Welsh North East Partnership.
Weekly sessions were held in the community room at the Tesco store in Wrexham. During the 'Welsh at Home' class, the adults had the opportunity to learn Welsh whilst the children enjoyed playing, singing and stories through the medium of Welsh.
Nathan Woods, 37 from Wrexham who attended the class said:
"I'm learning Welsh to be able to help my children who are attending a Welsh medium school with their homework."
Mhairi McLaren, 34 from Wrexham who attended with her son added:
"I really enjoy learning the language and being able to learn and practice with my son at home. Attending the class has built my confidence as I haven't used my Welsh since school days."
Emma Burton, Learn Welsh Tutor at Coleg Cambria said:
"It's great to see the parents learning the language with their children, we've had such a good time in the class learning through songs and stories whilst the children enjoy playing and joining in."