People have different reasons for wanting to learn Welsh - to support children in Welsh medium education, perhaps, or to widen job choices.
A range of Welsh courses are available in Flintshire, Denbighshire and Wrexham. For more information contact 01978 267596 or learncymraeg@cambria.ac.uk (Flintshire and Wrexham) and 01745 812287 or gwybod@popethcymraeg.com (Denbighshire).
"Originally from London, I moved to Wrexham 10 year ago and attended evening Welsh classes. I have three daughters who are first language Welsh along with my partner. I felt it was important to be able to speak Welsh with my daughters, partner and family and it's a way of keeping the language alive."

IAN CLARKE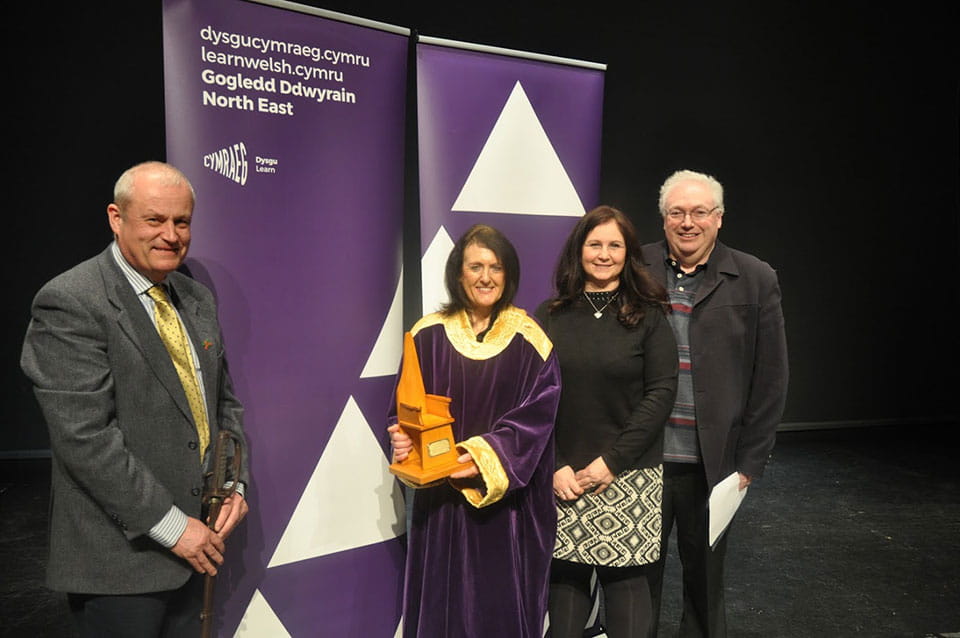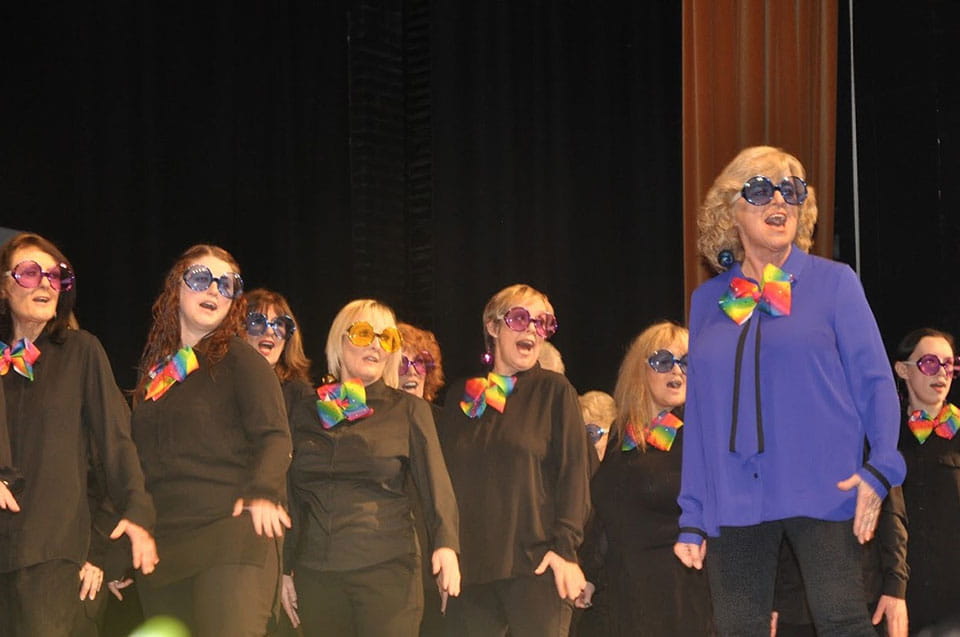 Tough Competition at Welsh Learners Eisteddfod
Welsh for Adult learners at Coleg Cambria recently competed at the annual 'Learners Eisteddfod' held at Y Stiwt, Rhosllanerchrugog.
The Eisteddfod is an opportunity for Welsh learners in North East Wales to come together to practise using the language whilst also taking part in stage and homework competitions including art, craft and baking.
Over 150 attended the event with many competing in the stage competitions including, individual recitation, singing, sketch, instrumental and a choir.
Stephanie Greer who's learning Welsh at CAMU in Coleg Cambria won first prize on the individual singing whilst John Growcott who attends a Welsh class at Northop and Hugh Taylor who attends a Welsh class at Mold were awarded equal first prize in the instrumental competition both playing the  guitar.
Amongst the homework winners were Aria Fagan who's learning Welsh in two classes , one in Flintshire and the other in Wrexham. Aria comes originally from Finland and she beat over 20 other competitors with her prose on the topic 'Conversation over the fence'.
Cath James from Wrexham won the competition for writing a letter to put in a time capsule. Cath has won first prize in the National Eisteddfod on two previous occasions.  Delia Bettaney from Flint won the Prose medal for her her work on the theme of Discovering, whilst Sylvia Thomas from Rhosllanerchrugog won the main prize of the evening the Chair competition with a poem entitled 'Distance', and was presented with a chair that was made by Carpentry and Joinery students at Coleg Cambria Bersham Road.
Frances Jones, Welsh for Adults Manager at Coleg Cambria, said:
''The level of the competition was really high again this year, and it was a pleasure to see so many Welsh learners enjoy competing and performing at the Eisteddfod.  It's a great occasion to showcase the talent of the learners whilst also an opportunity for them to practise their Welsh and gain confidence."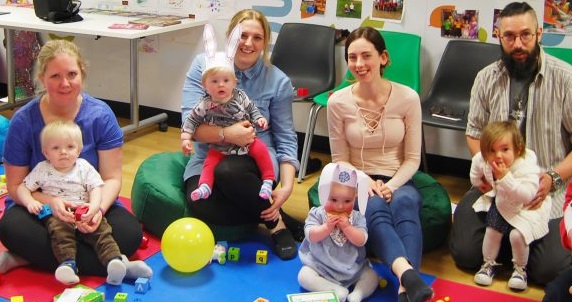 Welsh at Home for Parents
Parents and toddlers have been benefiting from Learn Welsh classes run by Coleg Cambria as part of the Learn Welsh North East Partnership.
Weekly sessions were held in the community room at the Tesco store in Wrexham. During the 'Welsh at Home' class, the adults had the opportunity to learn Welsh whilst the children enjoyed playing, singing and stories through the medium of Welsh.
Nathan Woods, 37 from Wrexham who attended the class said:
"I'm learning Welsh to be able to help my children who are attending a Welsh medium school with their homework."
Mhairi McLaren, 34 from Wrexham who attended with her son added:
"I really enjoy learning the language and being able to learn and practice with my son at home. Attending the class has built my confidence as I haven't used my Welsh since school days."
Emma Burton, Learn Welsh Tutor at Coleg Cambria said:
"It's great to see the parents learning the language with their children, we've had such a good time in the class learning through songs and stories whilst the children enjoy playing and joining in."