Welsh Courses at Nant Gwrtheyrn
Successful informal language teaching methods are used which complement other ways of learning the Welsh language. Our Welsh courses are supplementary to other course providers and provide an excellent chance to practice, revise and build your confidence.
Our courses give people the opportunity to practice each language skill - speaking, reading, listening and writing - but particular emphasis is placed on building your confidence to speak the language by encouraging you to practice your Welsh as much as possible during your stay at Nant.
Our experienced tutors adjust the course content slightly in accordance with the group's needs. You will never be in a class of more than 14 people so you're sure to get plenty of personal encouragement and attention.
Please contact us on 01758 750334 if you have any other questions.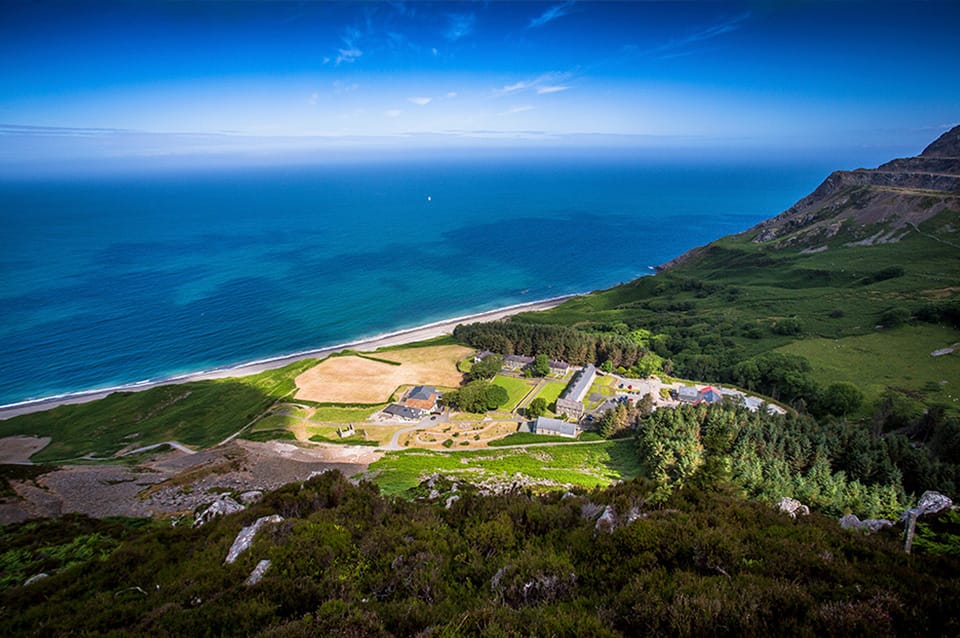 Unique experience for those learning Welsh
People learn Welsh for many different reasons, for work, for family, to feel a part of the community or for any variety of incentives. Whatever your reason for learning the language, your experience should be enjoyable and fulfilling. Here at Nant Gwrtheyrn we aim to ensure that we give you the best experience possible to accomplish your own personal goals.
of learners wanting to return to Nant
of learners rating teaching methods as Excellent or Very good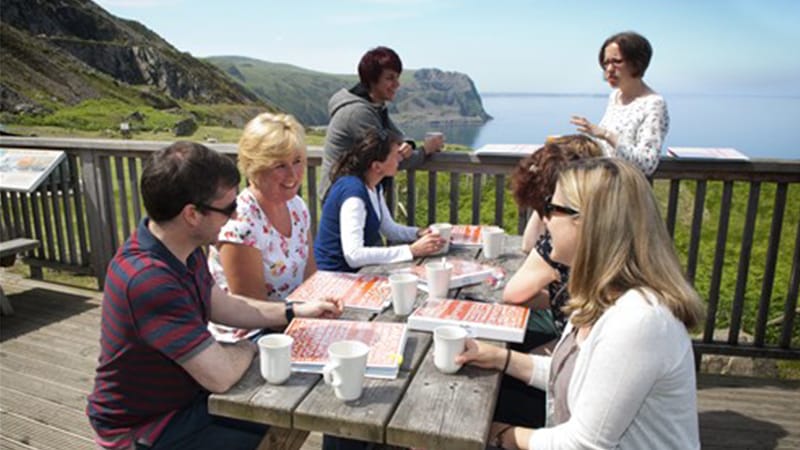 Lessons
Usually, the Welsh lessons are held in the Plas, the former home of the manager of the quarry. The rooms are furnished with the latest equipment to enable us to offer a variety of learning methods, including traditional methods. Weather permitting, we aim to carry out some activities outside the classroom, enabling us to make the most out of the natural resources around the site.
Accommodation
Students who attend our residential Welsh courses stay at the old quarrymen's cottages which have been upgraded to a 5* group accommodation standard. Every room is furnished with oak furniture that is hand made in Wales and a traditional Welsh blanket on every bed. We have rooms suitable for wheelchairs.
Your free time...
Students are welcome to use the lounge at Y Plas throughout their time at Nant. The lounge is a convenient room for studying or relaxing during the evening. The cafe will be open during your time at Nant and the staff will be more than happy to encourage you to use your Welsh. Students will also have the opportunity to visit the heritage centre and the quarryman's cottage during their stay and learn the history of this unique area.
The best course for you...
We encourage students to discuss their needs with a tutor in advance and we aim to have all students on the course that is most suitable for their personal needs.
If you are unsure of your level, we suggest that you contact a tutor at the Nant to discuss your needs by calling 01758 750334. A tutor will not always be available as they will be teaching, but a member of staff at the Office will take your details and arrange for the tutor to contact you as soon as possible.
Our tutors are always happy to help you choose the best course for your needs.
How to book?
You can book a Welsh language course online or book over the telephone by calling the office at Nant Gwrtheyrn.
A 10% discount is offered off any course to anyone who is not in full time employment. Send valid evidence, eg student card, bus/train tickets with your order form please. Please note if you are entitled to a discount on your application form.
Gwynedd and Anglesey learners contact us (01758 750334) to enquire about our special offers for local residents.
It is not possible to claim more than one discount at one time.
In 2012, we celebrated 30 years of Welsh courses at Nant Gwrtheyrn. To celebrate, our learners produced a short film charting their experiences of learning Welsh. Enjoy - mwynhewch!
What makes Nant Gwrtheyrn special?
learn Welsh quickly on our intensive courses
a striking location 
an opportunity to use your Welsh in the local community
two nights of Welsh-language entertainment.
Where will I stay?
en-suite 5* accommodation
licensed cafe with wide choice of food
we also welcome day students.
Anything else?
Nant Gwrtheyrn is an important heritage site
history exhibition in the chapel
a period house showing quarry life at the end of the 19th century.
 Find more information here.