If you want to learn or improve your Welsh, we can help. With a range of courses available all over the area we'll be sure to find something that suits you.
There will also be opportunities to meet other learners in day schools, block courses, coffee mornings, book clubs, dinner clubs and much more.
September 2018 Courses
We have Welsh courses available at all levels throughout Rhondda Cynon Taf, Bridgend and Merthyr Tydfil – courses which meet once, twice or three times a week in the day or evening.
The courses will start week beginning the 24th September 2018.
Looking for a beginner course in your area? Search our Entry 1 and Entry 1 and 2 courses.  The Entry 2 course continues on from the Entry 1 course for beginners.
Completed an Entry level course?  The Foundation course builds on the Entry level and is suitable for those who already speak very basic Welsh. 
Completed a Foundation level course?  The Intermediate course builds on the Foundation level and is suitable for those who are familiar with the key language patterns of Welsh.
If you are unsure of your level, please give us a ring on 01443 483 600 for a chat with a member of staff.
Extra Courses
Our Extra Courses run separate to our ongoing courses.
They range from one day sessions during the year to a week long session in the summer.
► Express Course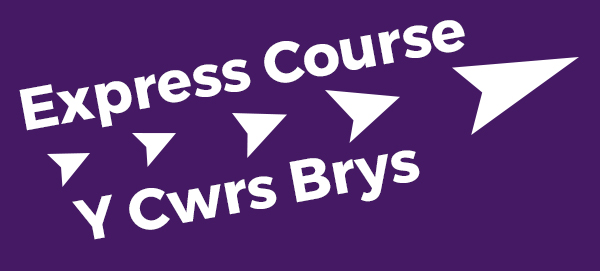 The Express Course enables you to complete a level in a short period of time during the summer. Be it to boost ahead, or to revise the year, the Express course covers 9 months worth of work in 2 weeks.
►Location: University of South Wales, Treforest, CF37 1DL.
► Date: July 2018 and August 2018
► Course time: 9.30am – 4.30pm
Cost:
► £75 for a 2 week course (Reduced price of £40 if you can only attend 1 week).
► Cwrs Gloywi (Advanced Course) £50.
► Summer Revision
Book on to our
FREE

revision sessions over the Summer!

Times:
►6pm-7.30pm – Mynediad (Entry) and Canolradd (Intermediate) sessions
►7.30pm-9pm – Sylfaen (Foundation) and Uwch (Advanced) sessions

Dates:

► Bridgend College, Bridgend, CF31 1DF: (Thursday 05, 12, 19, and 26th July 2018)

► University of South Wales, Treforest, CF37 1DL: (Tuesday 07, 14, 21, and 28th August 2018)

► Soar Centre, Pontmorlais, Merthyr Tydfil, CF47 8UB: (Wednesday 05, 12, 19th September 2018)

 

   

 

  
Extra Practise +
We're always here to support you. There are many opportunities for you to use your Welsh outside a classroom enviroment within the Glamorgan area.
You can start slowly if you want, by going with your tutor to an event for learners. You could then join a Welsh Reading Club maybe, or go to a Coffee Morning. As you become more confident, you could then maybe join fluent speakers at a Welsh Society, or at Welsh events. There's plenty of choice.  Have a look at our Social Calendar, and keep an eye on our Facebook and Twitter pages.
► Estyn's Report on 'Learn Welsh Glamorgan' University of South Wales.