Sgwrs gydag Ameer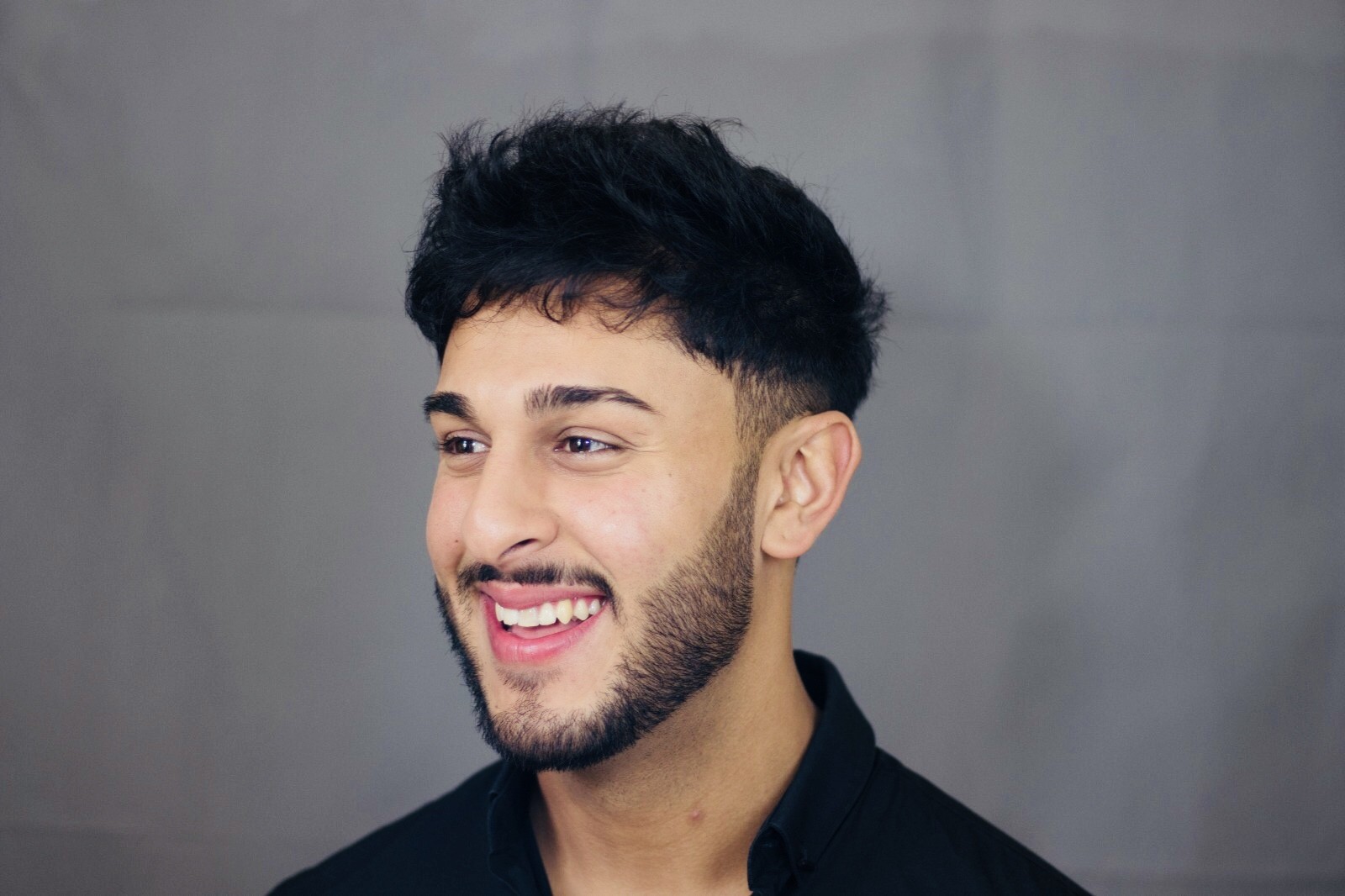 Presenter Ameer Rhys Davies-Rana has travelled Wales reviewing restaurants for S4C's digital platform, Hansh.  He also presents a weekly radio programme on BBC Radio Cymru.  Ameer will lead one of the live cookery sessions held as part of the Learn Welsh Advent Calendar, at 6.00pm on 18 December.  Let's find out more about Ameer:
Tell us a bit about your background. 
I'm from Ammanford – my mum is Welsh and my dad is from Pakistan.
Where and when do you use your Welsh?
Every time I work on a film set; in daily emails; and, with my mum and brother.
What are your favourite – and least favourite - things?
My work – and spiders!
What kind of food do you like to prepare?
Pasta, pasta and more pasta!!  Because it's tasty and easy to make.
What would be your ideal meal?
Lebanese or Turkish food such as lamb koftas, lamb chops and chicken shish skewers, with plenty of rice, salads and sauces.  I feel hungry just thinking about it!!!
Do you have any special Christmas traditions involving food?
We usually have salmon and cream cheese bagels for breakfast, with bucks fizz.  After that, onto the main meal in the afternoon, turkey with all the trimmings, followed by lots of chocolate – until we feel ill!  And then, turkey and coleslaw sandwiches to finish, before bed!
What's your favourite Welsh book?
I have to be honest, I never read because I'm a massive film fanatic.  The last Welsh books I read were probably something like 'Yr allwedd hud' or 'Sali Mali', back in school!
What's your favourite Welsh word?
Bendigedig – brilliant!
Do you have any advice for people learning Welsh?
As with any skill, the more you practise, the better you become.  Words turn into sentences, sentences turn into conversation and conversation is enough to be fluent
Describe yourself in three words
Enjoy eating food.