'Ar Lafar' festival gives Welsh learners the opportunity to enjoy national treasures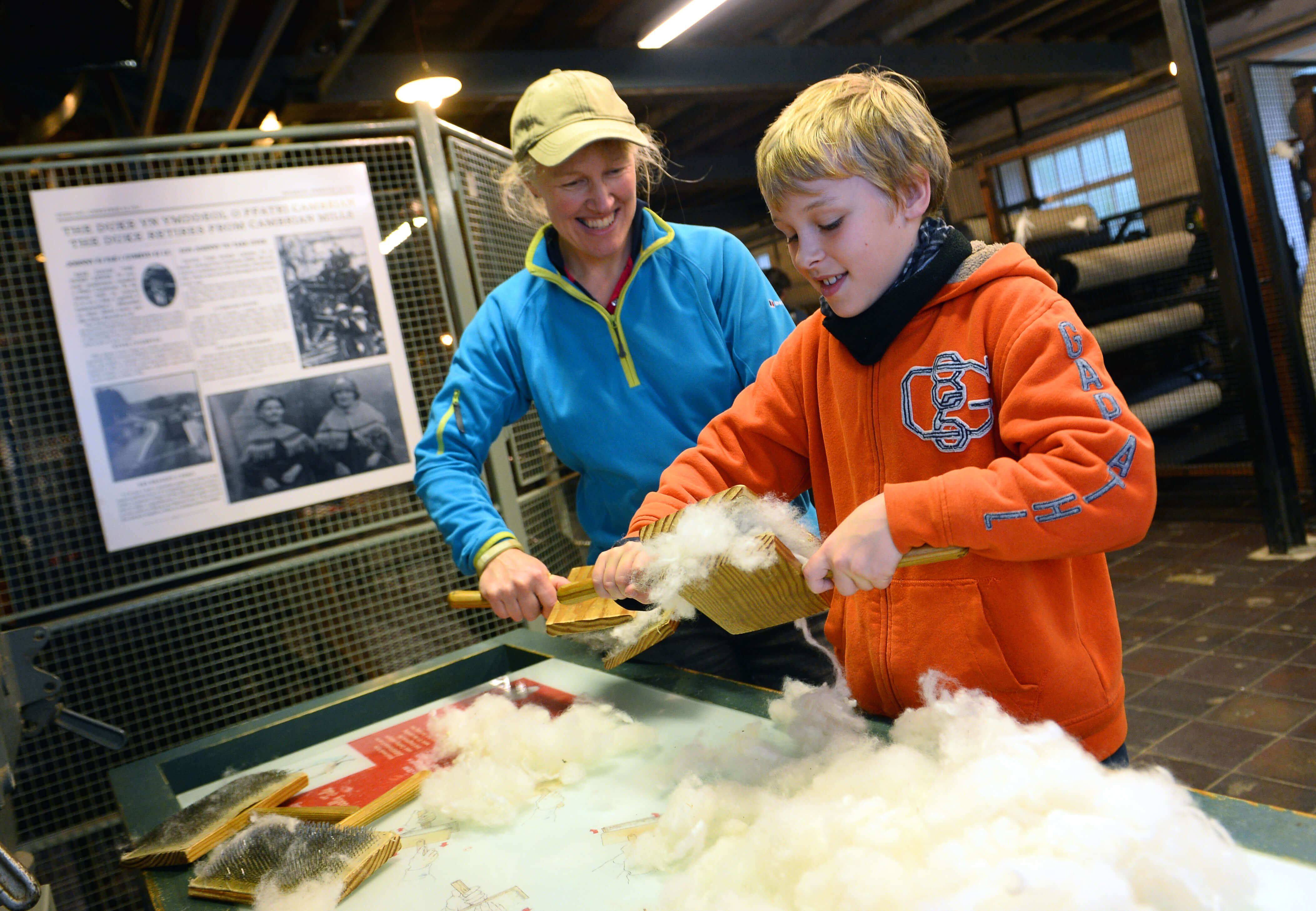 People learning Welsh will have an opportunity to enjoy speaking the language at a national festival thanks to a partnership between the National Centre for Learning Welsh, National Museum Wales and National Library of Wales.
The one-day event called 'Ar Lafar' (the Welsh word for 'spoken') will be held on 6 April at the National Library of Wales, and three of the Museum's sites – St Fagans National Museum of History, Cardiff, the National Wool Museum, Dre-fach felindre, and National Slate Museum in Llanberis.
The festival's aim is to give learners and their families an opportunity to socialise and use their Welsh in an informal, relaxed setting, while at the same time enjoying the treasures on display at the Museum and National Library.
A range of activities are available throughout the day which will be suitable for learners of all and levels. The activities will include behind-the-scenes tours to dressing and splitting slate demonstrations, drama, craft workshops, films, musical sessions, and even some clog dancing. There will be plenty of opportunities to socialise and enjoy a cup of coffee with other Welsh learners and their families. The activities are all free of charge.
More information and programmes available here
This is the third time that Ar Lafar has been held, and we're delighted to continue this partnership with the National Museum and National Library. When learning Welsh, it's vital to have the opportunity to practice the language in an informal setting outside the classroom. We also know a large number of people are looking for opportunities to speak the language and to grow in confidence whilst using Welsh in their everyday lives.

Efa Gruffudd Jones, Chief Executive of the National Centre for Learning Welsh
We're very pleased to be working in partnership with the National Centre for Learning Welsh and National Library of Wales on this national festival. The National Museum is a stage for our country's heritage and is a fantastic backdrop for people to learn Welsh, and through learning the language, learn about Wales' culture. A very warm welcome is extended to learners to visit all our sites.

Nia Williams, Director of Education and Engagement at National Museum Wales
It's a great pleasure to welcome Ar Lafar festival back to the National Library this year. We're really thrilled to be able to offer new and exciting experiences to all festival visitors, both learners and fluent Welsh speakers. The Library is an ideal location to learn more about the history and development of the Welsh language, and as an organisation, we always encourage and support the use of the Welsh language.

Pedr ap Llwyd, Chief Executive and Librarian of the National Library of Wales