Ask Bexi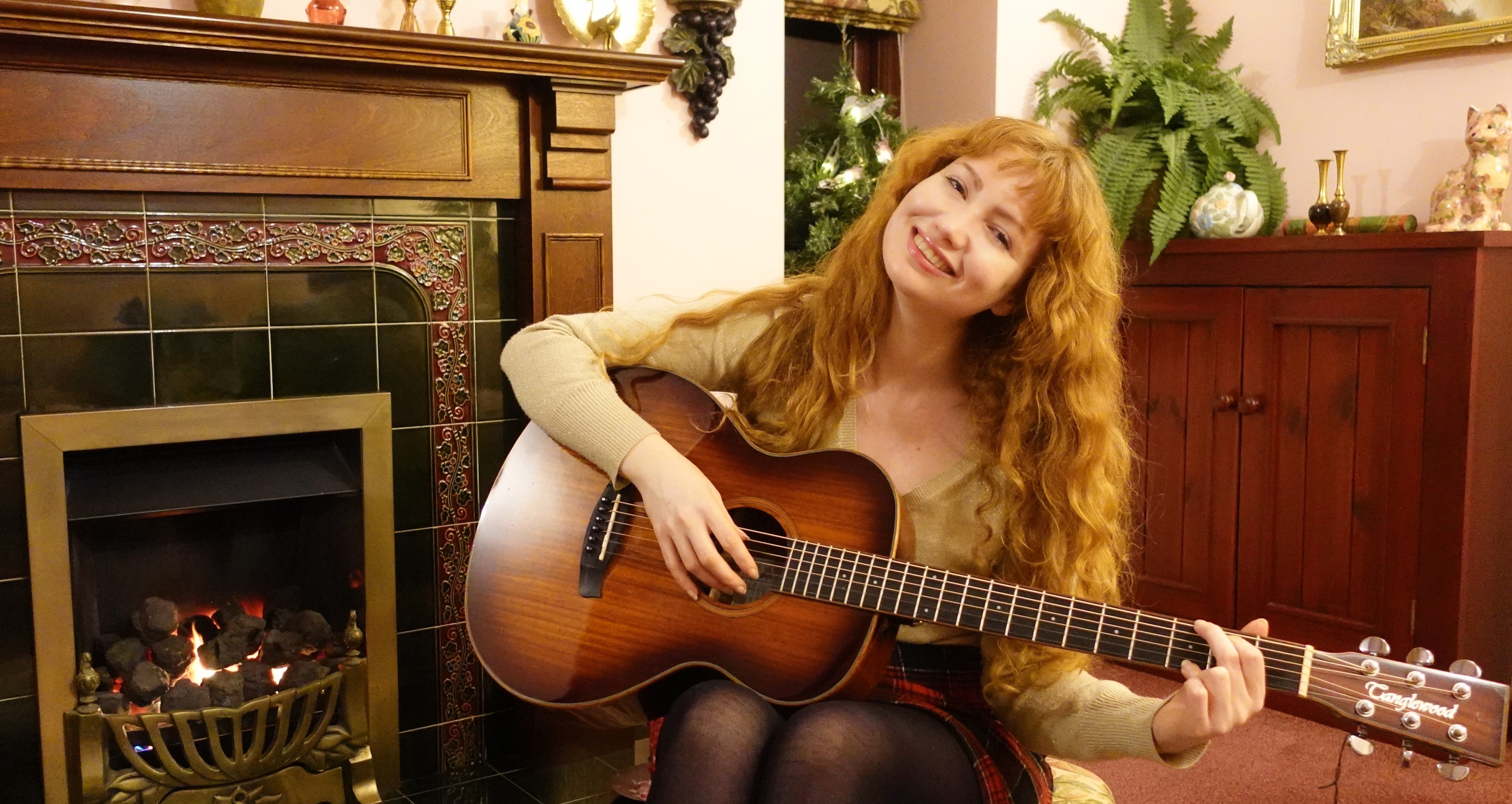 Here, we chat to Bexi Owen, a singer-songwriter from The Wirral, who's currently learning Welsh at Foundation level with Learn Welsh Pembrokeshire.
Where do you come from and what is your background?
I grew up in North West England, after my Dad moved there from Anglesey.  I spent all of my school holidays on Anglesey with my Nain and Taid (grandmother and grandfather), so have always felt very connected with the Welsh side of my heritage, even though I couldn't speak Welsh.
Why did you want to learn Welsh?
I have wanted to learn Welsh for some time, to deepen that connection with my Welsh side, and to be able to talk with relatives who are fluent.  I also love the sound of the language, and so as a singer-songwriter, I am excited to create more songs in Welsh.
What's it like learning in a virtual classroom?
The adaptation to online learning has opened Welsh up for me, as my nearest class would have been over an hour away.  I really appreciate being able to sit in my home or garden and learn Welsh too.  All the tutors are brilliant and so patient with us.  It's a very supportive atmosphere.
Do you speak Welsh outside of the virtual class?
I am very fortunate to have a large family to practise speaking Welsh with.  I ring my Nain most evenings and we talk in Welsh about what we've both done.
What do you enjoy most about learning Welsh?
I love finding new phrases as there are so many poetic idioms in Welsh.  I enjoy incorporating them into my songs and find being creative with the language has strengthened my speaking skills too.  
Any advice for others who want to learn Welsh?
The best way I've found is to incorporate Welsh into things I already love to do.  For me that is my songwriting and talking with my family.  For others it might be watching a TV thriller but doing so on S4C.  Or perhaps someone who loves to bake can start following recipes in Welsh.  Weaving Welsh into daily life means it feels more natural and joyful.
What do you enjoy the most, creating songs in Welsh or English?
I like the songs I've written in both English and Welsh, because I feel I can open Welsh up to my audiences in England, whilst not alienating people, and also explore my dual heritage of having both Welsh and English backgrounds.
You recently visited the residential Welsh language centre, Nant Gwrtheyrn, in Gwynedd - what was your impression of the place?
I have received support from Arts Council England to explore making new music in Welsh and English.  Part of this fund allowed me to stay at the Nant and write, whilst being inspired by the incredible surroundings and setting.  I was made to feel welcome, and I was able to practise Welsh with support and patience.  I would highly recommend the place either for a course or just a relaxing visit.
Learning Welsh – what's the next step for you?
I am looking forward to starting Canolradd/Intermediate level soon.  I'm really excited to see where this adventure takes me.