Ask Catrin Dafydd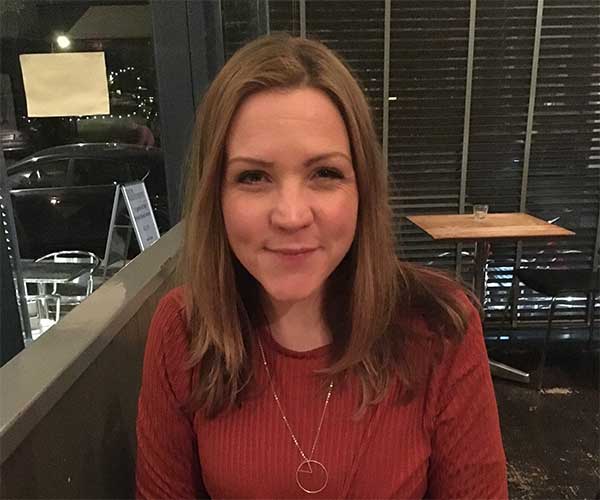 Catrin Dafydd, the author, radio presenter, writer, and poet is our guest today. Hawys Roberts from the National Centre for Learning Welsh asked her a few questions.
Catrin was one of the guest speakers at this year's recent National Conference for tutors in Cardiff. Catrin described Welsh learners as 'the unsung heroes of the language'. I asked her exactly what she meant by that:
Anyone who chooses to learn Welsh offers hope to Wales. They are missionaries. They have made a bold and wonderful choice, and they deserved to be called heroes.
Give us two interesting facts about yourself
This year I visited Africa for the first time. I went to Gambia.
Although people do not realise this, I am an introverted person.
Where do you come from - give us some background.
I am originally from the village of Gwaelod y Garth. A small area of ​​countryside on the outskirts of Cardiff and not far from Pontypridd and the surrounding area.
What do you enjoy doing in your spare time?
I enjoy weightlifting, socialising with my friends and drinking coffee!
What inspires you to write?
People and the world around me inspire me, and the ongoing adventure of trying to think of new stories and new ways of seeing and developing Wales and the world.
Which individuals inspire you?
Everyone has a burden and so everyone inspires me, including myself! We are all doing extremely well under the circumstances! So well done to us!
Three words to describe yourself
Creative, passionate, curious.
Describe a week in the life of Catrin Dafydd for us - roughly!
Typing at the desk, listening to the radio, exercising, seeing friends and family, coffee and trying to make sure I see the latest edition of Made in Chelsea!
Your favourite place in Wales and why?
Impossible to choose. The whole country is close to my heart.
Your most embarrassing moment?
I forgot a crucial line in the school play and changed the whole course of the play as a result!
Your favourite Welsh song?
Is that even a fair question?! I have quite a few! But today, I'll say Tafarn Paradwys by the group, Dom, although I don't think much of the culture that is obsessed with drinking alcohol to socialise.
Your favourite holiday ever?
Gambia was great. But I think Cuba and Central America are amazing. I had an unforgettable experience travelling in the wonderful company of lifelong friends.
Your favourite word in Welsh?
'Gallwn' (We can)
Your advice to Welsh learners?
I would like to say 'Thank you'. I have no advice. Anyone learning Welsh is a gift to Wales and to the world. In fact, it may be that people who are learning Welsh should give advice to those who have been fortunate enough to be native Welsh speakers.