Ask Colin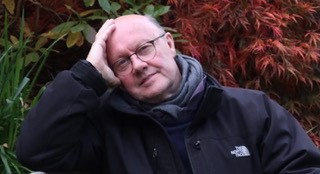 Here, we chat to learner Colin Hughes, who has contributed to Y Daith, a collection of 10 short stories for learners, by learners, which was created as part of 'Creu Drwy'r Covid' (Create Through Covid) during the summer of 2020.
Why did you decide to learn Welsh?
I come from Bagillt, Deeside, and like so many other people, I wanted to learn the language spoken by my grandparents.  I also wanted to achieve something new, and challenge myself.
Since when have you been learning Welsh?
I have been learning Welsh for ten years.  I started learning on my own when I lived in England, but I now attend a weekly class on Zoom.
Do you write often?
I like reading literature and I wanted to give writing Welsh a go, therefore I decided that joining the 'Creu Drwy'r Covid' project with Mared Lewis was an excellent opportunity.
Tell us a little about your story?
I wrote a short story about a young Welshman who is an inexperienced spy living in Vienna during the Cold War. 
How did writing help you during lockdown?
Improving my Welsh by writing during lockdown was something interesting and relaxing to do.
Any advice for other learners who want to write in Welsh?
Try to improve your Welsh and spend time writing.  I remember Mared Lewis suggesting that I should practise writing about random subjects such as a window, shoes, or about a specific person or situation.
Do you hope to continue writing?
Yes, at the moment I'm writing short pieces of prose, between 600-1000 words each.