Ask Daniel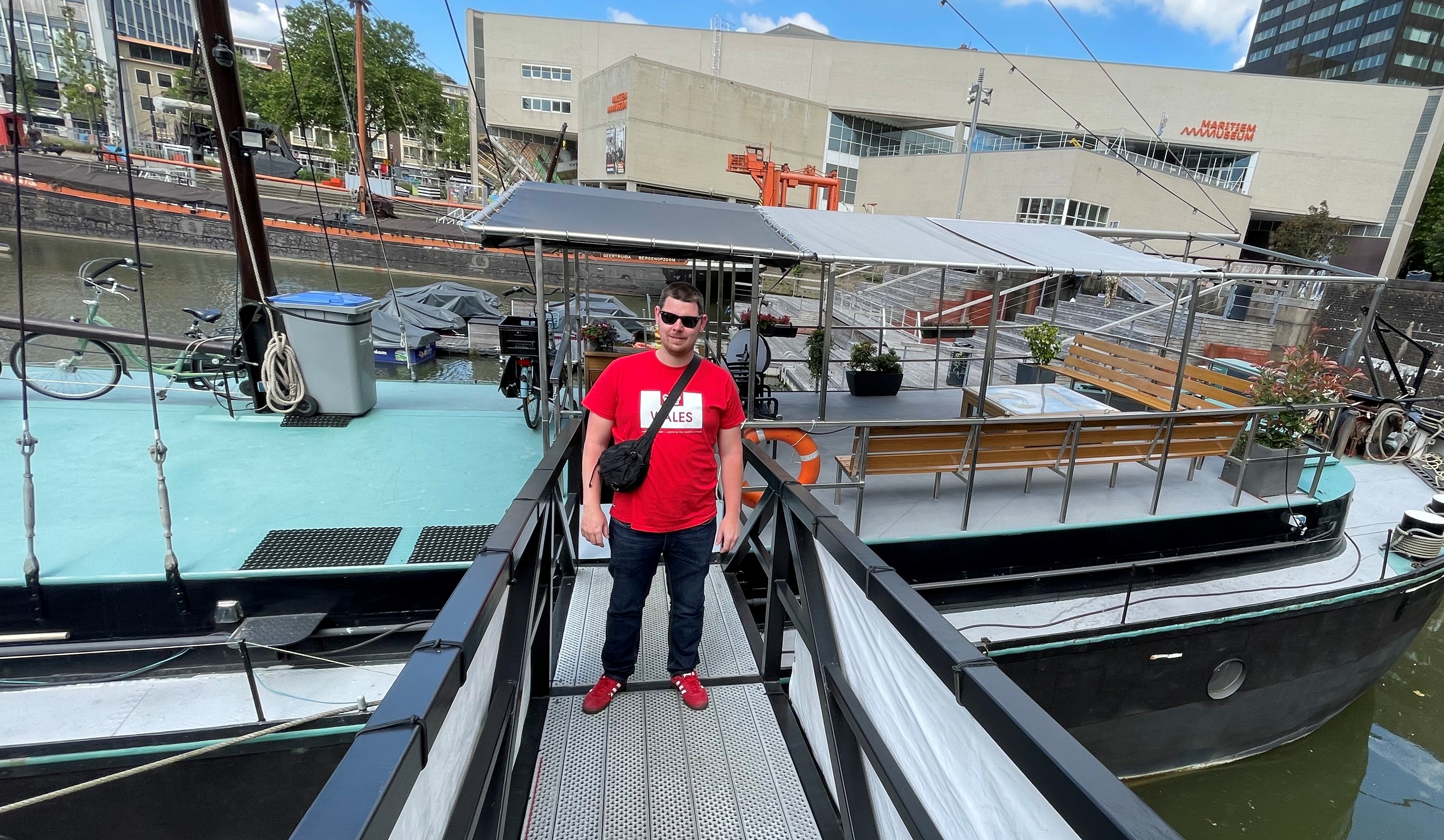 Here, we chat to Daniel Blower, who's learning Welsh with Learn Welsh Carmarthenshire.  He's following a Foundation level course and will travel to Qatar this month to support the Cymru national football team at the World Cup.
When did you start supporting Cymru?
I have been following them for years.  I remember going to see my first ever game with my friends, which was Wales against the Czech Republic in 2002.
How do you think Wales will perform in Qatar?
I'm really looking forward to the championship and I hope to see Wales reach the last 16.
Do you use your Welsh when following the football?
Yes, all the time.  My friends, who watch with me, speak Welsh and I hear plenty of Welsh being spoken in the pubs around the games too.
Have you learnt the words to Cymru's official World Cup anthem, Yma o Hyd?
Nearly!  I'm still learning the words at the moment but I hope to be able to sing the song in full by the start of the championship.  (You can enjoy learning Yma o Hyd on this page: Yma o Hyd | Learn Welsh)
What's the next step with your Cymraeg?
I'm going to sign up to the Intermediate level course next year.
Why did you decide to learn Welsh?
I started learning 18 months ago, so I could speak Welsh with my friends.  I also want my children to speak Welsh.
What's the best thing about learning Welsh?
The fact that I can now speak another language.
Any advice for others who want to learn Welsh?
Keep going and don't give up!
Image: Daniel in Rotterdam to see Wales against the Netherlands in June 2022.