Ask Elliw Gwawr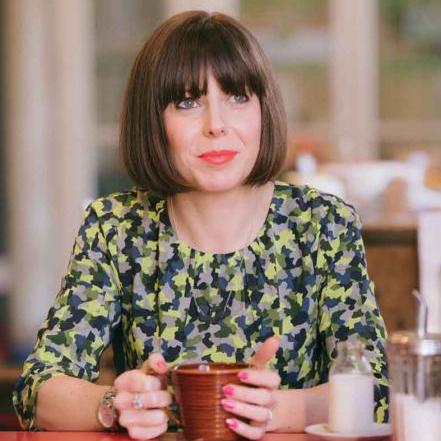 Elliw Gwawr works as a parliamentary correspondent for BBC Cymru. She also enjoys cooking and has published several cookery books. She will be sharing a Christmas recipe with us on 6 December as part of the Learn Welsh Advent Calendar. Let's learn more about Elliw.
 Where do you come from and what's your background?
I'm originally from Dolgellau, but now live in Essex, with my husband and two children.
When and where do you use your Welsh?
Although I live in England I am very lucky to be able to use my Welsh every day, at home and at work. My husband doesn't speak Welsh (though he understands a bit), but I speak Welsh with the children and the oldest, who is now 5, is completely fluent.
I also have a number of Welsh-speaking friends in Essex so I enjoy socialising with them, and of course there are regular phone calls or facetime with family back in Wales.
As a parliamentary correspondent for BBC Wales I also use the language in my work, broadcasting on Radio Cymru and on S4C.
What do you like and dislike?
My children and my family are my favourite things. I dislike parsnips!
What kind of foods do you like making?
I love making sweet buns.
What would be your ideal meal?
One I don't have to cook myself, and Thai food would be ideal.
Do you have any special Christmas traditions related to food?
I make my own Christmas cake every year, using my Grandma's old tins. I try to avoid cooking Christmas lunch if possible!
What's your favourite Welsh book?
I enjoy reading books by the author Llwyd Owen.
What's your favourite Welsh word?
Lletwad (ladle)
Do you have any advice for Welsh learners?
Go for it, it doesn't matter if your Welsh isn't perfect. Only when you practice do you become more fluent.
Describe yourself in three words
Welsh, feminist, pessimist.