Ask Francesca Sciarrillo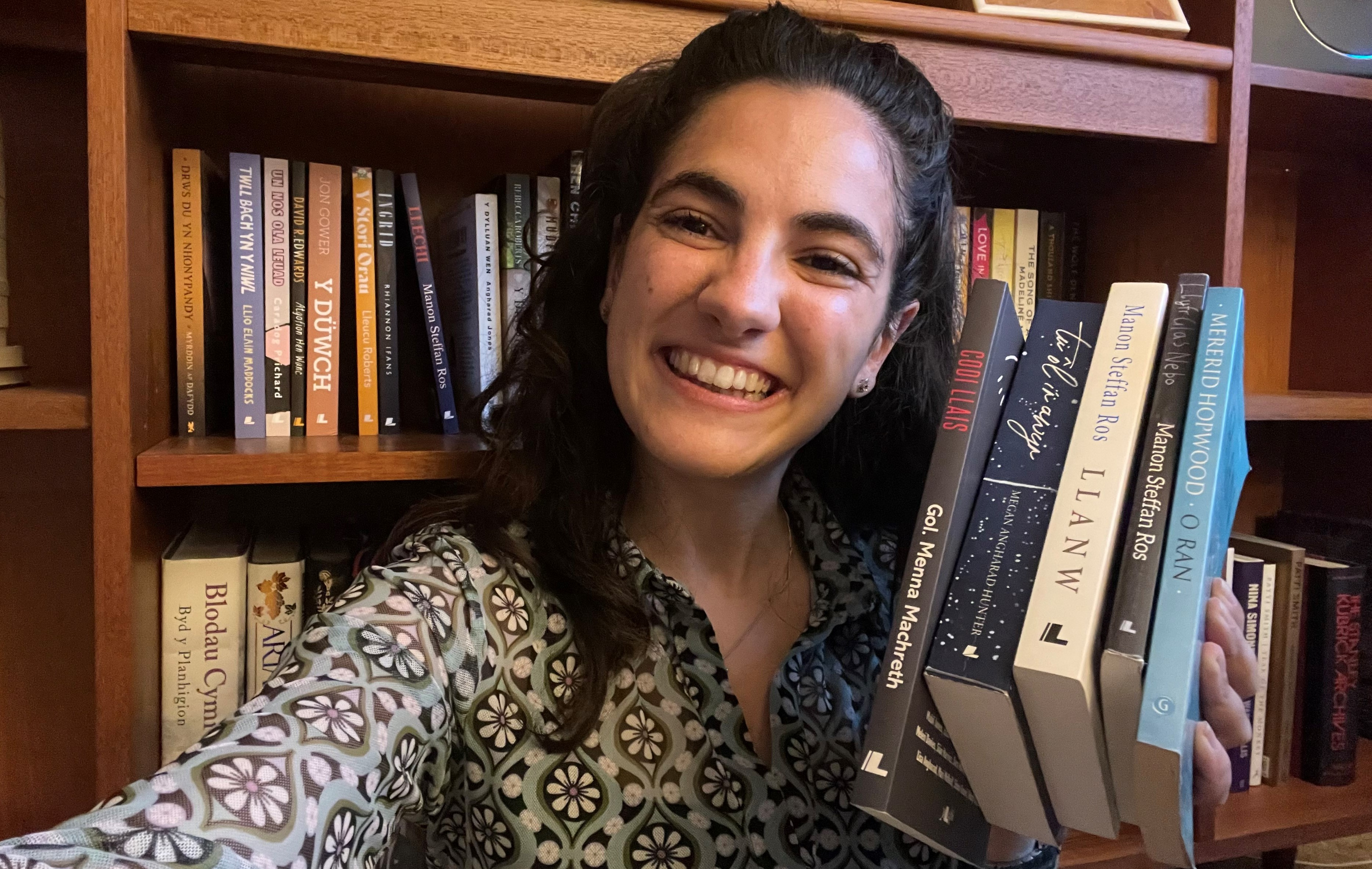 Enjoy this Q&A with Francesca Sciarrillo from Mold, who works for the Books Council of Wales. 
Francesca writes a weekly column for Lingo.360.Cymru and also organises reading groups for Welsh learners and speakers in Flintshire. Francesca also won the Learners' Medal at the 2019 Urdd Eisteddfod in Cardiff.
This interview has been published as part of Amdani – Learn Welsh Festival of Reading.  More information about the festival can be found here.
What was your favourite book as a child?
Matilda by Roald Dahl.  I saw that Matilda was similar to myself, a shy little girl who enjoyed reading and going to the library. 
Favourite book as an adult?
Jane Eyre by Charlotte Brontë - I've read the book many times.  I saw similarities between Jane and myself, she was passionate about everything she loved.
Which book has influenced you the most?
Siwan by Saunders Lewis.  When I started learning Welsh, and read this book, my life changed completely.  I learnt so much about the literature, culture and history of Wales, and as a result, fell in love with the language.
What's your favourite Welsh book?
Traed Mewn Cyffion by Kate Roberts.  At the moment, I'm listening to the audio book and I love it.
Where do you write your columns?
At home usually, but sometimes in a cafe or in the library – always with a cuppa by my side, of course!
What inspires you to write your columns?
Books and reading usually, but also music – these are the important things in my life.  I also enjoy writing about food: Italian recipes usually.
Have you read/written more since the pandemic?
Yes, definitely.  I wanted to read 80 books in 2020 and 70 in 2021.  Life is busier now, but I hope to read 60 books this year.
Do you enjoy organising your reading groups?  What's the best recommendation you've had for a book by a member of your reading group?
Yes, I love it!  Everyone brings their own ideas which we discuss.  Before Christmas, several members wanted to read Capten by Meinir Pierce Jones – it's on my list and I hope to read it soon.
Would you like to write a book?  And about what?
Definitely.  I would like to write a book in Welsh, possibly about my family moving to Wales from Italy.  Since starting to learn Welsh, writing in Welsh has been a dream of mine.