Denzil steps into Robin Radio's shoes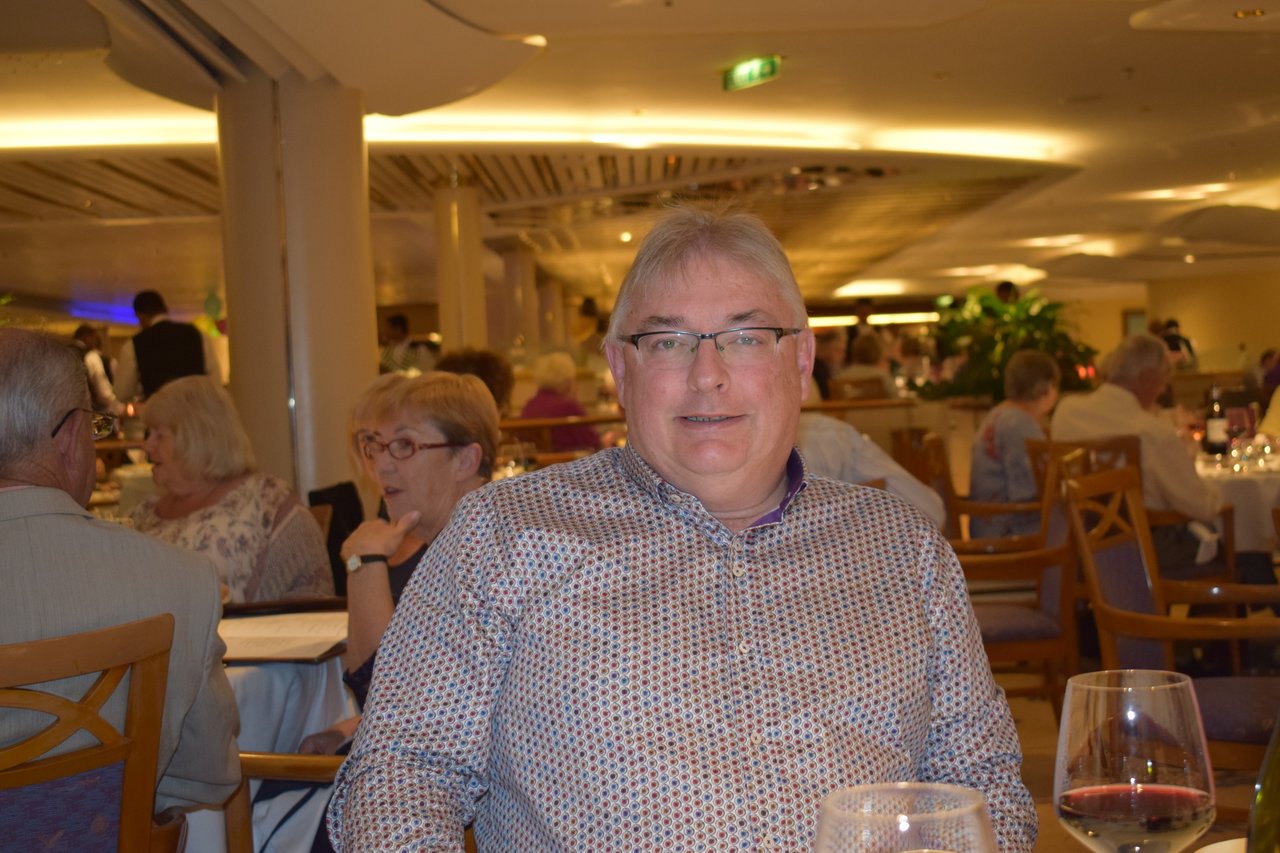 Robin Radio
Actor, Gwyn Elfyn, who played Denzil Rees in the popular Welsh soap opera 'Pobol y Cwm', plays Robin Radio, a character who features in the  new, free online resources developed by the National Centre for Learning Welsh.
Robin Radio is a DJ with a local Welsh language radio station, 'Radio Rocio'. His colleagues are Llinos the producer and Anti Mair. Members of the public phone his radio programme to discuss a variety of subjects – learners can listen to the programmes at learnwelsh.cymru.
The programmes give learners an opportunity to hear people talking about 'real' things without having to understand every word at once – just like real life! There will be an opportunity to answer questions, listen to important sentences and translate some useful phrases from English to Welsh.
Here is an example from the Foundation Course. 
We asked Gwyn Elfyn a few questions:
Where do you come from?
I was born in Bangor, Gwynedd, but I moved to Drefach in the Gwendraeth Valley at the age of 8 and I still live in the valley. I went to Drefach Primary School and Gwendraeth Grammar School, and then to the University in Aberystwyth.
Where did your interest in acting begin?
At school and at the local chapel, taking part in dramas.
Tell us more about Robin Radio.
A real character, single and happy! Never likely to fulfill his dreams!
Your ambition?
To enjoy good health to live a full life.
Your likes and dislikes.
Favourite thing - socialising with friends and family
Dislike - Welsh people who talk down their country and language.
What do you enjoy doing in your spare time?
Watching rugby and football.
The funniest thing that has happened to you?
The 'Pobol y Cwm' football team were on tour in Waterford, Ireland and had received an expensive glass vase from Waterford Crystal as a gift from our Irish hosts. I went out of the room to make a phone call, and when I came back the boys were throwing the box containing the gift from one to the other and I tried to stop them! The box was dropped of course and there was the sound of shattering glass. I was the captain and felt responsible for the gift. But when I opened the box, the boys had changed the vase for two small Lucozade bottles!!
The most interesting person you have met?
Dr. Gareth Evans – he was a lecturer at Swansea University and a unique character from our village, Drefach. He came to speak with us at our youth group about his life. He talked about funny, bizarre and more serious events. He was also a fervent nationalist and I admired him. I have very fond memories of being in his company.
Your favourite Welsh song?
Y Cwm by singer songwriter Huw Chiswell
Your favourite place in the world?
The South of France
If you could have a meal with anyone (historical / imaginary / living today) who would they be and why?
George Best because he was my hero when I was growing up.
Your favourite Welsh word?
Ffrwchnedd (the 'posh' Welsh word for banana)  
Any message to Welsh learners?
Keep going
Describe yourself in three words
Organised, helpful and a worrier