Get to know your 'Learn Welsh at 3pm' tutor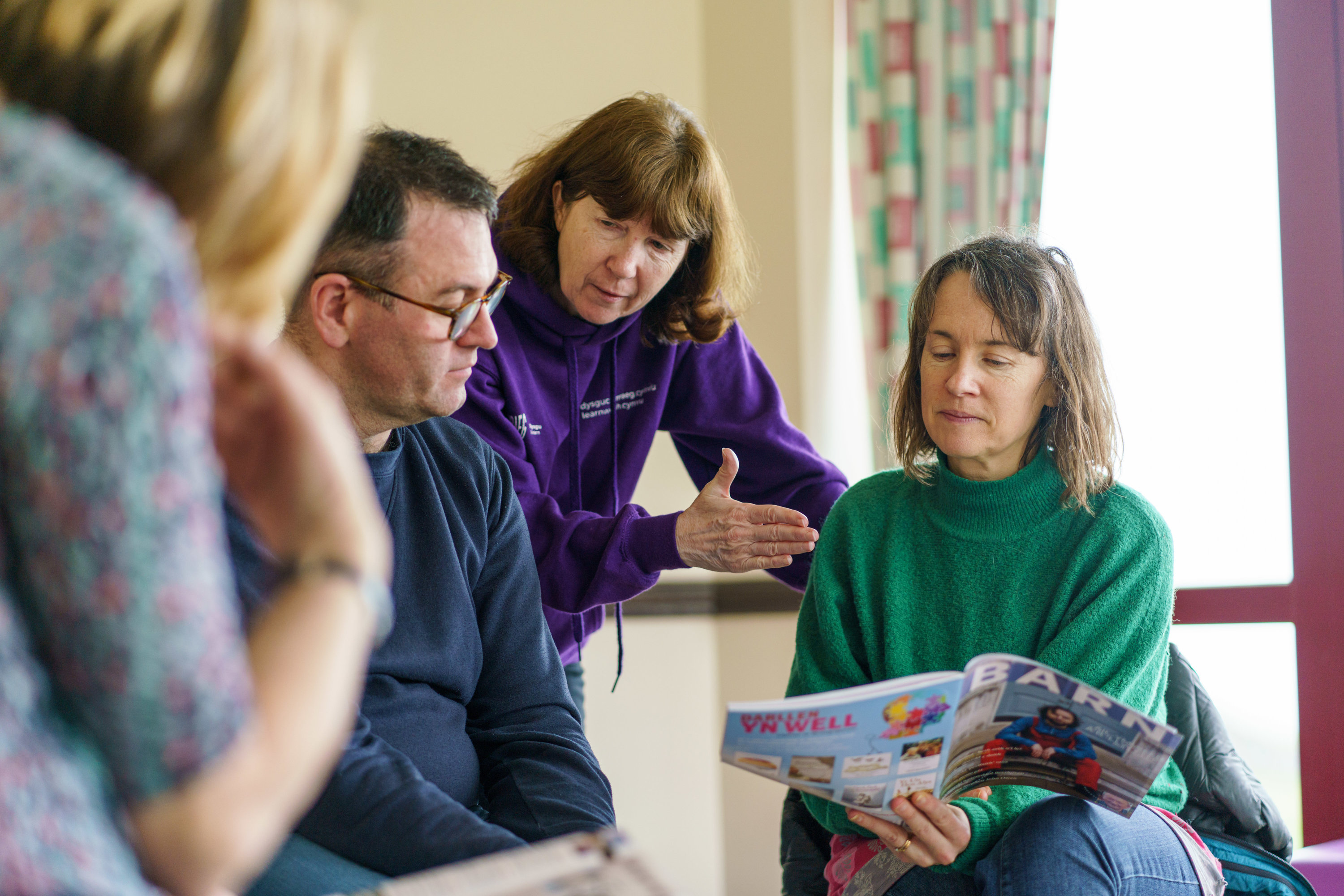 Helen Prosser is Director of Teaching and Learning at the National Centre for Learning Welsh.  Helen is also an experienced tutor and over the past few weeks has been using 'Zoom' to teach her students from afar.  Helen has also started running live Welsh lessons at 3pm on the Centre's Facebook page.  Let's get to know Helen better!
Who are you and where do you come from originally?
I'm Helen Prosser and I work at the National Centre for Learning Welsh. I am originally from Tonyrefail and still live in Tonyrefail. I learned Welsh in an English school and then went to Aberystwyth University to do a degree in Welsh.
How long have you been teaching Welsh to adults?
I've been teaching Welsh to adults for over thirty years. I thoroughly enjoy my work.
How did you become a Welsh tutor?
I was very lucky to have the opportunity to teach on a summer course (eight weeks) in Lampeter. I was at still at university at the time.
What's the best thing about being a tutor?
There are two things: having the opportunity to give people Welsh language skills, but also getting to know great people and seeing how the Welsh language can enrich their lives.
What kind of experience is distance learning?
Well, we're all adapting to the new exceptional circumstances, and even though I'm a bit of a technophobe and was nervous before starting, I'm becoming more confident and enjoying the Zoom sessions. We're all trying to create the same 'buzz' as the classroom.
What's your advice for people who want to learn or practise at home?
If you're just starting to learn, follow our free lessons at 3pm on Facebook every day during the week. Say Something in Welsh and Duolingo are also good for beginners.
If you're already learning, carry on - join the distance learning classes and use the online resources to help you.
Try to find someone to practise talking to.
What is your favourite Welsh word?
A strange answer, but when I was in school, we went to Llangrannog for a weekend on a residential Welsh course. On the Saturday afternoon, we went for a walk to the village and had to name things we saw. I said 'clogwyn' (the Welsh for 'cliff') and received a language merit ticket. So, the word 'clogwyn' is special to me because I have happy memories of my language journey.
What's the funniest experience you've had while teaching?
Too many to mention, but what's wonderful in a Welsh class is that everyone can laugh together.
How are you coping with being at home?
I'm keeping busy. There's a lot of work to do in terms of supporting tutors and learners to learn digitally. Also, my children are 25 and 22 years old but they have come home to be with us, and it is lovely to have them here.