Ask Ifan Evans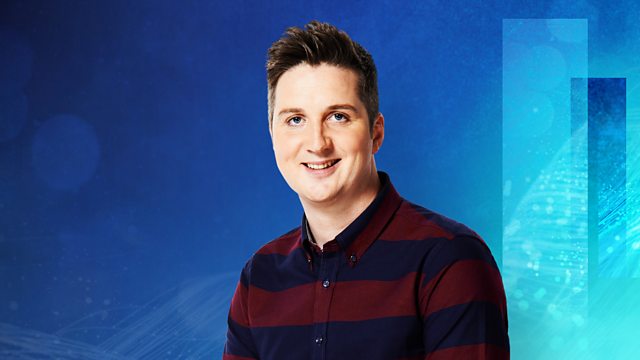 Ifan Evans presents a programme every Monday-Thursday afternoon on BBC Radio Cymru. Next week (10-17 October) is a week-long celebration of learning Welsh on Radio Cymru and Ifan will announce the result of the poll to find Welsh learners' favourite Welsh song. Why not learn more about him?
What are your interests?
I love playing, watching and reading about football and watching bands perform live.
Your favourite foods?
Mexican food is my favourite food, but it's difficult not to choose steak and chips when I see them on a menu.
Your ambition?
My ambition as a child was to play football for Man Utd and Wales, but it's too late for that now, so I need to think of something else!!
One funny thing that has happened to you.
I remember taking a free kick when playing football and sliding and breaking my arm. Painful at the time, but funny in retrospect.
Your ideal night?
Watching live music, followed by a meal in a luxury restaurant with my wife.
Who would you like to have a meal with and why?
I would love to have a meal with Sir Alex Ferguson and Barrack Obama.
Your favourite Welsh song?
I'm a big fan of the Aberystwyth group, Y Mellt, and the song 'Planhigion Gwyllt' is great.
Your best holiday ever.
My honeymoon in San Francisco and California was very special but I really enjoyed our first overseas family holiday to Tenerife last year. Heti and Jos enjoyed themselves very much and those memories are ones I'll treasure forever.
Your favourite Welsh word?
Ysgyfarnog (Hare). 
Advice or message for Welsh learners?
Remember that everyone has learned the language at some point, and the most important thing is to speak and practise every day. Keep at it!