Ask Iwan Bryn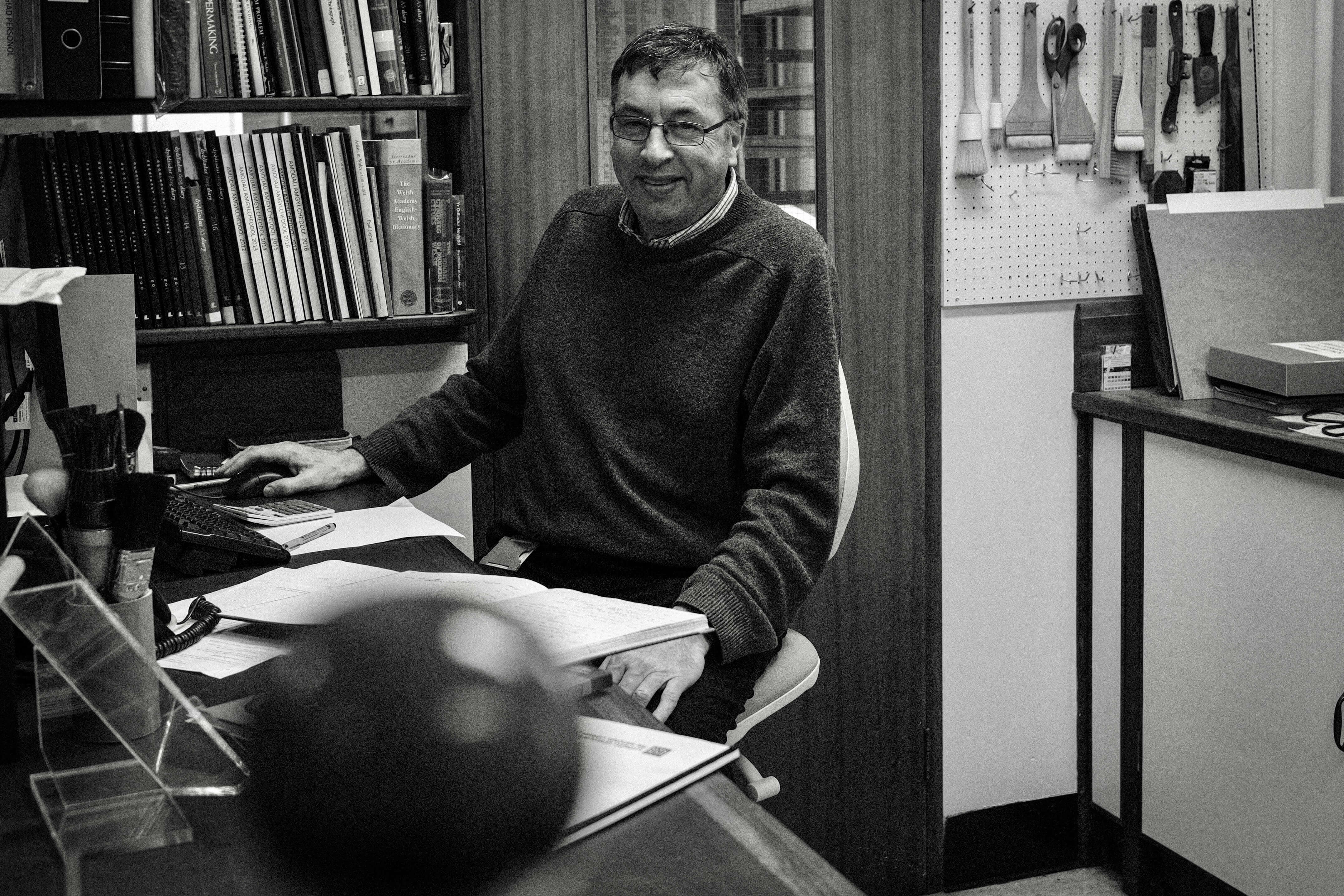 Iwan Bryn works as Head of the Conservation section at The National Library of Wales.  The Welsh learners' festival, Ar Lafar, will be held on 6 April at the National Library, and three Amgueddfa Cymru - National Museum sites: St Fagans National Museum of History; the National Slate Museum, Llanberis, and the National Wool Museum, Dre-fach Felindre. We asked Iwan to explain a bit more about his work..
What does your job entail, on a day-to-day basis?
I manage around 12 conservationists – experts who handle and protect fragile and unique items from the National Library's collections. These items include books, manuscripts, photographs, maps, photographs, wax seals and various other objects.
What is the hardest part of the day?
To leave at the end of the day!
Why is the work important?
This work enables access to information, and is a means of safeguarding and extending the life of our national treasures for future users.
What has changed over the years?
We continue to use traditional techniques in handling items, however our contribution is vital in the digital age.  Without our work, it would be impossible to digitise any collection in its entirety.
What's your favorite Welsh word or term?
Currently: 'Rhwymiad memrwn llipa' - limp vellum binding - a type of medieval binding with parchment covers.
Why would you encourage people to visit the Library?
I would encourage people to visit the Library for several reasons:
To see the impressive building which is an attraction in itself.
To hear the Welsh language and experience the Welsh atmosphere of the organisation.
To see the interesting exhibitions.
To enjoy fun events.
To visit the stylish shop, and to have a meal or cup of coffee at the Pen Dinas café.