Ask Katie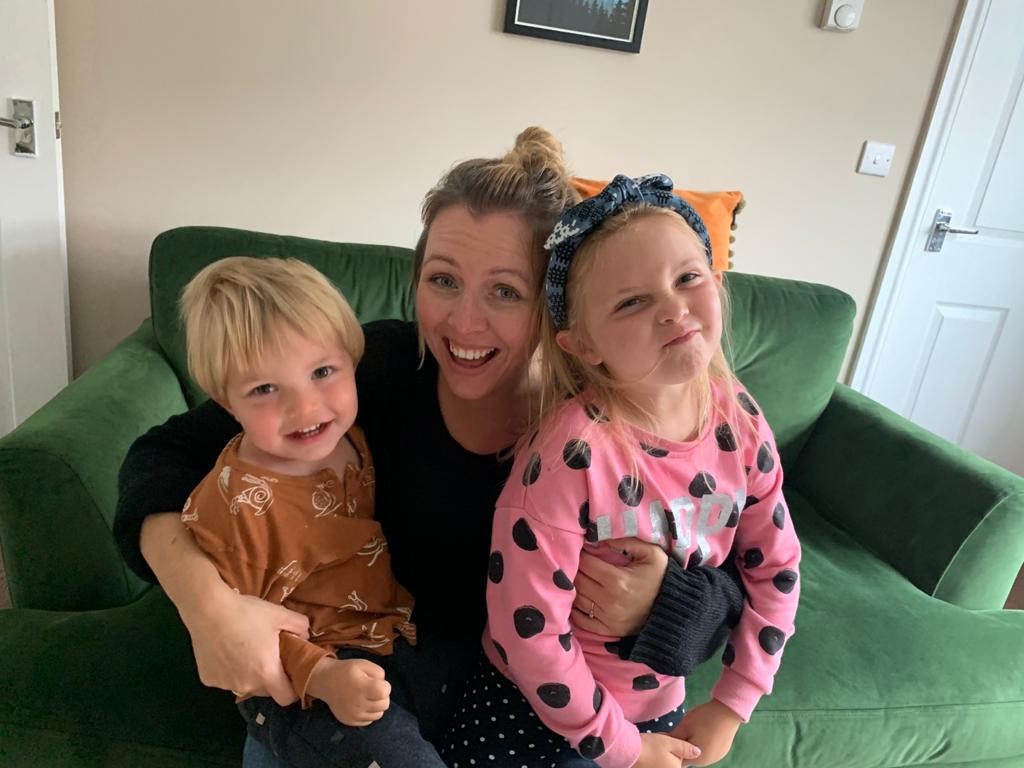 Katie Gill, who lives in Anglesey with her young family, owns a wedding dress shop, and enjoys learning Welsh in a virtual classroom with Learn Welsh North West. She has also started posting Welsh language videos on Instagram every day to practise speaking the language. Let's learn more about her!
Can you tell us a bit about your background:
I'm Katie and I live in Anglesey. I'm originally from outside Liverpool. I moved to Wales about 8 years ago, and started learning Welsh straight away.
Why did you start learning Welsh?
I thought it was very important to start learning the language in order to speak with local people in their own language. It is important to use Welsh often, not be afraid to make mistakes, and to use Welsh every day.
What interests do you have?
I enjoy running in my free time. I have two young children - one daughter who is 6 years old, and one 2 year old son, and they keep me busy! I love all kinds of music, and Welsh music too. I like to try to understand the words of Welsh songs, and listen to songs like 'Sebona fi' by Yws Gwynedd and songs by Elin Fflur.
Do you enjoy learning Welsh?
I love learning Welsh, and although it's all online at the moment, it's easy for me to join the classes without having to leave the house. I am currently learning at Intermediate level in a class once a week.
I sat a Foundation level exam last year, and I'm ready to go to the next level. I've also been on a residential course at Nant Gwrtheyrn. It was a challenge, but an amazing experience being able to speak Welsh every day. After a week it was hard to switch back to speaking English! It is so important to use the language on a daily basis.
What is your advice to other learners?
It doesn't matter if you make mistakes. It is more important to use the language. I also like using Welsh at work. I work in a wedding dress shop, and I have a job with the Church in Wales. Attending meetings where everyone can speak Welsh is good for me so that I can listen and try to understand and learn new words.
What is your ambition?
I really want to win the Learner of the Year award sometime! This year I am recording one video every day on Instagram called, 'Un funud fach' (one short minute) so that I can learn a new sentence and concentrate on speaking Welsh for just a little bit every day.
Your favourite Welsh word?
Cyfrifiadur (computer), llongyfarchiadau (congratulations) and gwasanaethau (services) -  because they are long words I enjoy being able to say!
Keep going Katie! If you would like to see Katie's 'Un funud fach' videos on Instagram, follow @misskatiegill