Ask Lauren Phillips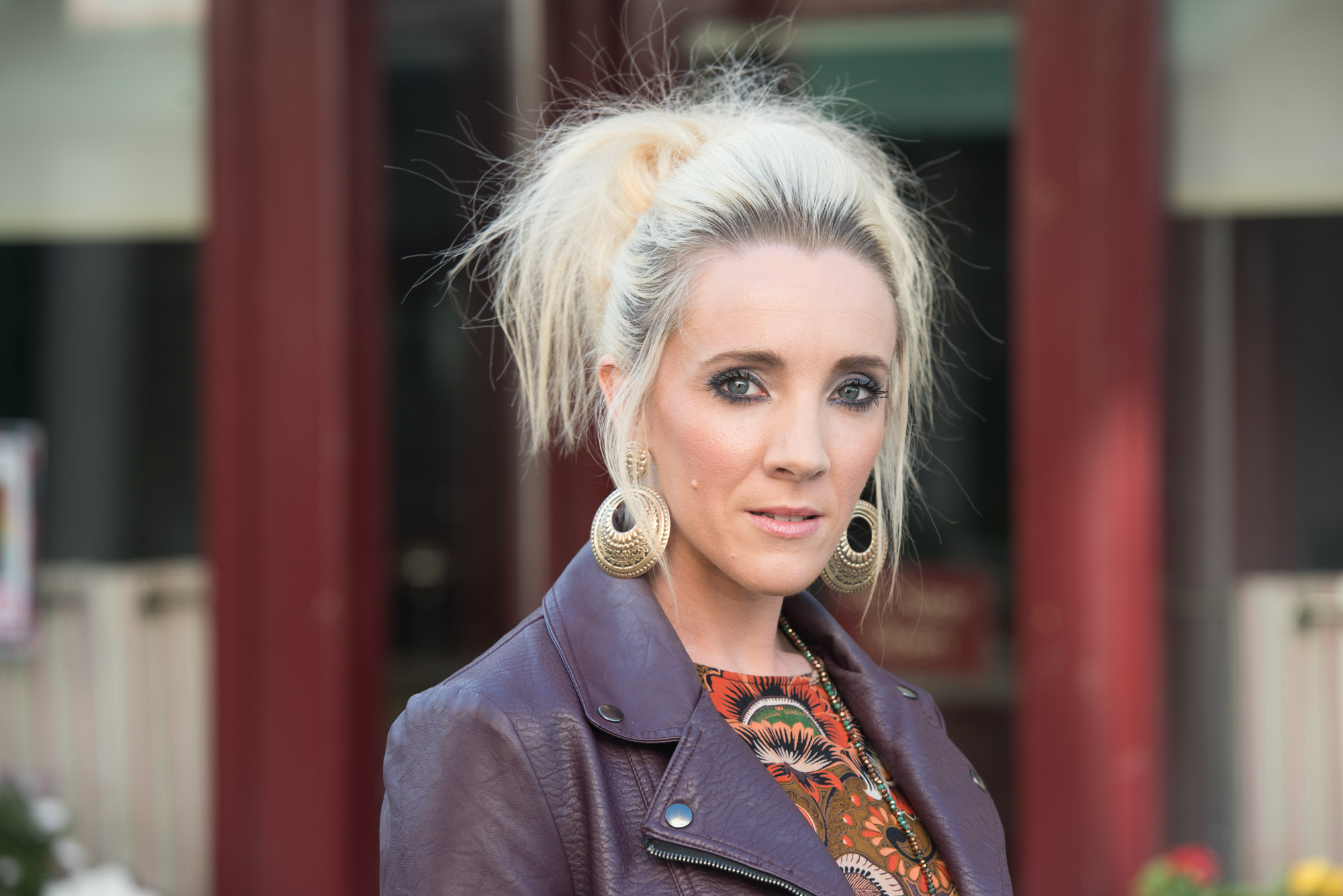 Lauren Phillips plays Kelly Charles in the popular Welsh soap opera, Pobol y Cwm, broadcast on S4C. The series was first shown in 1974, and is the longest running soap opera produced by the BBC. It continues to be popular amongst Welsh speaking and non-Welsh speaking viewers.
Hawys Roberts from the National Centre for Learning Welsh went to speak with Lauren Phillips.
What character do you play in Pobol y Cwm and since when?
My character is Kelly Charles. Her surname was Evans before she married Ed. I've been part of the series since 2003.
What kind of character is she?
Kelly tells it how it is! She has a big heart, and is honest and fair. Kelly seems confident, energetic and a very colourful character but has a sad history and background. She moved to Cwmderi to live with her aunt Anita after a difficult upbringing with her mother.
Are you similar to the character?
I don't think I'm the best person to answer the above! Ask my parents and friends!
What's the best thing about being part of Pobol y Cwm?
The best thing is waking up every morning knowing that I can look forward to playing a character that I love, with a team of friends and supportive and generous colleagues.
How would you sell the series to someone who has never watched Pobol y Cwm before?
Watch the series… there's no need to sell it!
What's the most interesting story you have been involved in?
The most interesting and heartbreaking story to date is the recent story of losing my husband, Ed and adapting to being pregnant, having lost a husband under horrible circumstances.
After getting married to Kelly, Ed was bribed by his ex-partner, Angela. Having been pushed to the edge, Ed murdered Angela, and then tried to pull Kelly with him over a steep cliff side. Kelly managed to escape, but Ed fell to his death.
It has been a challenge to portray a character who is trying to find the strength to move forward and prepare for the birth of a murderer's baby as well as being a single mother!
What do you do when you are not working?
I love any kind of adventure. I was a gymnast and a dancer so yoga and acro (a type of athletic dance) are my interests. I also enjoy walking and discovering new places. I went skiing for the first time last year - an awesome experience, and I'm going again this year! I also look after my grandmother who has dementia.
What is your favourite food?
Sunday lunch, steak and chips, and peppercorn sauce of course. I also love tea and toast!
Your favourite holiday ever?
I'm lucky enough to have been able to visit many amazing places all over the world. I loved Bali, and Thailand especially.
Three words to describe yourself?
Patient. Hopeful. Kind.
Your favourite Welsh word?
I'r Gad! (Go for it! Thanks to the headmaster of my comprehensive school, Ysgol Gyfun Llanhari, Mr Peter Griffiths!)
Your advice to Welsh learners?
Firstly, well done for your effort and commitment to learning the language. Nobody is correct 100% of the time, and everyone of us, whether brave learners or Welsh speakers should be able to adapt and improve the way we use our language in order to promote and encourage its use. Don't be afraid to mix the two languages ​​and don't be afraid to ask questions. We should all be proud of our language and feel free to speak it confidently.
Pobol y Cwm is shown Monday-Friday with an omnibus on Sunday. For more information visit www.bbc.co.uk/programmes/p001pp0l.