Ask Manuela Niemetscheck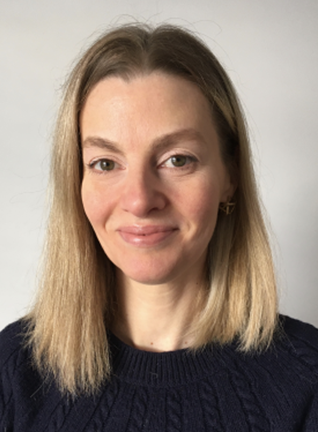 Here we chat to Manuela Niemetscheck, winner of Betsi Cadwaladr University Health Board's Learner of the Year awards.  Manuela works as an Art Psychotherapist at Hergest Unit, Ysbyty Gwynedd.
Tell us a little bit about your background?
I am originally from Canada.  My first language is English and I received my education through the medium of French.  I heard German and Swiss German at home, and when I was a teenager I took Spanish classes.  After studying my Fine Arts degree I moved to Catalunya and soon picked up Catalan.  After moving to Wales I started to learn Welsh and completed my Masters in Art Therapy degree.  I now work bilingually.
Why did you want to learn Welsh?
It was an obvious decision for me to learn the language of the country I now live in, and to be able to engage in my mostly Welsh-speaking community.  I feel that by offering a service in Welsh and English I am able to work better with my multilingual patients.
Where/how are you learning?
I took WLPAN courses and studied at Nant Gwrtheyrn.  Now I practise every day and try to immerse myself in the language.  I listen to Welsh music, read Welsh (children's) books and speak to my family, friends and people at work and in the community in Welsh.  I also have regular peer supervision from a Welsh speaking Art Psychotherapist, with whom I reflect on the role of language in my art psychotherapy clinical practice.
Are you getting a chance to practise/use your Welsh?
Yes, every day!  I try to remember to start every conversation in Welsh, as you never know who speaks Welsh until you try.  I also raised my children in Welsh, so I am fortunate to be able to speak to and learn from them.
What's your favourite Welsh word?
Ling di long.
Have you read any Welsh books/watched any Welsh TV?  What's your favourite book or programme?
I mostly read books and watch TV with my children.  My favourite programme was on S4C's Cyw when they were younger.  Catrin Finch played the harp while a storyteller described an animated tale.  I loved the storytelling and how Catrin's music brought it to life!
What's your advice to others learning the language?
Have fun with learning and try not to worry too much about making mistakes.  I make them every time I speak!  Persevering with it as much as you are able to can really pay off.
Describe yourself in three words!
Creative, curious and caring.