Ask Mari Emlyn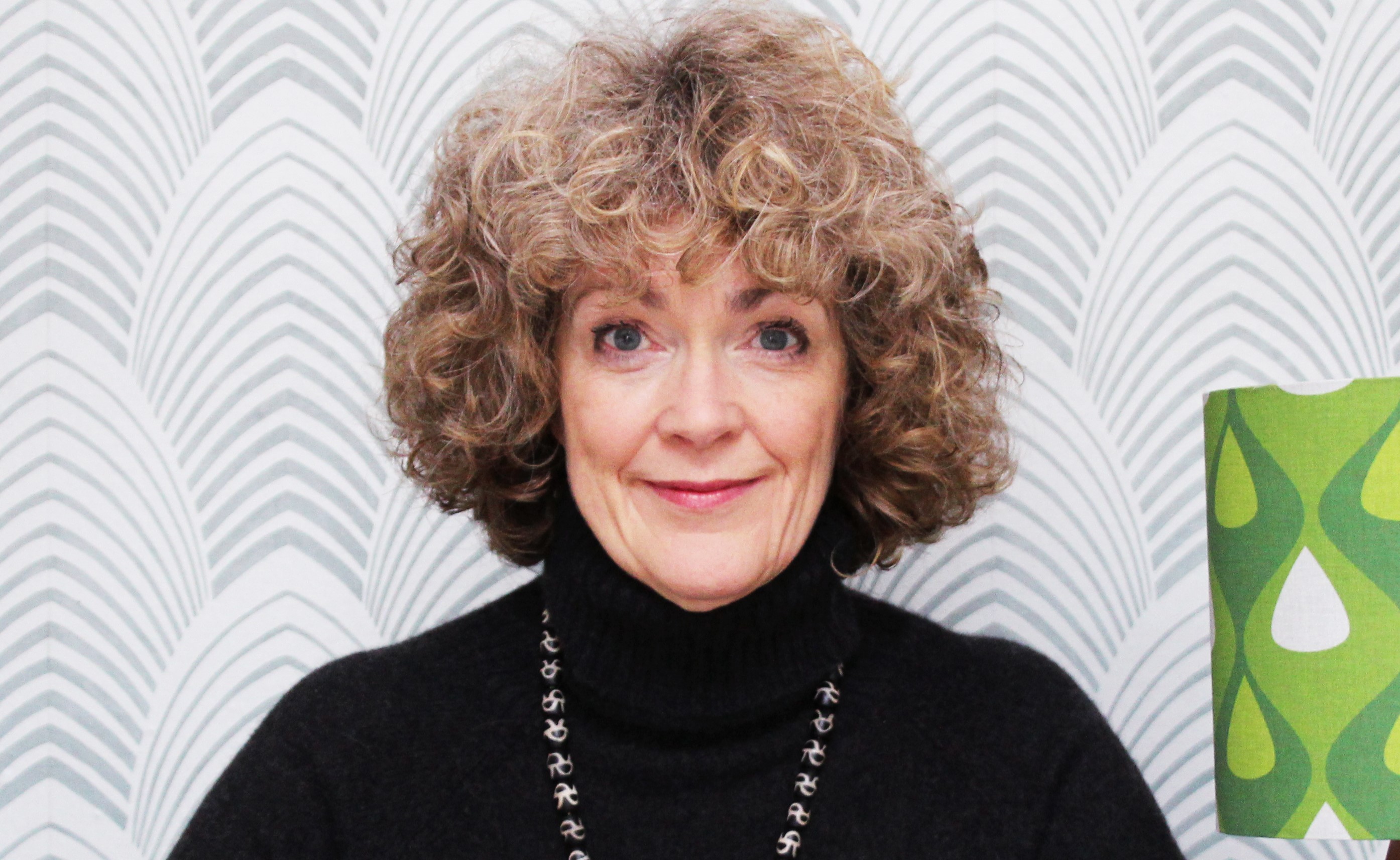 Actress, scriptwriter and author, Mari Emlyn lives in Y Felinheli with her family.  Mari has written several books and also works as a Learn Welsh tutor with Learn Welsh North West.
This interview has been published as part of Amdani – the Learn Welsh Festival of Reading.  More information about the festival is available here.
Favourite book as a child?
Un Noson Dywyll by T. Llew Jones.
Favourite book as an adult?
One of my favourite books is The Death of David Debrizzi by Paul Micou.  I often revisit this book and think how wonderful it would be to be able to write like Paul Micou.  I never tire of this novel.
What book has influenced you the most?
Sali Mali as that's how I learnt to read!
Where do you write?
Anywhere, sometimes on the train, on holiday, in a cafe, but usually in my study.
What inspires you to write?
Subjects that are close to my heart: subjects like writing – most of my work is about books or about people trying to create (Mefus yn Y Glaw / Wal / Llyfr y Flwyddyn); the environment (Wal); women (Wal / Llyfr y Flwyddyn).
What book would you buy as a gift?
It depends who it's for, but I usually buy everyone books as gifts.  I've just bought 10 stori Hanes Cymru y Dylai Pawb eu Gwybod (10 Stories from Welsh History – That Everyone Should Know) for my newborn niece!
Any advice to someone who wants to start writing?
Read, read, read.
Why become a Learn Welsh tutor?
We need Welsh learners.  I enjoy teaching people to learn Welsh and I'm learning a lot about the language in the process.
Would you like to write books for learners one day?
I think my novel, Wal, would suit learners as the language is repetitive – even though it's not specifically written for learners.  I would be happy to give writing a book for learners a go one day.