Ask Mark Butler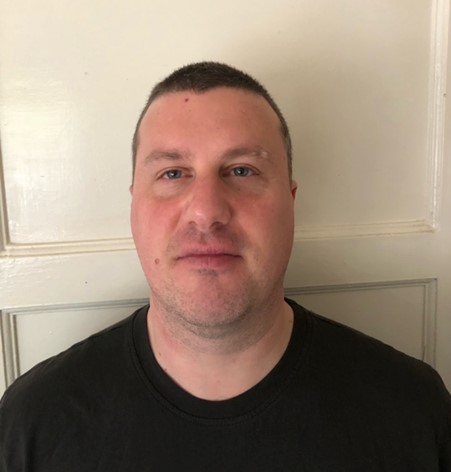 Here, we chat to Mark Butler who came second in Betsi Cadwaladr University Health Board's Welsh Learner of the Year awards. Mark works as an Information Officer at Maelor Hospital, Wrexham and is delighted to be able to speak Welsh in his everyday life.
Tell us a little bit about your background?
I was born in Margate but I moved to Wrexham when I was 10 years old.
Why did you want to learn Welsh?
After I moved to Wales, I loved learning Welsh in primary school but I went to secondary school in Chester, which meant I stopped learning Welsh. After my son started school, he started learning Welsh and I enjoyed helping him. Around the same time, an Entry course for beginners was offered at work and I have been learning since.
Where/how are you learning?
I go to a class with the Health Board's tutor every week and attend the 'Cinio Clebran' with other Welsh learners at the Health Board every two weeks. I also use the Duolingo app.
Are you getting a chance to practise/use your Welsh?
Many of our co-workers are fluent Welsh speakers which gives us an opportunity to speak Welsh. I try to support businesses in Wrexham where there are Welsh speakers too.
What's your favourite Welsh word?
Llyfrgell (Library).
Have you read any Welsh books/watched any Welsh TV? What's your favourite book or programme?
I enjoy watching sports programmes on S4C and I also watch the news programme Yr Wythnos every week. I'm a big fan of music programmes on Radio Cymru, especially Rhys Mwyn and Georgia Ruth's shows. I'm currently enjoying the book Storis Grav by Rhys Meirion which is a collection of memories about Ray Gravell.
What's your advice to others learning the language?
It's useful to practise every day, even if it's a little. In my opinion, it's important to have support from a teacher. It's a good idea to watch and listen to Welsh programmes – you will connect with a new culture and learn more about it. And finally, speak Welsh often, and try not to feel scared.
Describe yourself in three words!
Eager to learn!