Ask Meinir Pierce Jones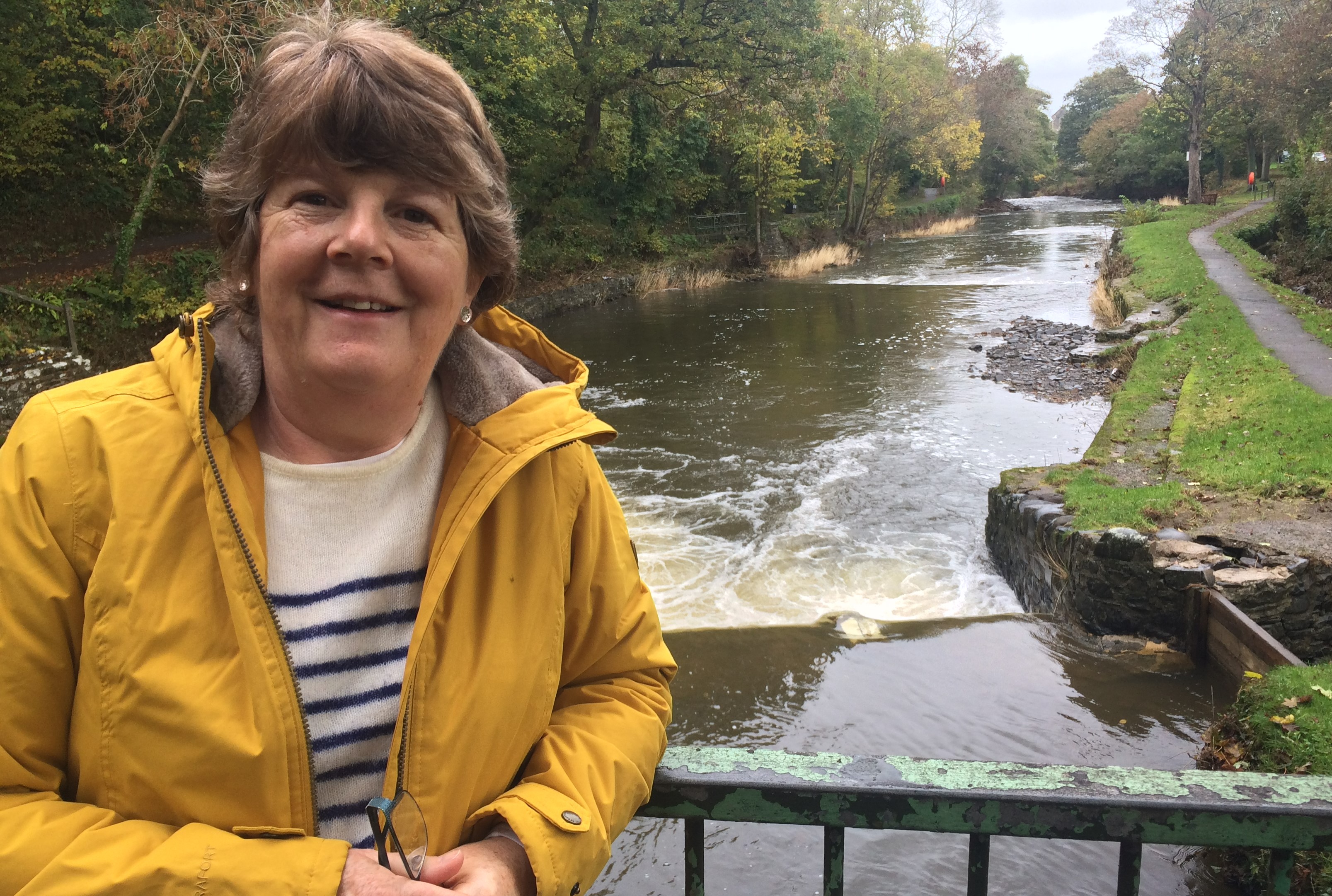 Meinir Pierce Jones lives in Nefyn, on the Llŷn Peninsular with her family, and works as a creative editor with Gwasg y Bwthyn publishers in Caernarfon.
Meinir has written many novels for children and adults over the years, and in 2022, she won the Daniel Owen Memorial Prize at the National Eisteddfod in Ceredigion for her novel, Capten.
Did you like to write at school?
Yes, I loved it!  I had good teachers at Ysgol Nefyn and Ysgol Glan-y-Môr in Pwllheli, encouraging me to write.  It's important that children and young people keep writing, keep a diary, write stories or comics!
When did you start competing with your work?
In 1975 I competed in the Bro Dwyfor National Eisteddfod.  I wrote poetry and I got harsh criticism.  It is so important to be kind when criticising people's work, especially young people.  I have competed three times in the National Eisteddfod - for the Prose Medal, the Crown and the Daniel Owen Memorial Award.  I don't think I will compete again.
What inspires you?
For me, place is terribly important and inspiring.  The novel Capten tells the story of my father's family, and the old society and maritime industry of Nefyn.  Wandering paths around Nefyn also inspires me as I have time to think and gather my ideas.
What time of day do you write?
I often write ideas at night.  Like many writers, the morning is the best time to write, a break in the afternoon and then plan in the evening for the next morning.
Any advice to someone who wants to start writing creatively?
Being a member of a writing group is so valuable, as spending time with other people who love to write is wonderful.  The other big advice is: read enough.  Oh, yes!  And write, write, write!
Are there any books in the pipeline?
Not yet!  I have an idea for a contemporary novel, and I want to write another historical novel.  But that requires a lot of time – years indeed.  Having said that, I like to be busy, so, watch this space!