Ask Osian...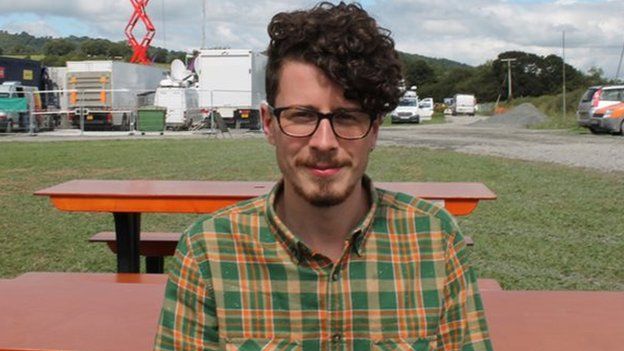 Osian Huw Williams is a well-known musician, who plays with the popular band 'Candelas'. We asked him some questions…
Where are you from?
I'm from Llanuwchllyn, near Bala. I have a brother and sister. My brother is an actor and my sister works for the Urdd. My dad was a Maths teacher at Ysgol Y Berwyn and my mother works at Coleg Meirion Dwyfor, Dolgellau as a dyslexia tutor.
What would you do if you weren't a musician?
Since I was very young, my dream has been to play football for Wales. So, although it's a bit late to think about doing it now, I'd be so happy if my dream came true ... it's not going to happen, of course!!
Your ambition?
My ambition is to live my life creating and performing music.
Your likes and dislikes?
Likes - Drums
Dislikes - People in bands who cannot play drums!
What do you enjoy doing in your leisure time?
I meet with a group of friends each week to play basketball - that's always fun. The Eagles pub is also very convenient in Llanuwchllyn!
The best place you have played and why?
The gig at the Abergavenny National Eisteddfod in 2016, with Candelas and an orchestra, as it was the first time a pop concert had taken place in the Eisteddfod pavilion. The place was full of people of all ages and everyone had a great time!
Your favourite Welsh book?
'Y Gân Olaf' by Gerallt Lloyd Owen. I like to read poems for inspiration.
Your favorite Welsh word?
Chwyrligwgan (merry-go-round)
Any message to Welsh learners?
I cannot imagine learning a new language because my brain is not very good with words! So I have a huge respect for everyone who learns Welsh.
Do not underestimate or worry too much about getting everything right (I'm always making grammatical mistakes, I'm sure - but it doesn't matter!). The fact you are making an effort to learn is enough, so try to practice as much as possible!
Describe yourself in three words
Polite, tall and thin!