Ask Shelagh Fishlock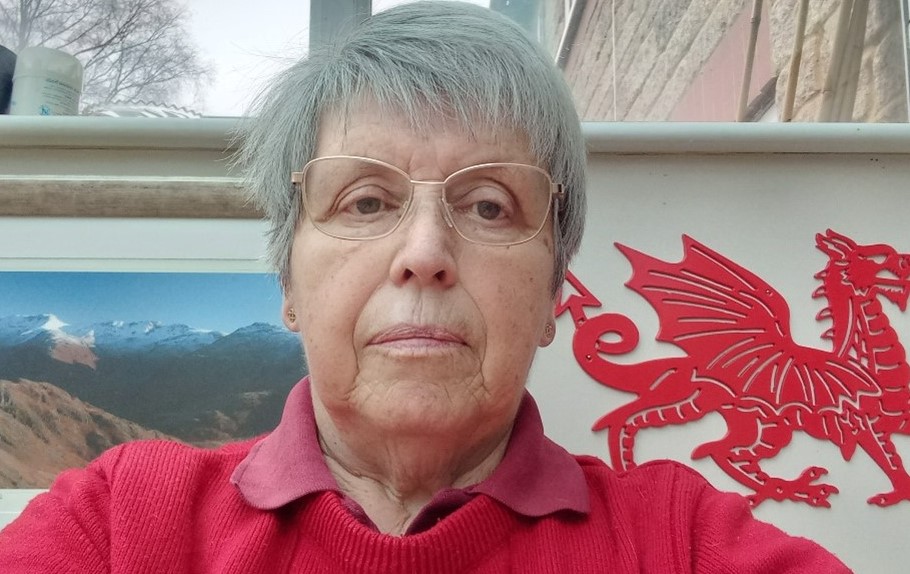 Here, we chat to Shelagh Fishlock, who lives in Bristol.  Shelagh has learnt Welsh and she enjoys writing and reading in Welsh.
This interview has been published as part of Amdani – Learn Welsh Festival of Reading.  Further information about the festival can be found here.
Why and how did you learn Welsh?
I've been on holiday to Wales many times, and as a result, I started taking an interest in the history of the country and the Welsh language.  I completed a week's course which was free of charge before registering on a Learn Welsh course.  I enjoy learning about the traditions, literature and the history of Wales.
What was your favourite book as a child?
As a child, I used to read all the time.  I remember reading the newspaper with my grandfather when I was very young, and also books about the bear, The Adventures of Mary Plain.
Favourite book as an adult?
I enjoy reading books by Alexander McCall Smith and Ellis Peters.  Both of them describe society in a very gentle but ironic way.
Favourite Amdani book?
I enjoyed reading Cyffesion Saesnes yng Nghymru, a light-hearted novel full of comic twists and turns.  It's wonderful that there is a wide choice of books available for learners at all levels now.
Are you a member of a reading group?
I'm a member of a reading group with Menter Iaith Gorllewin Sir Gâr on Zoom.  Everyone in the group is so friendly and supportive.
Favourite Welsh book?
One of my favourite books is Naw Mis by Caryl Lewis, it's such a touching and impressive story.  I also enjoy light-hearted books by Myfanwy Alexander, Bethan Gwanas, Daniel Davies, Mared Lewis, Marlyn Samuel – the list goes on...
Do you write in Welsh?
I write articles for Wennol, the online magazine for learners by learners, and sometimes I compete – articles, limerick or a short story.
Do you want to write more in Welsh?
I won a prize in the Eisteddfod Amgen alternative eisteddfod during the pandemic for writing the first chapter of a novel for learners.  This was a considerable challenge, and I've yet to complete the story.  I should try, so we'll see...
You live in England.  How and where do you enjoy your Welsh language skills?
I meet regularly with a Welsh group here in Bristol, and I'm fortunate Bristol is so close to Wales.  I went to Abergavenny to celebrate the Old New Year, Hen Galan, with the Fari Lwyd and a Plygain service.  I walk with the Edward Llwyd Society in south and mid Wales.  I also volunteer in a Welsh school near Chepstow, where I read with the children.  It's possible to feel part of a community without having to live in a country, which makes me feel very lucky!