Ask Sioned Erin Hughes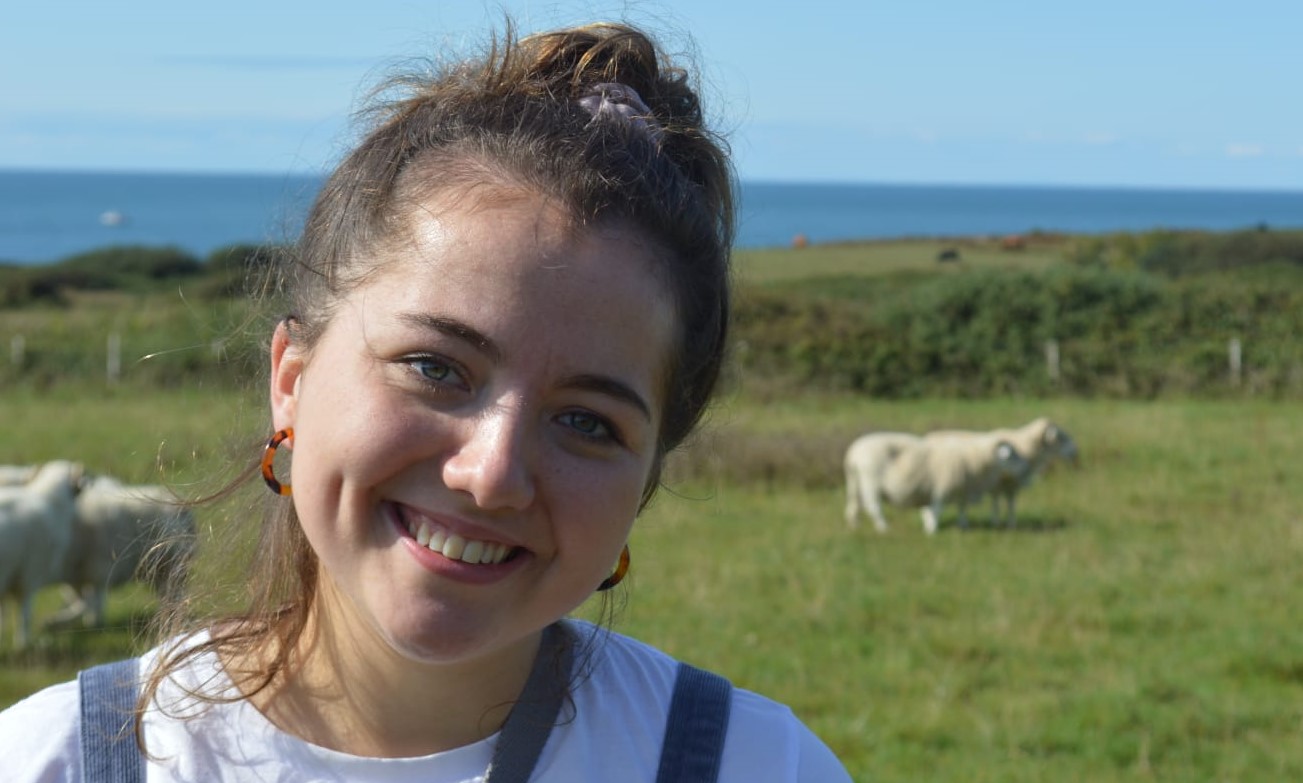 Sioned Erin Hughes won the Prose Medal at the National Eisteddfod of Wales, Ceredigion 2022 for her volume of short stories, Rhyngom.  Erin lives in Boduan, near Pwllheli and currently works for Y Lolfa publishers as well as working freelance on various projects.
This interview has been published as part of Amdani – Learn Welsh Festival of Reading.  Further  information about the festival can be found here.
What was your favourite book as a child?
Fflos a Me Bach was my favourite book as a child, and I still remember the warm, homely feeling of having Mum read it to me at bedtime.  You don't forget things like that.
What is your favourite book as an adult?
It's difficult to choose one.  In English, The Choice by Edith Eger, Know My Name by Chanel Miller, Educated by Tara Westover, The Body Keeps The Score by Bessel Van Der Kolk, The Man Who Mistook His Wife for a Hat by Oliver Sacks, and of course, The History of Love by Nicholas Krauss.  In Welsh, I like the work of Aled Jones-Williams, Sonia Edwards and Angharad Tomos.  Yn Hon Bu Afon Unwaith, Rhwng Noson Wen a Phlygain and Wele'n Gwawrio are some of the greatest treasures of the Welsh language, in my opinion.
Since when have you been writing?
Since my first year at university, back in 2016.  I was very interested in philosophy, languages, the connection between people and different cultures.  I had a lot to say but I had no idea how to express these in a creative way.  A long period of illness forced me to give writing a go.
Where do you write?
Usually at home in my caravan.  But I have a short play to write by the end of March, so I've booked to go to Nant, a cottage in Canolfan Tŷ Newydd.  I hope that a little change will give me enough juice to write it!
Which subjects inspire you to write?
Important things.  My writing is often intense, because the most important things to discuss are often more serious and difficult.  I'd love to write something lighter and funny!  But that would be more of a challenge for me, and it would require more time. 
What advice would you give to someone who wants to start writing?
Your writing can play a huge role in changing things, and making the world a better place.