Ask Tomos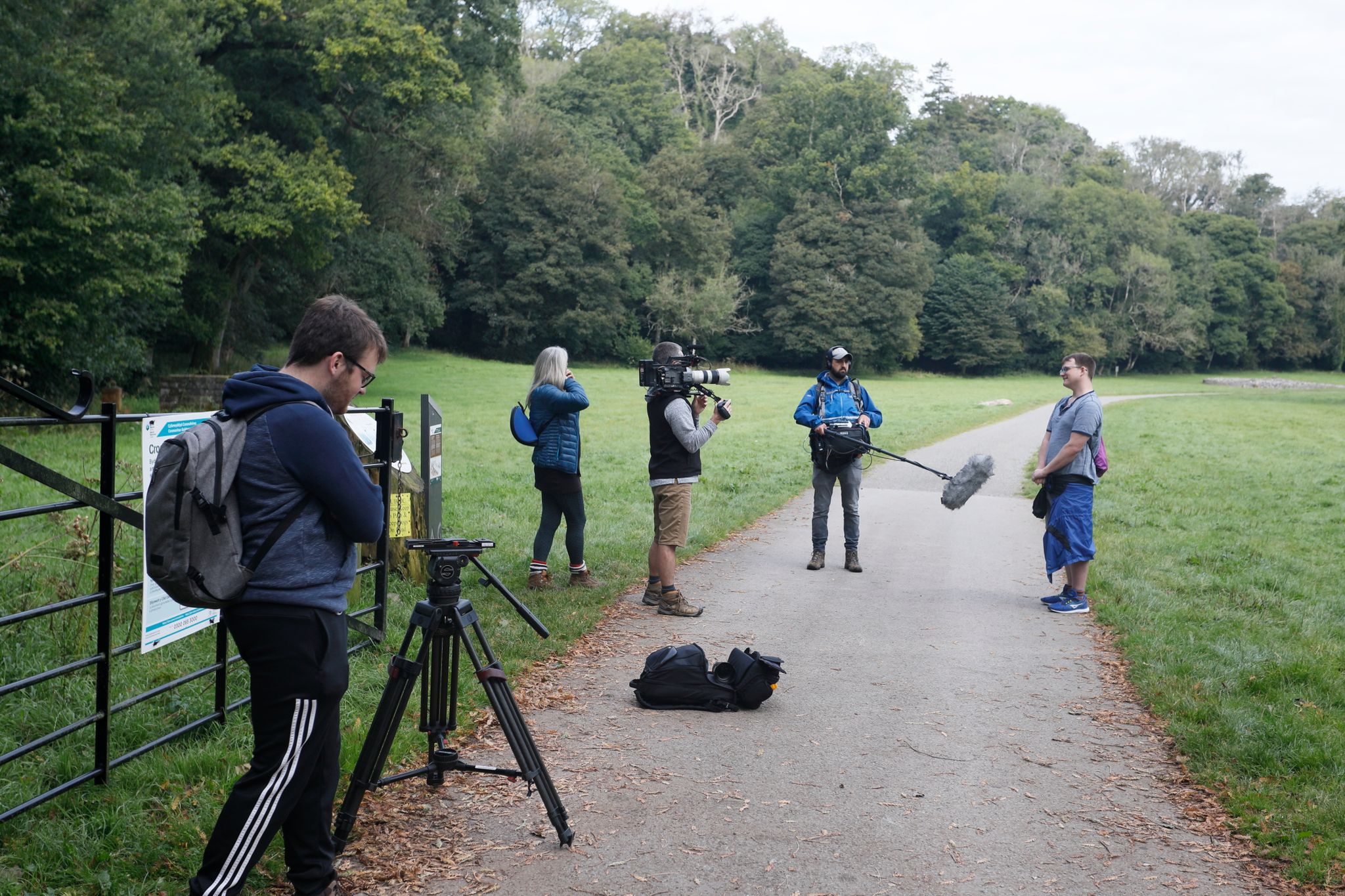 Tomos Hopkins, a Welsh tutor with Learn Welsh Pembrokeshire, takes part in S4C's factual entertainment series,  'Am Dro' (Going for a walk) this Sunday, 18 October at 8.00pm.  In the programme, four participants battle it out to win the best walk.  Will it be the Gower Peninsula, Margam Park near Port Talbot, Llangollen or Tomos' walk along the Pembrokeshire coastal path – tune in to find out!
Where do you come from and what is your background?
I'm originally from Aberystwyth but have lived in Pembrokeshire for nine years.

What was the best thing about taking part in the programme?
The best thing was the experience of walking in some of the most beautiful areas of Wales. It was lovely to meet and socialise with new people from other backgrounds and areas as well.
Do you enjoy walking in your spare time - where do you go?
I'm very lucky to live in west Wales. I enjoy walking on the coastal path and in the countryside.

What walk would you recommend?
Every walk on the programme was fun but obviously I really liked my walk in Pembrokeshire – there's nowhere like it!

How long have you been a Welsh tutor?
I've been a Welsh tutor for seven years and enjoy every second! Sharing our language and culture with new speakers is a privilege and a pleasure.

Where do you teach / what classes?
I currently teach seven classes each week. I enjoy meeting new people and getting to know the different characters in each class.

What do you like and dislike?
My favourite thing is when I hear people say a small, but important word - 'Diolch' (thank you)!  I hate inequality of any kind.
Your favourite Welsh book?
I enjoyed reading 'Y Fawr a'r Fach' by Siôn Tomos Owen recently. The book is full of fun and humour and everyone in the Foundation level reading club benefited and enjoyed it.

Your favourite Welsh word?
Bendigedig! (excellent)
Any advice for Welsh learners?
Use your Welsh every day. Make mistakes - that's how we learn!  Be positive!
Describe yourself in three words
Energetic, positive, happy