Bethan Gwanas, the Welsh tutor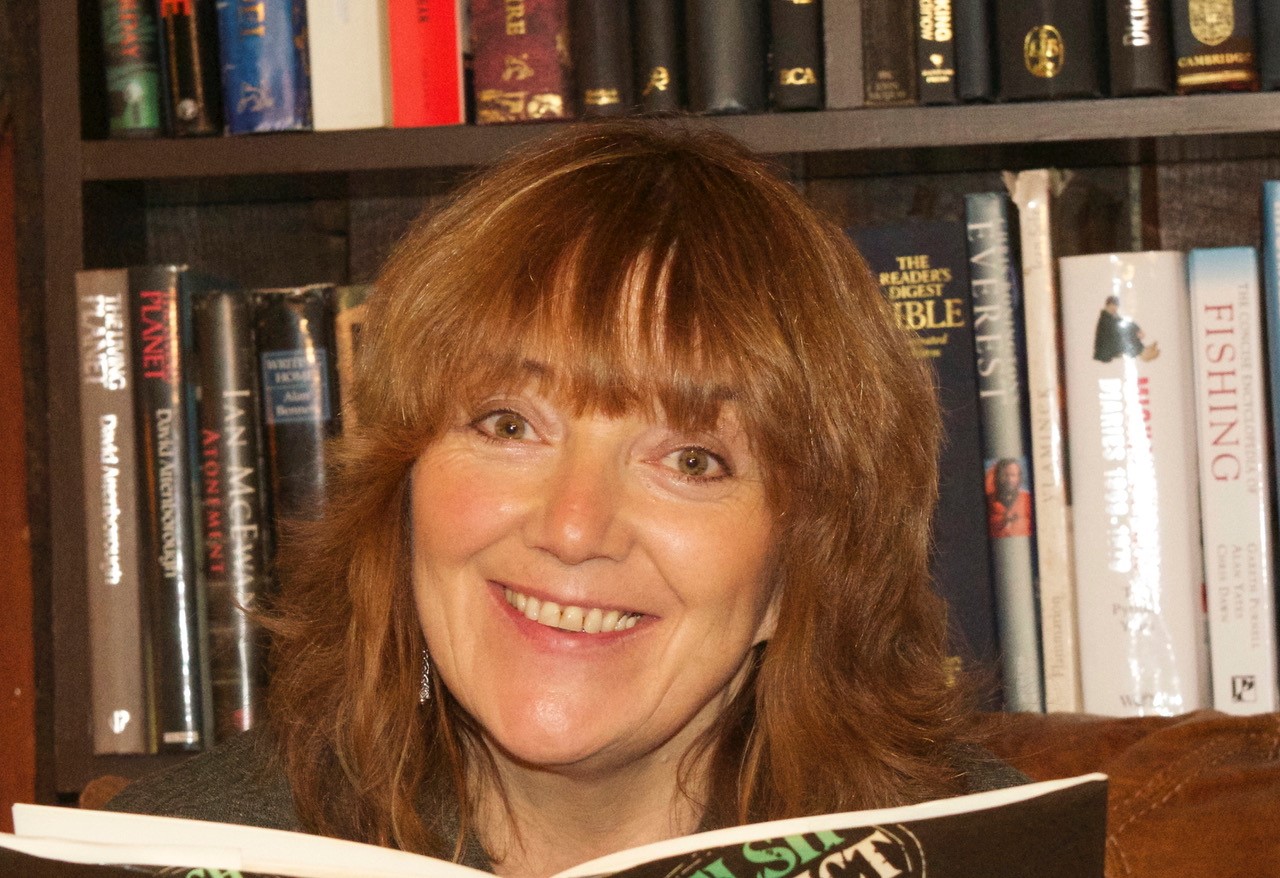 Bethan Gwanas is well known for her books for adults, teenagers and children, and her books for Welsh learners, the Blodwen Jones series. Since the creation of Blodwen, Bethan has trained to be a Welsh tutor and now she has written Yn Ei Gwsg for the Amdani series, she shares this story ...
I am an author, but in addition to trying to write books, I'm a Welsh tutor for adults. To be honest this was a matter of necessity; looking for another way to pay the bills. Other writers get a job writing scripts for Pobol y Cwm, but I'm not a soap person unfortunately. I'm more Game of Thrones person.
It is great getting to know other people, people who are often extremely interesting, and since I work so much on my own in front of a computer, the opportunity to socialise like this does me a world of good.
The best thing I did was 'Y Cymwhyster Cenedlaethol' (The National Qualification), which was a two year course. The worst part of the course was to have to give the tutors a short 10 minute lesson, and I was really nervous! I went through my lesson on the pattern 'Mae gen i' at such a ridiculous pace I sounded like the AK47 rifle!
One time we had a Greek lesson, which showed us how dreadfully difficult it is to learn and remember nothing more than four or five ways of saying 'Hello', 'How are you' and 'Very well, Thank you' in a wholly foreign language.  
I run two Welsh classes - one every Monday in Dolgellau (Foundation / Intermediate level) and one in the Harlech area every Tuesday. One set has been learning for a year and the other set at the higher level, and particularly able, who are very easy to teach.
But I have had some classes who were very, very difficult to teach, like the mothers and their small children in my first year. I had to take a whole load of toys and children's books with me every time and biscuits and stuff for making tea and orange/blackcurrant juice, and try to teach the mothers while Declan was trying to throttle poor little Maisie, and then try to calm the waters between the two mothers. I was very, very glad when those lessons came to an end!
One problem that arises is that tutoring becomes a bit of an obsession.  I cannot listen to Welsh songs now without thinking 'Ooh, I wonder if that would come in handy for teaching new vocabulary or 'mi ges i' or some such pattern?' But frequently the singing is too indistinct or the language too complicated. Think about this next time, right, you Welsh bands!
The biggest problem I have is being too apt to laugh. For example, I was teaching mothers parts of the body, and after learning 'pen' (head) one of them says 'Aha, so this must be pedwar pen (four head)' pointing to her forehead.
And of course, the difference between 'rhiw' (slope, hillside), 'rhyw' (sex), 'rhaw' (shovel, spade) and 'rhew' (frost) is good for a laugh every time.
I do not want too many classes because I'm not organised enough to keep more files and registers in order. Also, I have stories and novels to write - I'm an author the rest of the week. And the latest book is 'Yn ei Gwsg' (In his Sleep) - a novel for Foundation phase learners. My niece's boyfriend is a policeman, and I got help from him with the police stuff.
I hope learners enjoy it; it was fun to write it anyway!
This article is a summary. The article is available to read in full on parallel.cymru