Year of progress - Annual Report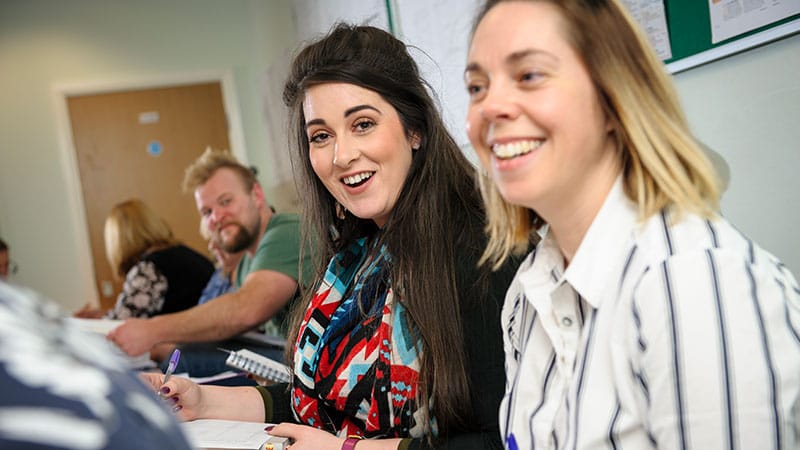 Year of progress outlined at National Centre for Learning Welsh conference
The National Centre for Learning Welsh welcomed tutors from across Wales to its national conference on Wednesday, 5 July as it marked its first operational year.
The National Centre took over responsibility for the Welsh for Adults education programme in August 2016 and launched its first annual report, outlining the year's progress, at the conference.
Over the past 12 months, the Welsh for Adults sector has undergone major changes, as the National Centre has implemented the recommendations of the Welsh Government's report Raising our Sights: a review of Welsh for Adults.
A national Welsh for Adults curriculum has been written for the first time; new courses have been developed and an Interactive Site created, which acts as one point of contact for learners: www.learnwelsh.cymru  
During the year, 'Cymraeg Gwaith/Work Welsh', a pioneering programme to support people to learn Welsh in the workplace, was introduced, thanks to additional investment from Welsh Government. 
A number of partnerships were also formed, including a brand new festival for Welsh learners called 'Ar Lafar', held in conjunction with Amgueddfa Cymru - National Museum Wales and The National Library of Wales.
In recent weeks, the National Centre has also welcomed the findings of a review by education inspectorate Estyn. 
According to the Review of the work of the National Centre for Learning Welsh, setting up a National Centre to streamline provision has proved successful. The National Centre has helped provide a clear strategic direction and made progress in bringing more consistency in approaches to curriculum development, data collection and assessment.
As well as reviewing the year's progress, the national conference, held in Cardiff, also saw eminent guest speakers address delegates, including Professor Michael McCarthy, Emeritus Professor of Applied Linguistics at the University of Nottingham.
Prof McCarthy discussed key concepts in spoken grammar, while fellow guest speaker, poet and author Ceri Wyn Jones, took a light-hearted look at bilingualism.
Alun Davies, Minister for Welsh language and Lifelong Learning, also spoke at the conference.
Alun Davies says:
"Welsh for Adults provision plays an important part in the Welsh Government's aim to reach a million Welsh speakers by 2050, and the strategic direction set by the National Centre has already improved consistency of provision across Wales.
"We look forward to continuing working with the National Centre and its providers to foster opportunities for learners to develop their Welsh."
Efa Gruffudd Jones, Chief Executive of the National Centre for Learning Welsh, adds:
"Over the past 12 months, we have introduced procedures to share best practice and have developed new policies which will help us raise standards.
"I'm grateful to all the tutors for their brilliant encouragement to learners and to the providers who have developed a comprehensive programme of training on the Centre's behalf.
"We look forward to building on these secure foundations to ensure individuals across Wales enjoy the best experiences when learning Welsh."
Ends