Q&A with Eleanor Harding, Assistant Curator with the National Trust in Wales
1. Where do you come from and what is your background?
I was brought up in London and lived there until I moved to North Wales in 2018.
2. How did you start working in Heritage?
At university, I studied history. I was particularly interested in the history of museums and collections. After I graduated, I worked at a university as a project manager. Then, with my project management experience and history research skills, I got a job as a heritage project co-ordinator at an Asian community centre. The project was to do with the history of people from the Indian subcontinent in the First World War.
3. What's the best thing about your work?
The chance to learn lots of new things all the time! Not only from books and archives, but also from enthusiastic and knowledgeable people.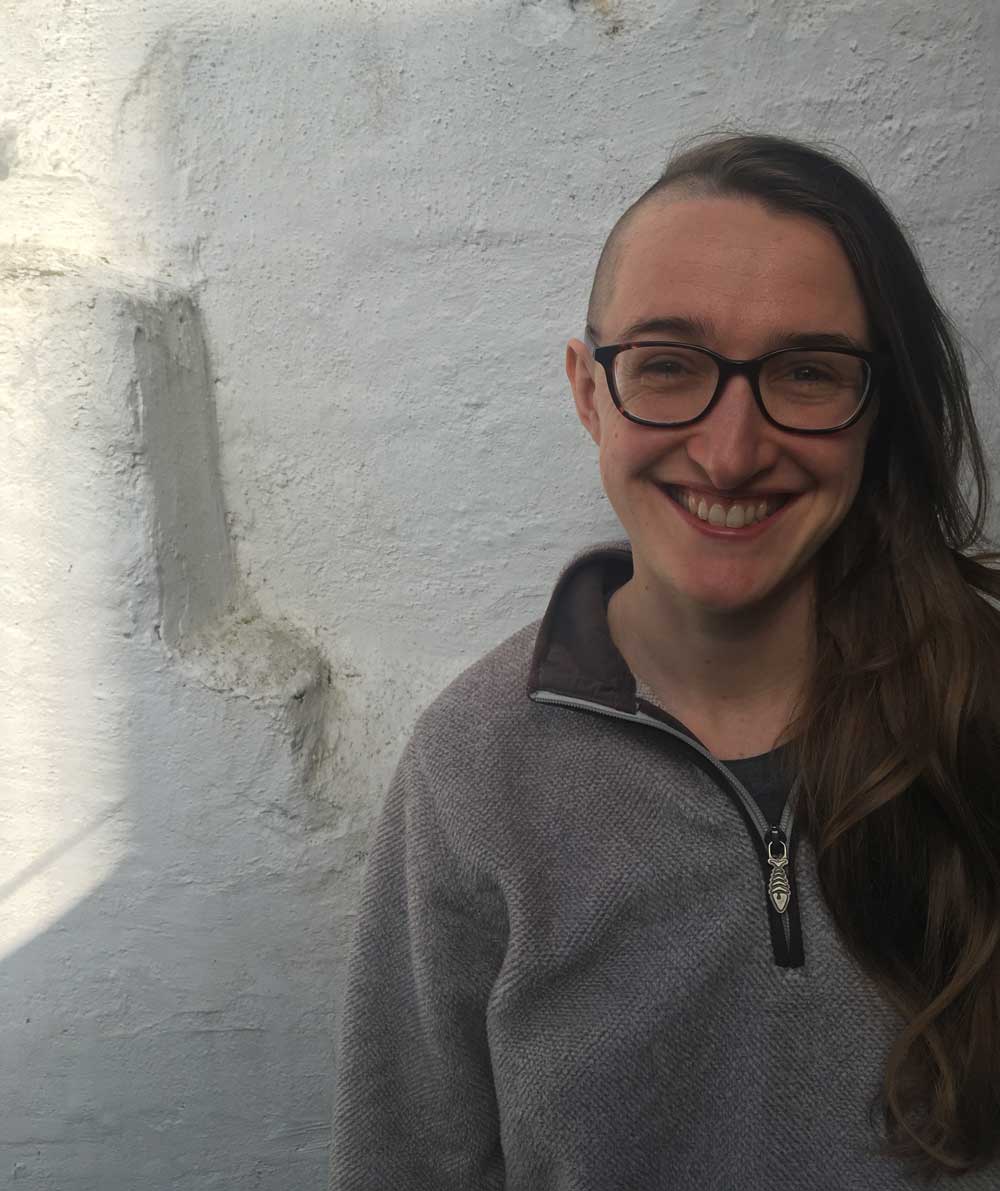 4. What's your favourite (National Trust) site and why?
That's an impossible question! One of the NT's fascinating sites is Tŷ Mawr Wybrnant, where Bishop William Morgan grew up in the sixteenth century. Today, the place feels isolated, but in its heyday it was on a drover's route that included various North Wales locations and so William Morgan would've heard many different Welsh dialects. I enjoy imagining the noise and hubbub that would've emanated from Tŷ Mawr.
5. Why did you want to learn Welsh?
I felt like I was missing out! There's so much Welsh language culture - I wanted to get involved e.g. a Welsh friend invited me to a Plygain (a Christmas Eve service) and I would never have gone if I didn't speak a little bit of the language. It was so fun - next time there's a Plygain, I want to sing and have confidence in my pronunciation!
6. How/where did you learn?
I was lucky enough to start learning at Nant Gwrtheyrn on an intensive course - 0 - 60! I went from being unable to pronounce the alphabet to learning simple sentences within a week. This year I did more intensive online courses with Learn Welsh Cardiff and Learn Welsh Swansea and I'm now attending a weekly class at Learn Welsh North West.
It was also important to talk to my colleagues and friends, who are very supportive. I'm learning a lot from them - speaking Welsh in the real world motivates me to continue learning.
7. When and where do you use your Welsh?
I try to use my Welsh as much as possible with people whose first language is Welsh. I've started speaking Welsh in work too - but at the moment, it's difficult to talk about complex subjects. I must keep practicing!
8. What do you like and dislike?
I don't like sitting in front of my computer when it's sunny outside! My favourite thing is going out and being in nature.
9. What do you enjoy doing in your spare time?
I like walking, cycling, mountain climbing and swimming in the lakes of Snowdonia. I'm very lucky to live here.
10. What's your favourite Welsh book?
I enjoyed reading a book for Welsh learners, 'Bywyd Blodwen Jones' - a very funny diary about a girl from Bethesda who's learning Welsh.
11. What's your favourite Welsh word?
I love saying 'ysbrydoledig' (inspirational) - it sounds lovely.
12. Do you have any advice for Welsh learners?
If you can, do an intensive course to get started. It will provide you with the foundation and confidence to continue learning independently.
13. Describe yourself in three words.
Full of curiosity!