New Learn Welsh course for tourism industry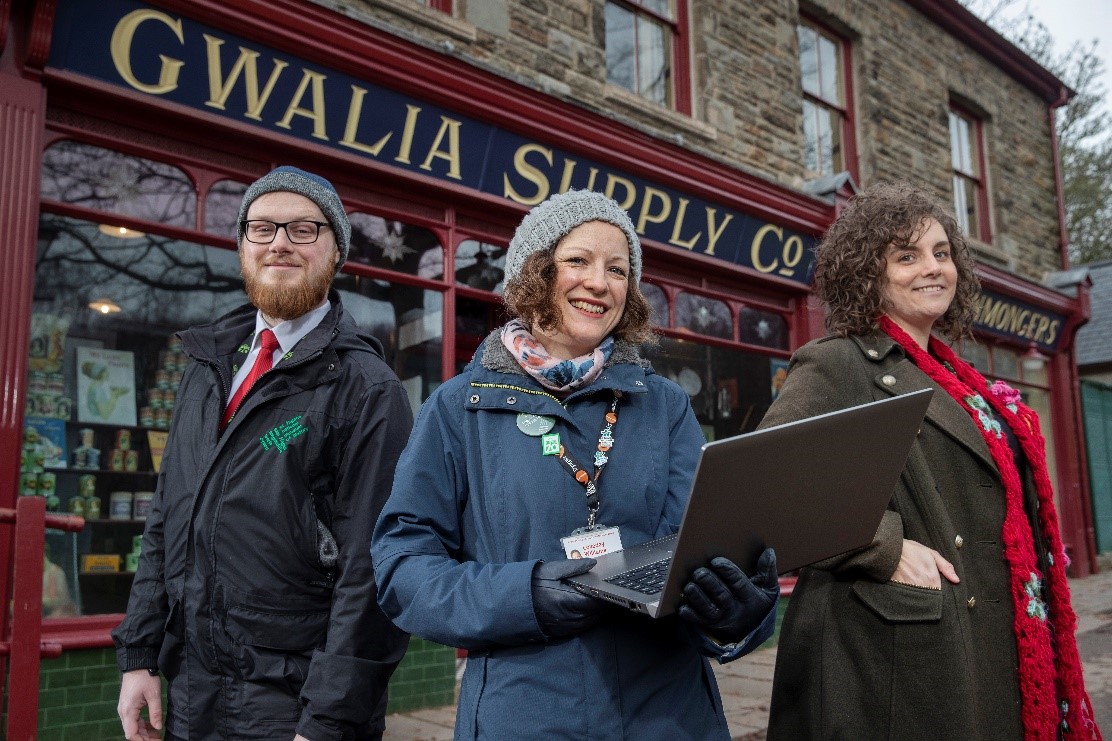 Workers in the tourism and leisure industry will be able to make greater use of their Welsh while at work as a result of a brand new online course which has been developed as part of the National Centre for Learning Welsh's 'Work Welsh' project.
The 10-hour 'Welcome: Tourism' course is available to all, free of charge, and introduces vocabulary, greetings and everyday phrases.
The Centre will work with Visit Wales and Welsh in Business Support Officers to promote the course to companies including cafes, hotels and tourist attractions. 
The course comprises 10 units, with a quiz at the end of each unit to revise what has been learnt.  There is an emphasis on pronunciation, with numerous exercises giving learners an opportunity to practise pronouncing Welsh place names.
The course also covers food and drink vocabulary, while one unit focuses on answering and transferring phone calls in Welsh.
At the end of the course, learners will receive a certificate and congratulatory package.  They will also receive information about opportunities to further their Welsh language studies, either by following more 'Work Welsh' courses or by enrolling on community courses, which are provided by the National Centre for Learning Welsh.
Stephanie Swift-Jones, a Shop Manager at St Fagans National History Museum, welcomes the new online course. 
''I have been working at St Fagans for nearly two years and I'm learning Welsh," she explains.  "This course will be a great way of learning vocabulary relevant to the role of welcoming visitors to the Museum.  It will also be an opportunity to practise and to gain confidence to speak more Welsh with customers.''
Manon Humphreys, Welsh Coordinator for Amgueddfa Cymru – National Museum Wales said:
''This new online course offers a convenient and flexible way of learning how to greet and welcome visitors in Welsh.  The Welsh language is an integral part of the unique welcome we can extend to tourists in Wales, and this course will undoubtedly be a valuable resource for learners at National Museum Wales.''
Efa Gruffudd Jones, Chief Executive of the National Centre for Learning Welsh added:
''We're pleased to be able to offer this flexible learning option which will enable workers within the Tourism and Leisure sector to extend their use of Welsh in their everyday work.  This is the latest in a series of online courses which have been introduced as part of the 'Work Welsh' project in order to meet the demand for tailored Learn Welsh provision for different sectors.''
Photo description
From left to right, pictured in front of the iconic Gwalia Stores at St Fagans National History Museum, Cardiff, are museum staff members Lloyd Vaterlaws, Loveday Williams and Stephanie Swift-Jones.  All three are learning Welsh and are keen to try out the new, free online Welsh course for the tourism sector.