Elinor - one of the stars of the Learn Welsh recruitment campaign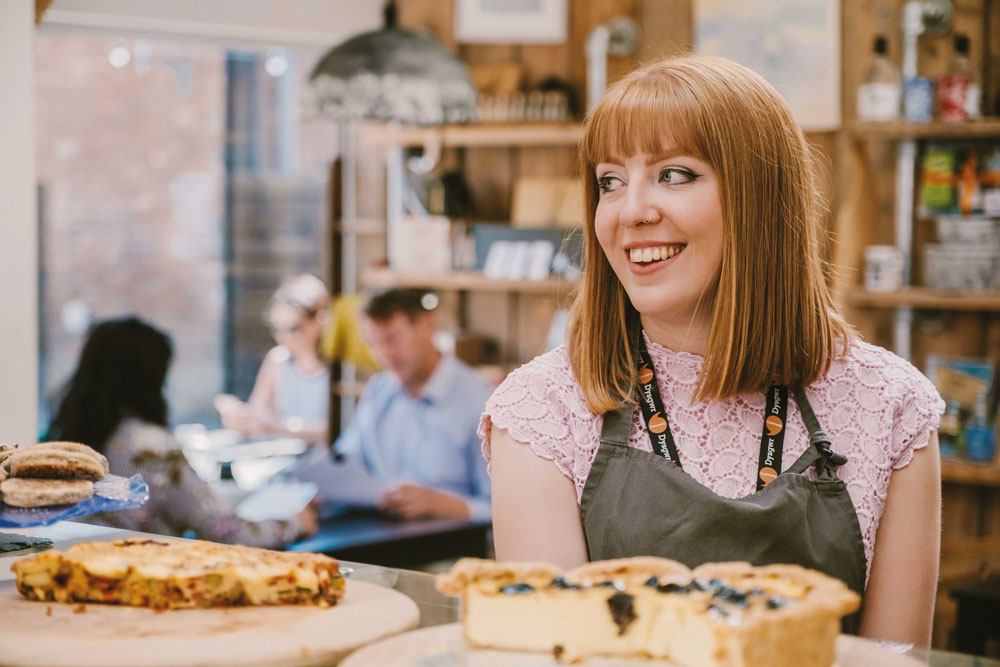 Elinor Parsons, who's following a Performance course with University of Wales Trinity Saint David, is one of the stars of the Centre's latest recruitment campaign.  Watch Elinor's advertisement here.
Tell us a little about your background.
I'm originally from St Athan, which isn't too far from Barry in the Vale of Glamorgan.  My parents are from Wales.
Why did you want to learn Welsh?
To be honest, my parents decided I was to learn Welsh when I was little, and so I went to a Welsh-medium school.  I'm so glad about their decision because I LOVE speaking the language!
How/where did you learn?
I learnt Welsh at Ysgol Gynradd Iolo Morganwg Welsh-medium primary in Cowbridge, but I then went on to Cowbridge Comprehensive School (an English-medium school) and so I lost some of my Welsh.  Despite this, the Welsh teachers at school were very supportive and they encouraged me to keep up my language skills. 
When and where do you use your Welsh?
When I was little I used my Welsh in school, Eisteddfodau and with my sister.  I didn't think many people spoke the language!  Talk about naive! Since growing up, I've had the brilliant experience of winning a place on the BA Performance course with University of Wales Trinity Saint David in Cardiff.  Now I use the Welsh language every day!  Many of my friends on the course are from different parts of Wales and so I'm now pleased to say I understand the language of the Gogs (North Walians)!  
What are your favourite and worst things?
My favourite thing about speaking Welsh is communciating with other people in the language of our country.  Also, I sing in a band with my friend, Mari Mathias, and if I didn't speak the language, I would have missed out!  I've found a lot more opportunities are open to me because I speak the language.  For example, making friends, education and memorable jobs.
Who has inspired you in your life?
Recently, Eve Myles has inspired me as she learned Welsh for the drama series Un Bore Mercher (Keeping Faith), and if she could do that in a short space of time, then anyone can!  Also, I'm still learning every day and so I love watching programmes like Un Bore Mercher to help improve my Welsh.
What do you enjoy doing in your spare time?
I enjoy making S4C's online 'Hansh' videos on different themes and like injecting a bit of comedy into them.  I also enjoy singing and sing backing vocals for Mari Mathias.
What's your favourite Welsh book?
'Perygl yn Sbaen' by Bob Eynon because it's a book for learners and on the front cover there's an image of a bottle of wine and money, and so I was drawn to this book!
What's your favourite Welsh word?
Dibynadwy (dependable).
Do you have any advice for Welsh learners?                      
Practise the language with everyone you can! In the shops, use 'diolch' and 'croeso' and it will start to get easier!  Don't feel too shy to speak the language.  It's beautiful and deserves more people to speak it.
Describe yourself in three words
Carefree, determined and BONKERS!