Enjoying at Glan-llyn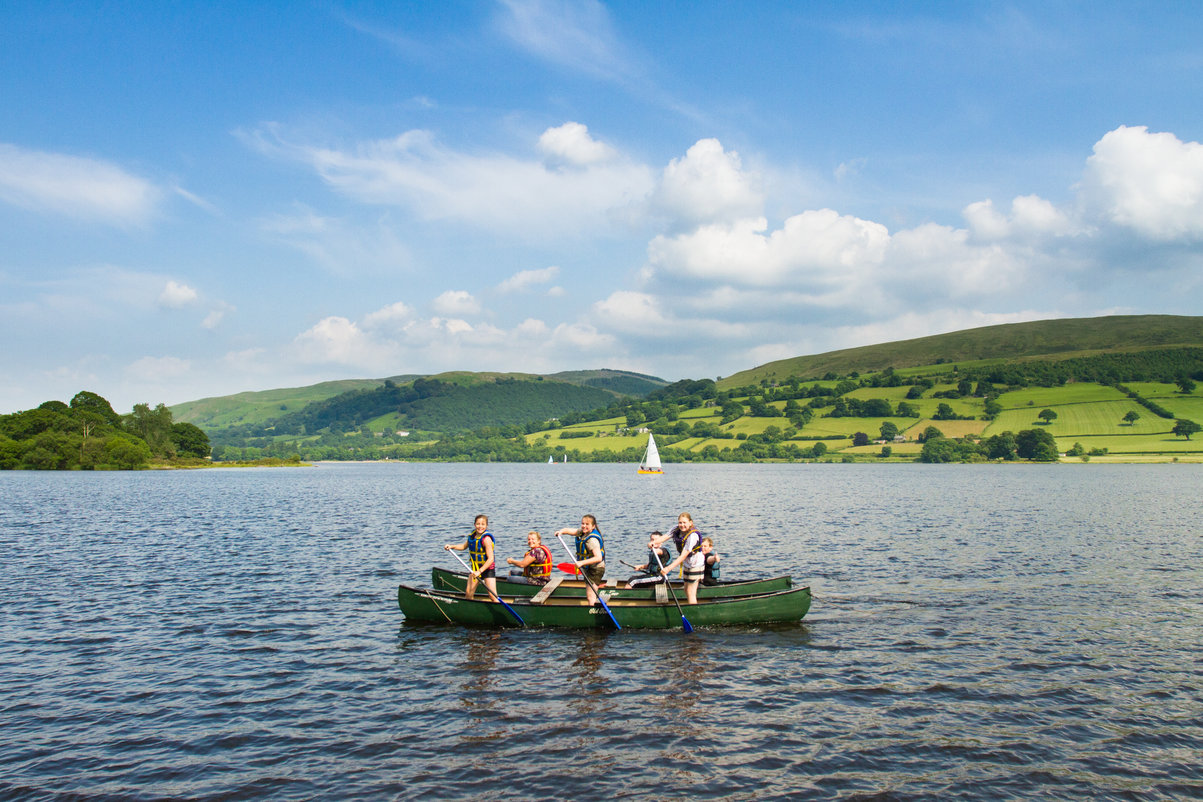 Recently, a Learn Welsh weekend was held at the Urdd residential centre at Glan-llyn near Bala.  Learners enjoyed team-building sessions, Welsh lessons, a visit to the local pub in Llanuwchllyn and a music gig with the band, 'Bwncath'.
Three of the young people who attended the course were Kat Grzegorzek, Ciara Killick and Silvia Cojocaru.  We caught up with them to hear about their language journey.
Helo!  Where do you come from originally?
Ciara: I was brought up in Cardiff, but have lived in Scotland for 10 years after finishing school. My mother's family is from Ireland, and she and her family speak Irish.
Kat: I'm originally from the south of England, near London but have lived in Mold since 2018.
Silvia: I'm originally from Romania. I came to Britain in 2017 and now live in Radnorshire.
Why did you start learning Welsh?
Ciara: I wanted to come back to Wales to live and want to learn Welsh to have a sense of belonging.
Kat: I started learning Welsh because my partner and his family speak Welsh.
Silvia: I wanted to learn Welsh, and my employers, Radnorshire Wildlife Trust, were also supportive.
How was your first lesson?!
Ciara: I also started learning during lockdown. I wasn't sure what to expect and it was very different to the Welsh lessons we had at school!  Everyone was so helpful and I had so much fun.
Kat: I was really nervous, but by the end of the lesson, I'd had a lot of fun and was delighted. It's great to be back having face-to-face lessons after lockdown, and to enjoy an informal chat over a cuppa.
Silvia: I was nervous, especially because I joined a class mid-term. I had no idea what to expect. I was pleased that the structure of the Welsh language was similar to the Romanian language, and that helped. The tutor was kind and very good too.
Did you enjoy the course at Glan-llyn?
Ciara: One of the most amazing things for me was finding by chance a leaflet about Fron Goch war camp at the Awen Meirion book shop in Bala. My great Seanathair (grandfather in Irish) was imprisoned there in 1916 during the Easter Rising.  I had heard stories about him being taken off in a cattle ship to Holyhead from Ireland, but knew nothing more of the history. It was special to be in the same place he had spent time in, all these generations later. 
Kat: I really enjoyed everything, especially the Bwcath gig and I loved chatting with the locals in the pub. It was a wonderful experience being immersed in the language for a weekend, while having fun with people who were on the same learning level.
Silvia: Everyone's Welsh was really good and my head was spinning with all the new words I'd learned by the end of the weekend!  The highlight for me was Bwncath on the Friday evening.
What's the best thing about learning Welsh?
Ciara: For me, I feel like I'm scratching the surface of a new world that I knew nothing about. I have no roots in Wales but learning Welsh makes me feel like I belong.
I have now been introduced to Welsh music and have met people I would never have encountered otherwise. I'm really looking forward to going to the National Eisteddfod over the summer to enjoy some more brilliant Welsh music.
Kat: The best thing for me is meeting new people, being able to speak a new language and also the fact I can now speak Welsh with my partner and family.
Silvia: What I'm looking forward to the most is being able to hold a conversation in Welsh without having to think and translate every word before speaking!