Four women come out on top in the Basil Davies Memorial Trophy this year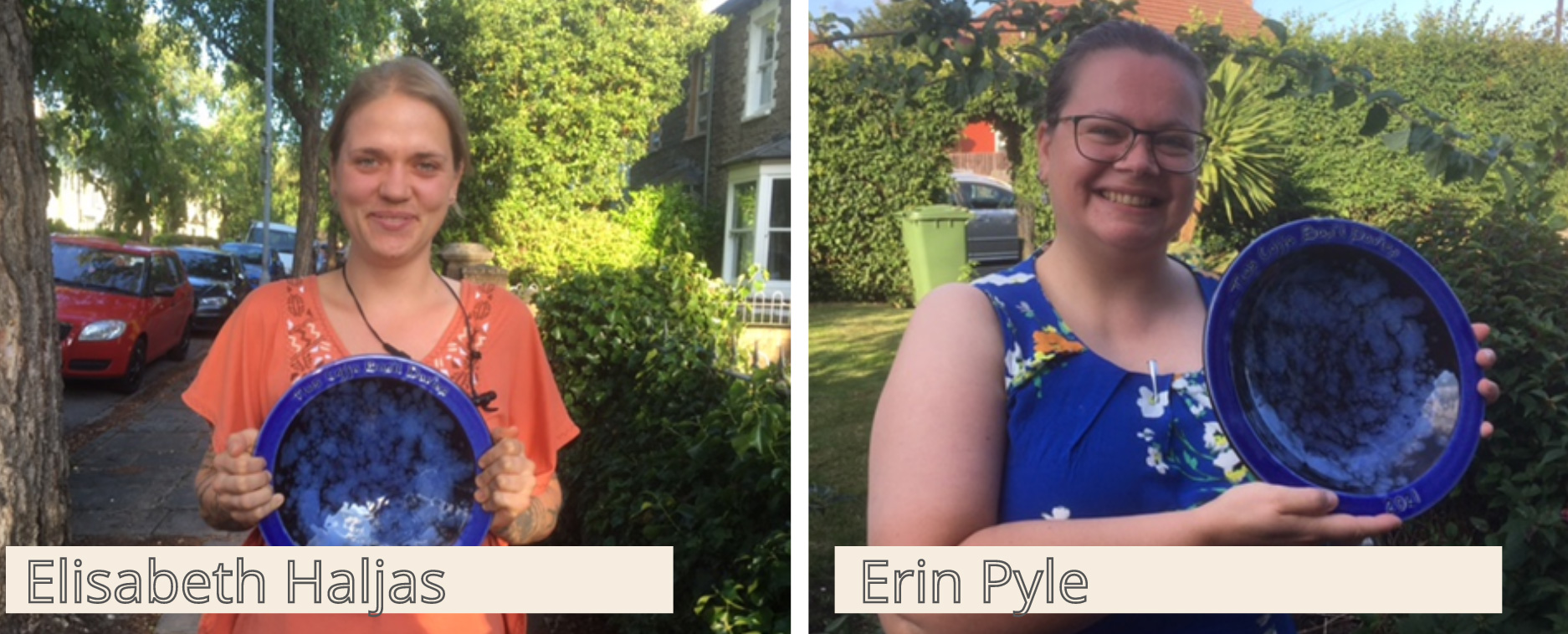 The Basil Davies Memorial Trophy, awarded by WJEC and the National Centre for Learning Welsh to acknowledge candidates who achieved the highest marks in their Welsh exams, has been presented to four women this year.
Three were students with Learn Welsh Cardiff.  Lizzie Hobbs scooped the award at Foundation level, Erin Pyle at Intermediate level and Elisabeth Haljas at Advanced level.  The fourth recipient of the trophy was Stephanie Ellis-Williams, who is studying with Learn Cymraeg North West, and she also scooped the award at Intermediate level.
The trophy is given in memory of the late Basil Davies.  Back in the 70s, Basil Davies was teaching an intensive adult course in the Barry area, and one of his main aims on that course was to try and prove that it is possible for people of all backgrounds to learn Welsh.  He did so largely due to his infectious ability, dedication and enthusiasm.
He then went on to become the Principal Lecturer in Welsh at the University of Glamorgan, chief examiner of 'Defnyddio'r Gymraeg' and chair of the WJEC 'Welsh for Adults' working group.
On receiving the trophy one of the winners, Stephanie Ellis-Williams, said;  "I'm originally from France and I arrived in Wales in 1995.  I want to learn Welsh because I think it's very important to try to understand the language and culture of the country in which you live.
"The best thing about learning Welsh is meeting people with the same interest as me, but live very  different lives.  The award is very special because it recognizes effort, but also I see it as a thank you for learning to speak Welsh.  Fair play to you in Wales, you know how to celebrate achievement and how to make sure people from abroad feel welcomed!"
The other winners were Elisabeth Haljas, who is originally from Estonia and moved to the United Kingdom in 2018 to study as a dietician (see Elisabeth's story here); Lizzie Hobbs, originally from Bangor who joined Learning Welsh Cardiff in January 2021 to help her career and Erin Pyle, originally from Devon in the south west of England, who says that learning Welsh has opened the door to all the rich Welsh culture in Wales.
Helen Prosser, Director of Teaching and Learning at the National Centre for Learning Welsh added;  "I think Basil Davies would have been extremely proud of the four winners this year.  Their backgrounds are very different - one from France, one from Estonia, one from England and one from Wales - but all four have been equally welcomed in our Welsh learning lessons and given the same opportunities.
"Basil always understood the importance of diversity and giving everyone a warm welcome - whatever their background.  This is just as true for us today, and we are extremely proud of the diversity of people who venture with us on the journey to learn Welsh."