From Cambridge to Carmarthenshire: Welsh education attracts family to West Wales.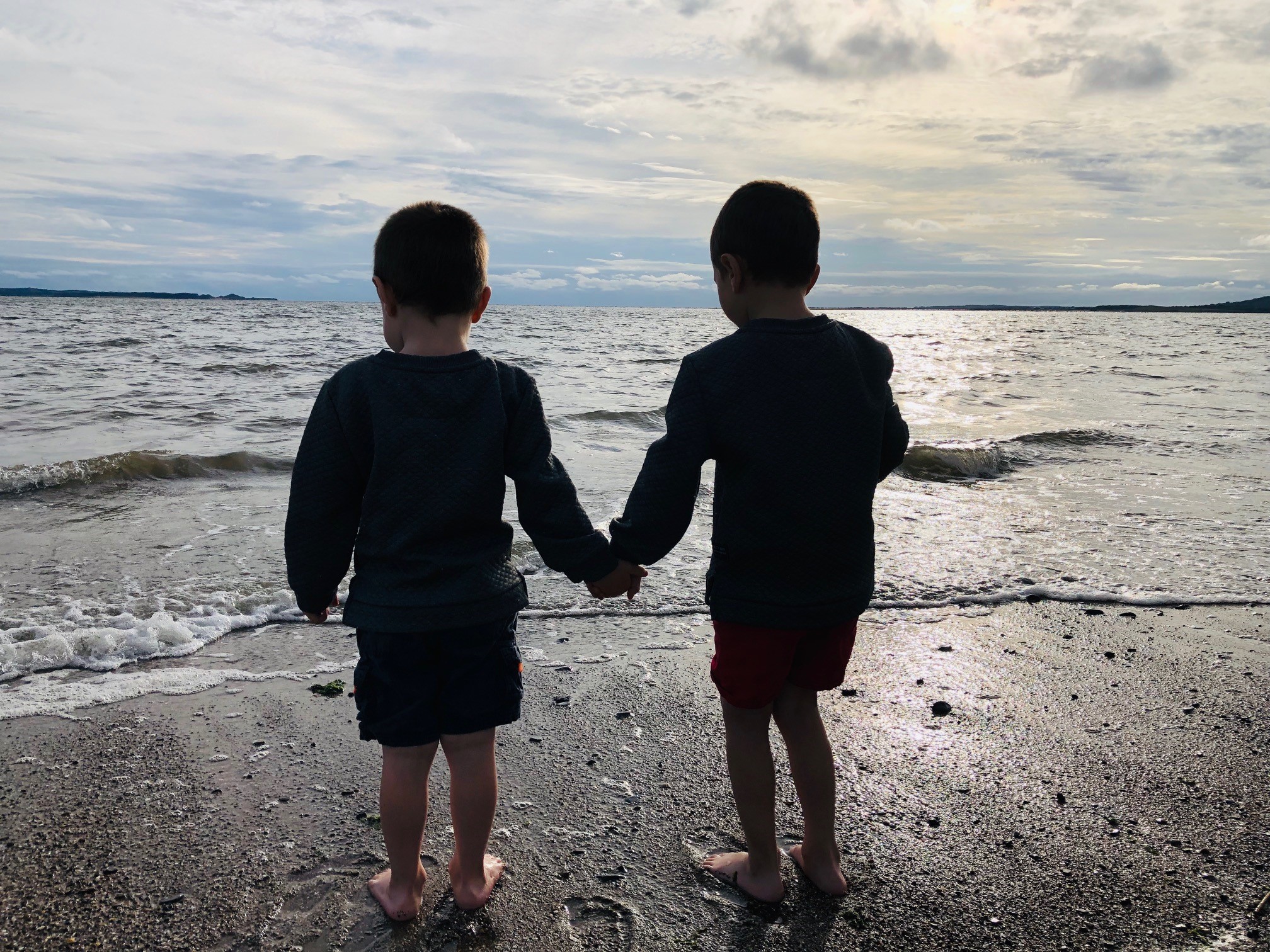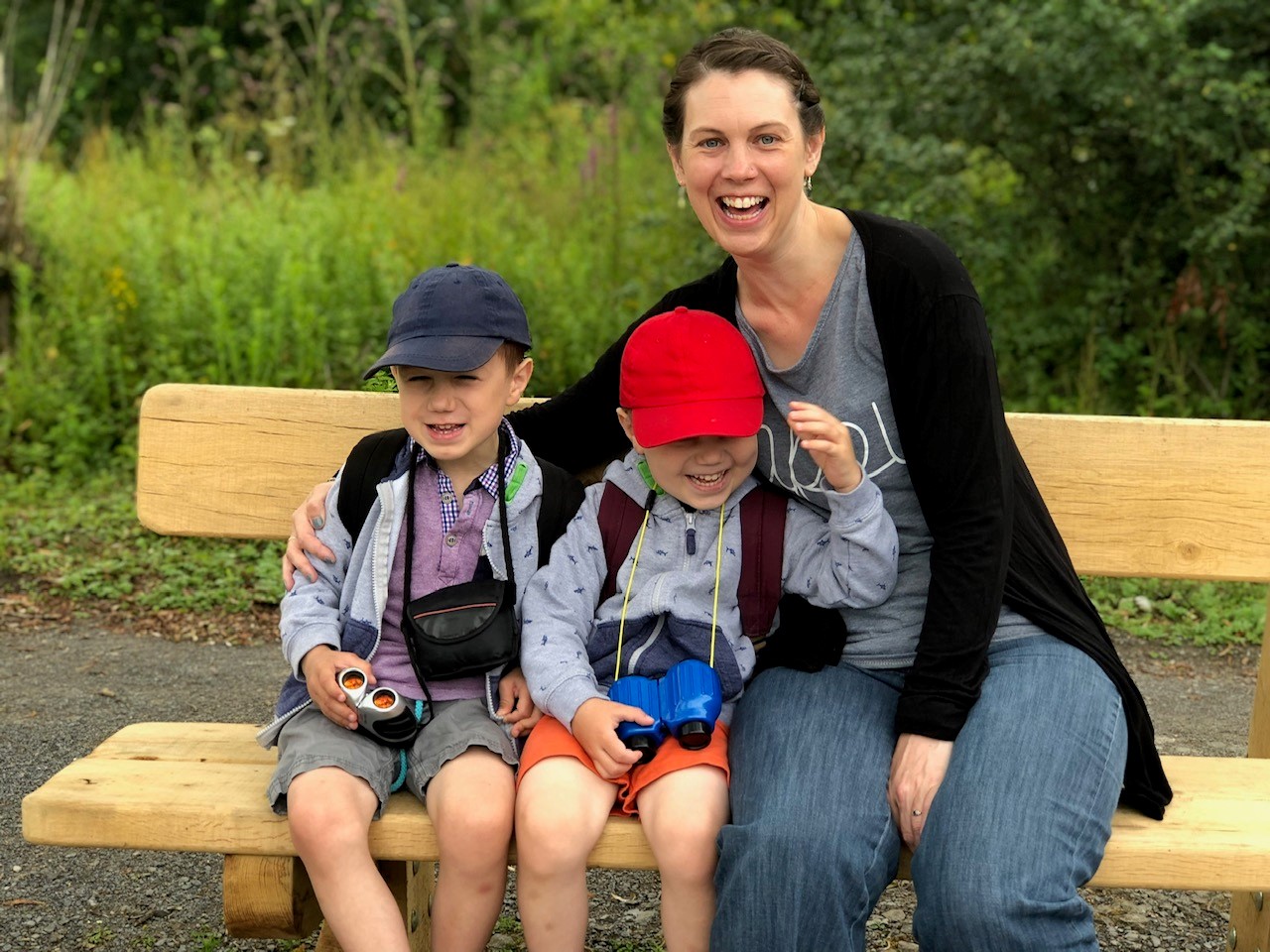 Hayley Raine-Diplock, and her husband, Alan, decided to move with their young family from Cambridgeshire, to the Llanelli area, Carmarthenshire, in order to give their children a bilingual education.
Hayley now learns Welsh with Learn Welsh Carmarthenshire, which is run by Carmarthenshire County Council on behalf of the National Centre for Learning Welsh, while her two sons, age six and four, are enthusiastic pupils at a Welsh-medium primary school.
"Before moving to Wales, I had read a lot about Welsh-medium education, and how children benefit from being bilingual," explains Hayley.
"It's easier for those who speak two languages ​​to go on to learn other languages. This opens up all kinds of doors for them. It was very important to us that we were able to give our children the best possible opportunity as they started their education," she adds.
"We also knew about the Welsh Government's plan to achieve a million Welsh speakers by 2050, and we made the decision - we had to move to Wales!"
Hayley, who runs her own sewing business from home, her husband Alan, and their two  sons, moved from Ely near Cambridge to live in West Wales in 2016. Both Hayley and Alan have Welsh roots, with Hayley's grandmother on her mother's side, a Welsh speaker.
"Gran left the Rhondda Valleys when she was young, and my mum was born in England," says Hayley. "However, mum remembers her mum singing songs to her in Welsh when she was young. One of her favorites was 'Cân y Sipsi' (' Gypsy Song') and I now enjoy being able to sing Welsh songs with my children."
Hayley and her husband had visited Wales many times before deciding they wanted to settle here. They enjoyed visiting Llandovery, Llandeilo and Kidwelly and fell in love with the area. In 2016 the decision was made to move to the area, and by September 2018, Hayley had enrolled on an Entry level beginners' course with Learn Welsh Carmarthenshire.
Hayley now feels part of the local community, enjoys the children's Welsh performances at their  school, and uses Welsh daily with staff and teachers.
"Both children, especially our six-year-old, are delighted that mum is learning Welsh too, and they help me speak Welsh every day. Life is very busy with a young family, but I make time topractice with the Duolingo app on my phone, even if I only manage to do five minutes a day. I also make an effort to ask the children questions in Welsh. Reading a Welsh story with them before bedtime gives me great pleasure."
Over the summer months, Hayley and her Learn Welsh classmates have  met regularly to practise speaking Welsh and to socialise.
According to Hayley, "It's great to be part of a class full of enthusiastic and kind people who are willing to help each other. If one of us is struggling with Welsh mutations or something else, there is plenty of help available.
"My advice to anyone thinking about learning Welsh is to go for it!
Hayley has now completed a year of Welsh lessons and is looking forward to starting an Entry 2 course in Llanelli.
To find a course, or for opportunities to practise your Welsh, visit learnwelsh.cymru or try our free online courses.