South African "citizen of the world" who's learning Welsh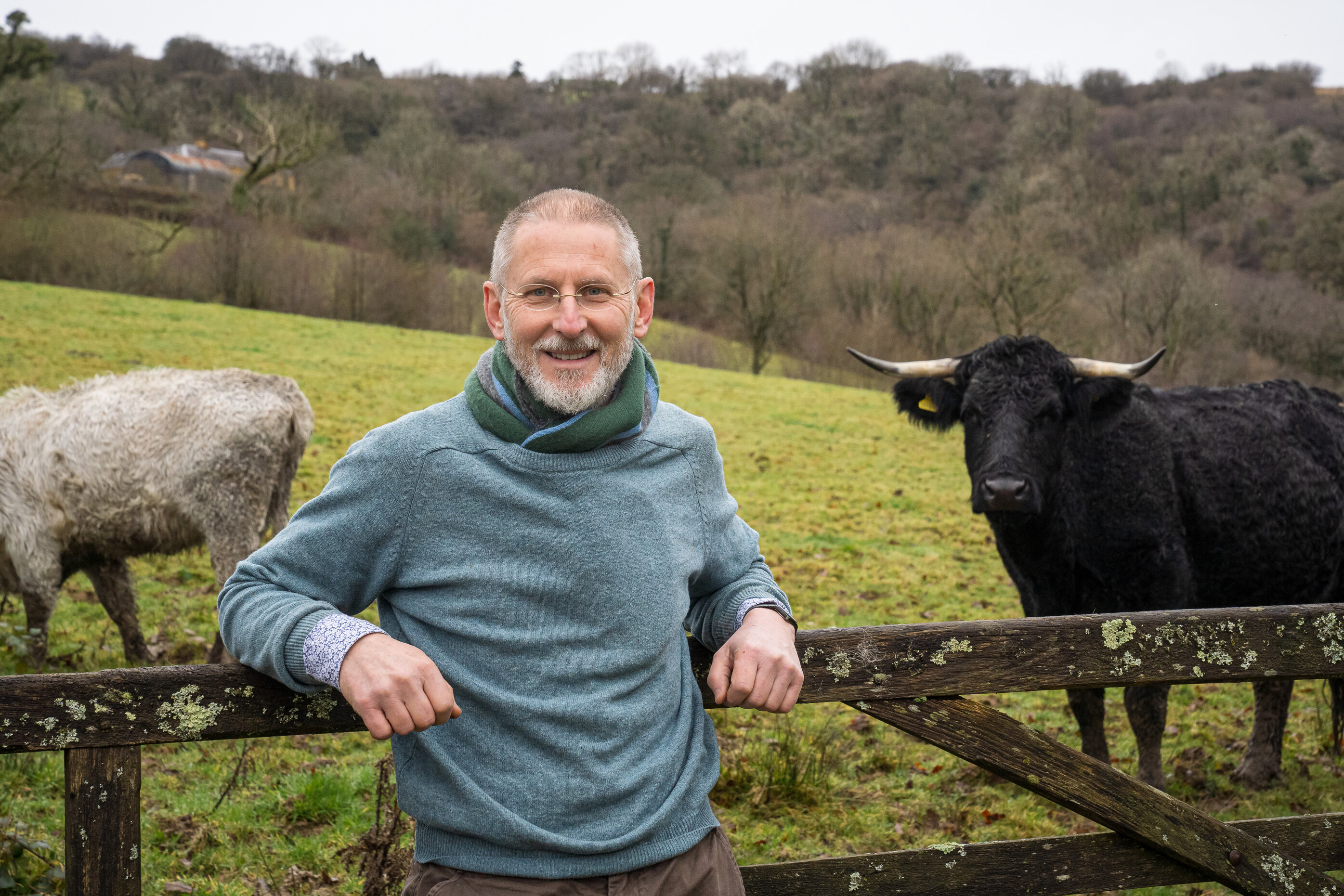 Hilton Marlton's Learn Welsh story
As one of the growing number of Welsh learners who are following online and virtual classroom courses supported by the National Centre for Learning Welsh, Hilton Marlton's story is one of the most dramatic.
In 1986, aged 22, Hilton fled before being conscripted to the South African army in protest against the country's since-abolished apartheid regime. It was the start of a path that eventually led him to settling in rural Carmarthenshire and running his own building restoration and design business.
"In those days in South Africa, every young white male was conscripted into the army. But I was so appalled by my country's crimes against humanity, I made the decision to jump the draft," recalls Hilton, originally from Natal.
"I was due to be sent on a training course for officers but, instead, I got on a plane to the UK and sought political asylum here. If I'd stayed in South Africa, I'd have faced six years in gaol."
Now, 34 years later, and after many sojourn around Europe and a period as a professional opera singer, Hilton is living in Llanfynydd near Llandeilo where in addition to his design business, he grazes 14 rare Dinefwr Parc Wen cattle for conservation purposes.
"These animals are the oldest cattle in the British Isles and are mentioned in the laws of Hywel Dda," says Hilton, 57, who displays an extensive knowledge of Welsh history, culture and places. 
"I come from a farming background in South Africa and I've always fantasised about having a farm of my own," he adds. "So now I have my own 100 acres of land to work on."
Hilton, who describes himself as a "citizen of the world", has previously lived in Mid Wales and has travelled extensively around the country.
His adopted homeland is, in part, down to the fact that he has family connections in Pembrokeshire and Swansea although most of his family still live in South Africa.
He decided to start learning Welsh as a mark of respect for his adopted country. "I think it's very important to be absorbed into the culture you live in," he explains.  
He's currently two months into a foundation course run by Learn Welsh Carmarthenshire/Dysgu Cymraeg Sir Gâr, under the auspices of the National Centre for Learning Welsh. As with others who are following the increasingly popular virtual classroom courses, he is finding the experience to be very rewarding.
"We have a fantastic teacher called Nigel Rees," he says. "What's also interesting is that my virtual classmates come from a wide range of places, not just in Wales. For example, there are people from Cornwall and Birmingham on the course."
If Hilton's backstory isn't already interesting enough, it's intriguing to learn that he is also a trained opera singer. "I was 28 when I became a permanent UK resident and then won bursaries to study at the Guildhall School of Music and Drama," he explains.
A lyric tenor, Hilton's career started out in the world-renowned Glyndebourne Chorus where he went on to sing main roles. He also worked at the German State Opera in Berlin, Scottish Opera, Channel 4 and Theatre Malmö in Sweden, amongst others. "It was a fantastic experience," he recalls.
Three decades on, Hilton is enjoying his life and work in the heart of rural west Wales and playing his part in giving voice to the Welsh language.
Ends