Launch of Ar Lafar Welsh learners' festival
Pirate Barti Ddu and artist Kyffin Williams
inspire Welsh learners' festival
An exhibition about Welsh pirate, Barti Ddu, and painting workshops inspired by the work of the late artist Kyffin Williams are among the highlights of Welsh learners' festival, 'Ar Lafar', (the Welsh for 'spoken') which will be held on 21 April.
The free, one-day festival, which takes place for the second time this year, is a partnership between Amgueddfa Cymru - National Museum Wales, the National Library of Wales and the National Centre for Learning Welsh.
The festival will be held at the National Waterfront Museum, Swansea, St Fagans, Welsh History Museum, Cardiff, the National Slate Museum, Llanberis and the National Library in Aberystwyth.
The pirates' exhibition will be at the National Waterfront Museum, with a chance for visitors to learn more about the Caribbean adventures of Barti Ddu, Captain Henry Morgan and others.  A new Kyffin Williams exhibition is one of the main attractions at the National Library.  Visitors will be able to try their hand at painting in the late artist's distinctive style during special workshops held on the day.
Art sessions will also be available at the National Slate Museum, as well as behind-the-scenes tours.  At St Fagan's, a new resource for learners, also known as 'Ar Lafar', will be introduced for the first time at the festival.
To coincide with the festival, the National Centre has also announced it will introduce a new, free online course for employees in the leisure and tourism industry. The 10-hour course is part of the successful 'Work Welsh' scheme, which has already provided training for more than 4,000 workers across Wales, and will be available later in the spring.
"We're delighted that 'Ar Lafar' is taking place again in 2018, after its successful inaugural year, with even more activities and interesting sessions for learners and their families. We are also delighted to continue the partnership with the National Museum and National Library.The festival is also an opportunity for us to highlight the range of Welsh language courses available, at all levels, in all parts of Wales, including the new online course for the leisure and tourism industry."

Efa Gruffudd Jones, Chief Executive of the National Centre for Learning Welsh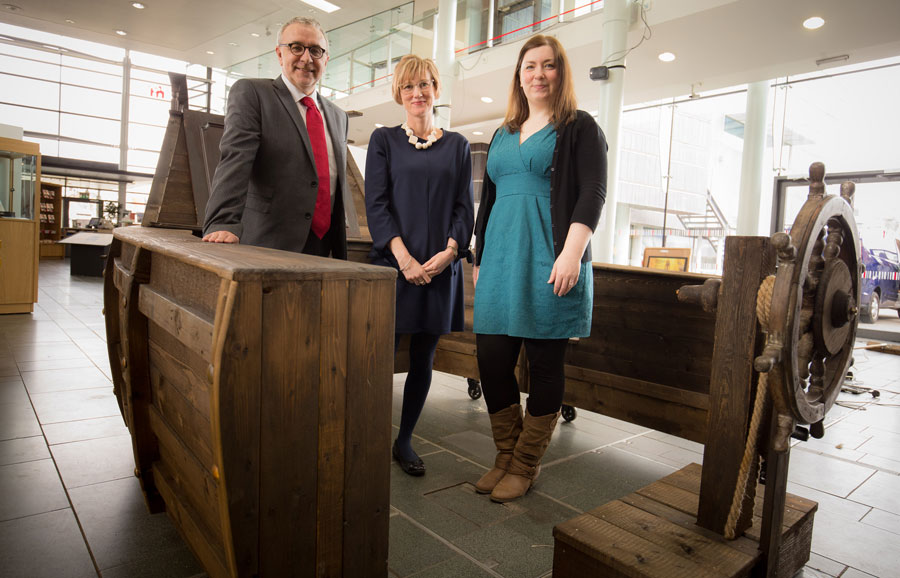 "We're delighted to be able to welcome learners and their families to our sites. Amgueddfa Cymru - National Museum Wales is a shop window for our country's rich heritage and history and a great backdrop for people of all ages to learn Welsh and learn about Welsh culture. Everyone will be warmly welcomed.

Nia Williams, Director of Learning and Engagement at National Museum Wales
"It's a great pleasure to welcome Ar Lafar back to the National Library and we're really excited this year to offer new experiences to festival visitors. As an organisation, we're always eager to encourage and support Welsh speakers, be they fluent or learners. We very much hope events such as this will give learners the confidence to use Welsh comfortably in public places such as the Library, regardless of their ability."

Linda Tomos, Chief Executive and Librarian, National Library of Wales