Learn more about actress Suzanne Packer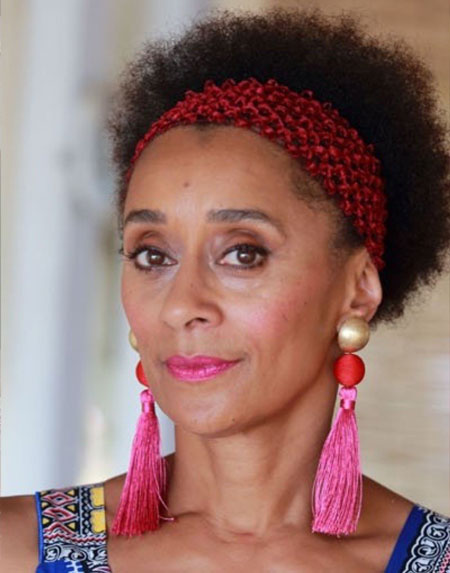 Suzanne Packer is an actress.  She's best known for playing the role of Tess Bateman in Casualty between 2003 and 2015.  She lives in Cardiff and has been learning Welsh since 2003.  Let's learn a little more about her.
Where do you come from and what's your background?
I come from Cardiff.  My parents come from Jamaica but they moved to Cardiff in 1959.
Why did you want to learn Welsh?
I want to work through the medium of Welsh.  My son attended a Welsh language school for a while so I want to support and practise speaking Welsh with him.
How/where did you learn?
At the moment, I'm learning with an excellent tutor called Mari Jones with Learn Welsh The Vale.  I took part in Cariad@Iaith on S4C and the Big Welsh Challenge programmes for the BBC.
When and where do you use your Welsh?
I try to speak Welsh to anyone I know who speaks the language.
Your likes and dislikes?
My favourite thing is being able to follow the dialogue when watching Pobol y Cwm.  My least favourite thing is feeling rushed when speaking Welsh with people who think I speak too slowly.
What do you enjoy doing in your leisure time?
Reading and watching television.
What's your favorite Welsh book?
'Sgŵp', a humorous and light novel for learners by Lois Arnold.  There's useful vocabulary on each page but unfortunately, I don't have enough time to read Welsh books.
What is your favourite Welsh word?
Bendigedig. (Fantastic)
Describe yourself in three words
Hopeful, loyal, kind.