Listening to Welsh music helps when learning the language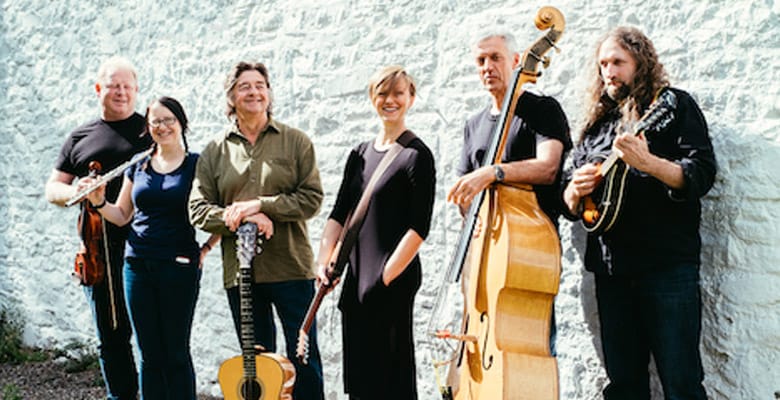 With Dydd Miwsig Cymru – a celebration of Welsh-language music – taking place this Friday, 10 February, the National Centre for Learning Welsh has been finding out how listening to Welsh music can help people to learn the language. This is Gregg Lynn's story:
Gregg Lynn
Originally from Ebbw Vale, Gregg has learnt Welsh fluently. He is a successful musician and now lives near Llangrannog, Ceredigion.
Why learn Welsh?
I went to Keele University in the 1960s where I met a lot of Welsh speakers at the rugby club and so on, and they were always singing Welsh songs. I decided to learn the language by reading books on my own, but found that was a bit difficult.
After working for three years in England and missing home – feeling 'hiraeth' – I decided to go and live in Cardiff with Annie, my wife, and that was the beginning of my journey to learn the language. Initially we were attending a Welsh lesson once a week, and then we did an intensive course every night for three months.
How did music help you learn Welsh?
When we started to learn Welsh in the early 1970s, it was a very exciting time for the Welsh music scene. I loved all the Edward H Dafis records, and my wife and I used to sing the songs over and over. As we were listening to the songs, we used to look in the dictionary, so we were learning new vocabulary straight away.
I think that music is a great way to learn the language – it's easier to learn words from poetry (and to remember the mutations too!). Welsh groups such as Mynediad am Ddim, Injaroc, Endaf Emlyn, Plethyn and many more were a great influence on me as well.
Music has been a big part of my life. I joined the Welsh group 'Shwn' in the 1970s, and by the 1980s I had formed the band 'Yr Hwntws' to concentrate on recording folk songs from South Wales.
How has Welsh music and learning the language changed your life?
Annie and I have enjoyed learning the language, and have been able to pass the language on to the next generation. We were able to sing Welsh nursery rhymes and enjoy the popular children's songs 'Cwm Rhyd y Rhosyn' with our two daughters. Today our granddaughter, Awen, aged 5, loves the Welsh children's programmes, Cyw and Dona Direidi and knows all the song. In 2010 when the National Eisteddfod was held in Ebbw Vale, 'Yr Hwntws' performed on the maes almost every day. 'Yr Hwntws' also enjoyed singing at the National Eisteddfod in Abergavenny in 2016, and I was able to share the stage with my daughter, Nia Lynn.
What is your advice for people who are learning Welsh at the moment?
Persevering is important, even if you make mistakes. And the other thing is to enjoy Welsh music. Now, we've retired to Ceredigion, and understanding the West Wales dialect is another challenge! I sing with a local group, Bois y Gilfach and I enjoy listening to a wide range of great artists in Welsh such as Sorela, Al Lewis and many more.
For more information about learning Welsh go to learnwelsh.cymru