Liz learns Welsh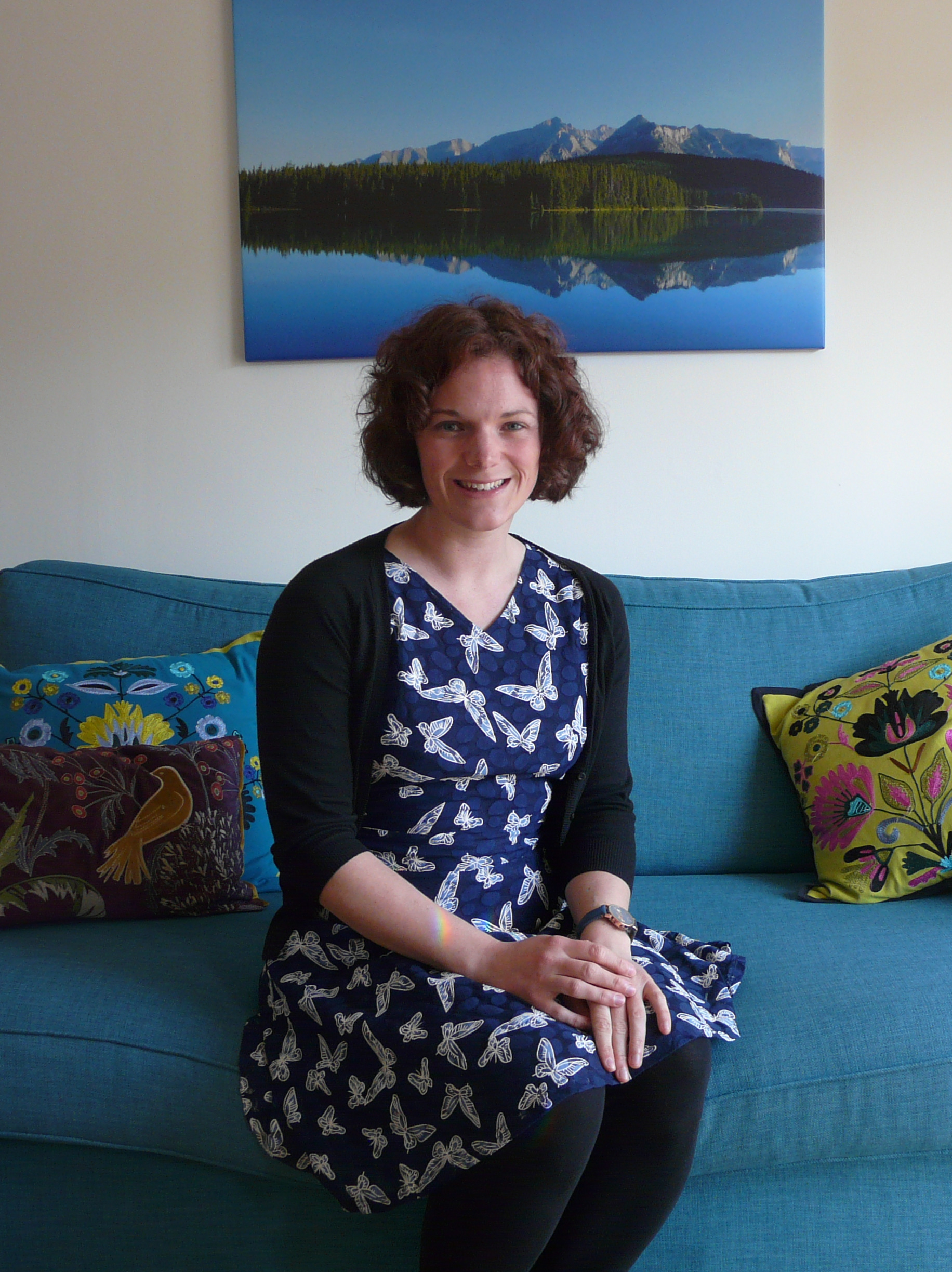 Liz Day, originally from Shropshire, is enjoying her intensive Welsh course with Learn Welsh Cardiff.  You can read about Liz's experiences in her blog: www.lizlearnswelsh.wordpress.com. 

Here's more about Liz...
Tell us a little bit about your background…
I went to school in Church Stretton, Shropshire, near the border between England and Wales. I loved languages and went on to study French at the University of Bristol. As a student, I spent a year working as a language assistant at a college near Toulouse and also volunteered in Madagascar. I got involved with the student newspaper and went to study journalism at Cardiff University, before working as a reporter for WalesOnline, the Western Mail and South Wales Echo.


Why did you want to learn Welsh?
I've been living in south Wales for nearly 10 years and realised it was ridiculous I could only manage "diolch"! When I first moved to Cardiff, I used to go to Y Mochyn Du and wished I could chat to the bar staff in Welsh. As a journalist covering everything from crown court to council meetings, community projects to cultural events, I came to realise just how important the Welsh language is. I'm really enjoying learning something new and also hoping it will help with my career aspirations.
 
Where/how are you learning?
I'm studying an intensive course with Learn Welsh Cardiff, covering entry, foundation and the first part of intermediate within a year. The classes are on Zoom for an hour and a half on Mondays, Tuesdays, Wednesday and Thursdays. I was apprehensive about learning a language via video conferencing – I thought there'd be a lot of: "I think you're on mute. Oh no, you've frozen!" It actually works really well and the "breakout rooms" are great for working in pairs and small groups.


Are you getting a chance to practise/use your Welsh?
I won't lie, I'm a little bit hooked on Duolingo… I've just passed an 80-day streak. I bought the owl a dinner jacket a while ago and I'm saving up my gems for a superhero outfit! I really enjoy the Pigion podcast, which is designed for Welsh learners and made up of highlights from that week's BBC Radio Cymru programmes. I recently watched the 2010 film Patagonia on DVD – definitely the first film I've seen in English, Spanish and Welsh! I can't wait to see a play or a gig in Welsh as soon as the coronavirus restrictions allow.


What's your favourite thing (general)?
My favourite thing about learning Welsh so far has been meeting new people. The community is so encouraging and supportive. I'm really enjoying getting to know my classmates – people from all different walks of life. It's exciting to be learning a new skill. I love being surrounded by the language in everyday life and passing a sign or poster and thinking to myself: "I know what that means now!" It feels like a new way of connecting with people and the world around me. My favourite thing in general? A mountain walk followed by a cosy pub. 


What's your worst thing (general)?
The worst thing about learning Welsh? The music from the Robin Radio listening exercises gets stuck in my head! It's so catchy. Also, there seem to be about 100 different ways of saying yes and no! In general? Internet trolls!


What do you enjoy doing in your spare time?
I really enjoy spending time outdoors, which is one of the reasons I love living in Wales. I started mountain biking at university and regularly visit the trail centres at Cwmcarn and Afan Forest Park. I'm a keen climber and spend a lot of time at Boulders climbing wall in Cardiff, as well as nearby crags – my favourite is Witches Point at Southerndown beach. I'm also learning aerial silks as part of the NoFit State and Up Side Down Circus communities.


Have you read any Welsh books/watched any Welsh TV? What's your favourite book or programme?
I didn't read a book in French until I'd been learning for five years, but I finished my first book in Welsh after five weeks! It was Am Ddiwrnod – meaning "what a day" - by Margaret Johnson. The book is designed for learners at entry level and has a handy glossary on each page. I'm currently reading the next book on the reading list, Wynne Evans – o Gaerfyrddin i Go Compare. TV-wise, Am Dro is great. It's like Come Dine With Me, but the contestants take each other on walks!


What's your favourite Welsh word?
Can I be cheeky and have a saying..? Love this one: Bydd yr haul yn gwenu. The sun will be smiling.


Any top tips for other people learning Welsh?
Sometimes it's really hard, but stick with it!


Describe yourself in three words!
Determined. Positive. Open-minded.