Meet Andrew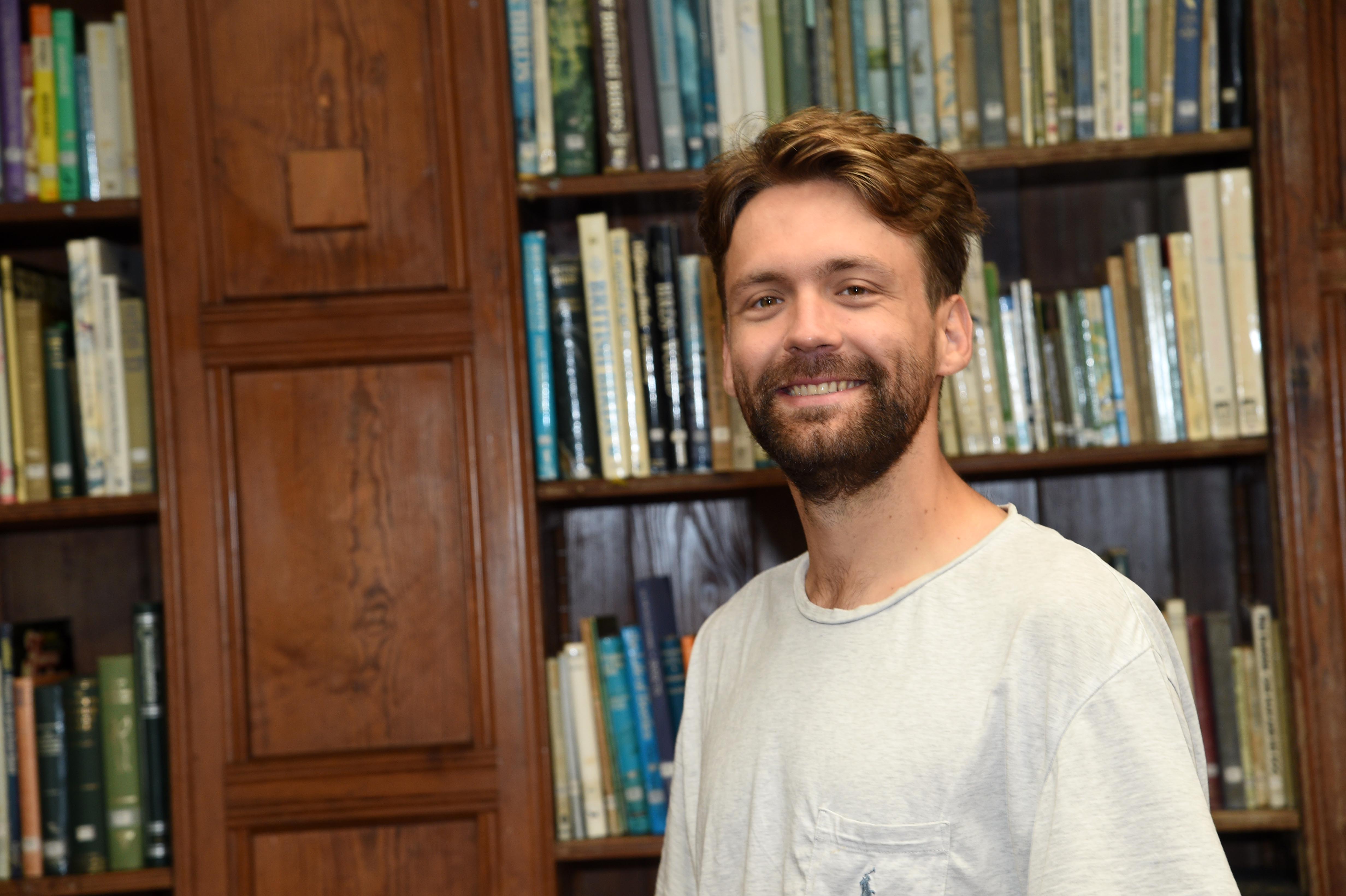 Andrew Ross Edwards is one of around 50 people across Wales who have just started working full-time or part-time as a Learn Welsh tutor.  Andrew has learned Welsh himself.
As part of the training process, Andrew attended a course for new tutors at Plas Tan-y-bwlch near Porthmadog.
Here's more about Andrew...
Where are you from and where do you live now?
I'm originally from Holland, Michigan in the USA and have been living in Bangor for about six years now.
You're a new Welsh speaker yourself - when did you start learning Welsh?
I started learning seven years ago when I was on holiday in Wales - the first time I visited the country.  I went to summer school at that time, and then followed a full-time, year-long course with Learn Welsh North West.
After that year, I studied for three years for a degree in Welsh at Bangor University.
What difference has learning Welsh made for you?
Learning Welsh has opened the door to a very close-knit, welcoming and supportive community.
By learning Welsh, I have made very dear friends, and I feel that I belong to that wonderful community.
As well as accessing a world of rich literature, learning Welsh has changed my life, specifically in the way it has opened my eyes to my desire to learn languages, and to learn about the history and culture of other countries.
For someone like me who comes from a large nation like the USA, learning Welsh has enabled me to be aware and sympathetic of the struggle of small European nations for their basic political rights.
What attracted you to train as a tutor?
One reason was that I loved the experience of being a learner (with brilliant tutors!) and I wanted to go back to that wonderful classroom atmosphere.
I also wanted to pass on some tips that helped me to learn.
The tutors I had at Learn Welsh North West also inspired me to be a tutor, as I really admire them - and count them as friends.
How was the weekend with the other new tutors at Plas Tan-y-bwlch?
Excellent.  I've been running online classes for a year, but it was very beneficial to get ideas for the new face-to-face course I've started teaching.
How's the teaching going?
I taught my first face-to-face lesson for 18–25-year-olds in October.  Although I was rather nervous at first, it went well and was met with an enthusiastic response by the learners.