New partnership aims to attract more families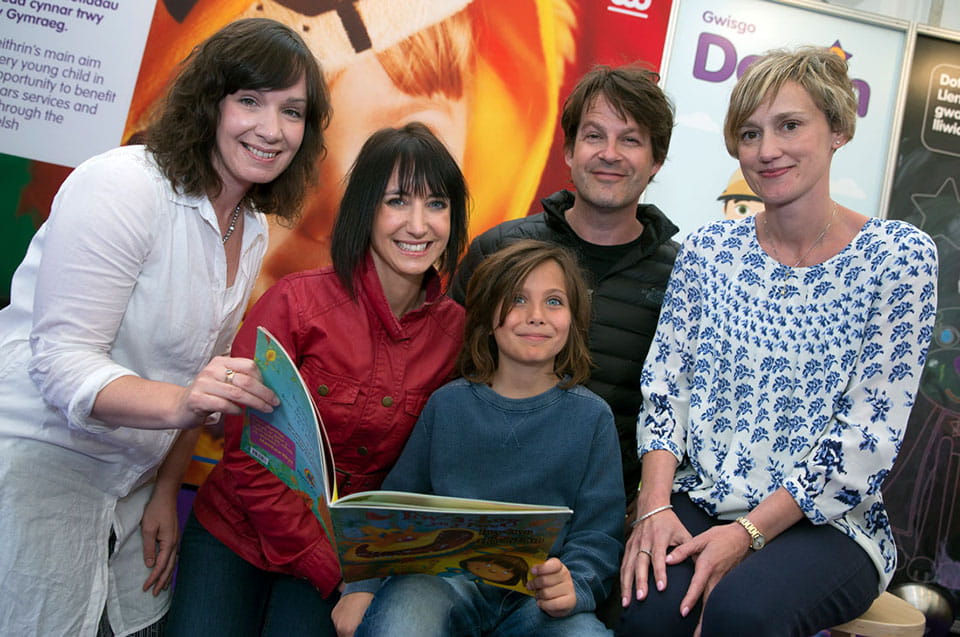 New partnership aims to attract more families to learn Welsh
A new partnership between the National Centre for Learning Welsh and Welsh-language nursery movement, Mudiad Meithrin, is aiming to attract more families to learn Welsh.
Increasing opportunities for Welsh learners to use and enjoy the language is also a key part of the partnership scheme.
20,000 children across Wales attend Mudiad Meithrin groups, with the majority coming from non-Welsh speaking families. This scheme will target those families by supplying information on how to learn and use Welsh.
As part of the partnership, Welsh for the Family language courses have been held in Flintshire and Wrexham, where Mudiad Meithrin staff provided activities for the young children who attended the sessions with their parents.
During June, the Centre will support the Mudiad Meithrin 'Taith Dewin and Doti' promotional tour across Wales, which is expected to be attended by some 8,000 families.
At the Urdd Eisteddfod in Bridgend, Welsh language taster sessions will be held at the Mudiad Meithrin stand by the Centre's provider in the area, the University of South Wales.  There will also be a reference to learning Welsh in the Mudiad Meithrin children's pageant at the festival.  
This is the latest in a series of partnerships established by the Centre with national organisations including the National Library of Wales, Amgueddfa Cymru - National Museum Wales and S4C.
Efa Gruffudd Jones, Chief Executive of the National Centre for Learning Welsh, explains:
"One of the Centre's objectives is to form exciting and innovative partnerships that will lead to an increase in the number of people learning and using Welsh, and this latest partnership with Mudiad Meithrin is one such example.
"We're looking forward to working with Mudiad Meithrin to ensure parents and families across Wales have opportunities to learn and enjoy the Welsh language."
Dr Gwenllian Lansdown Davies, Chief Executive of Mudiad Meithrin, said:
"We are very excited about the new partnership between Mudiad Meithrin and the National Centre for Learning Welsh. We will work together to promote Welsh language courses to the non-Welsh speaking parents of children in our services. This is an important part of supporting the Welsh Government's goal of having a million Welsh speakers by the year 2050."
Ends
30.5.17
For more information please contact hannah.thomas@dysgucymraeg.cymru or hawys.roberts@dysgucymraeg.cymru