#cariadcymraeg #lovewelsh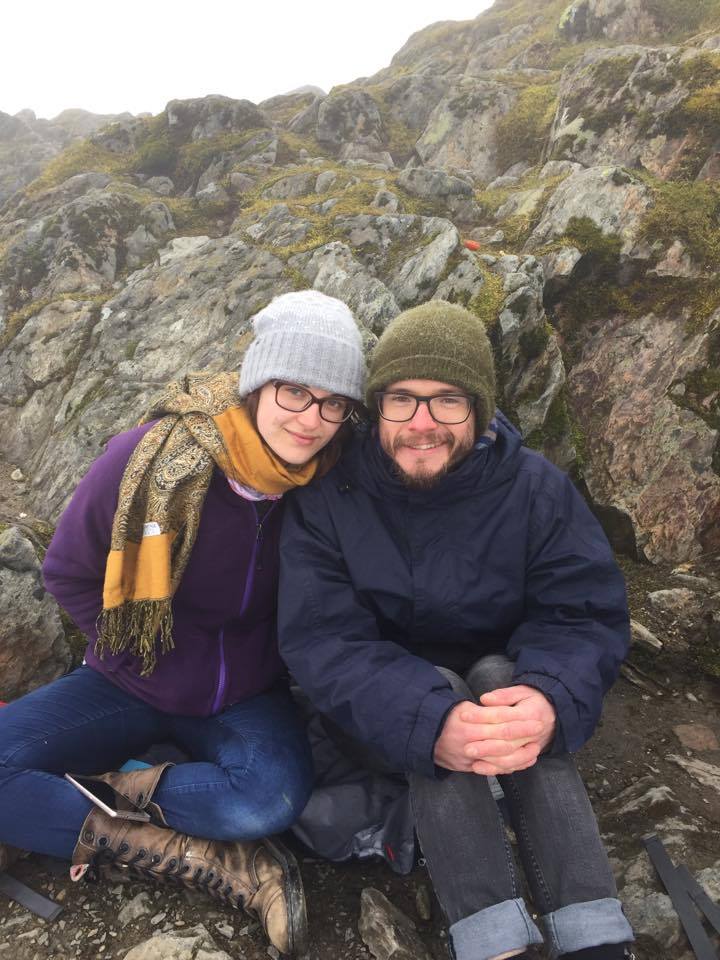 From strength to strength – how Welsh language has helped a love flourish…
A Gwynedd couple have discovered a new way to keep their relationship alive – with none other than the Welsh language.
Both Will Bardega and Daisy Bell work long hours and find their Tuesday Welsh lesson at Plas Heli, Pwllheli is the one chance they get to take time out and focus on each other, and not just their demanding work commitments.
The couple settled together in Criccieth, Gwynedd seven months ago and started learning Welsh in September 2017. With approximately 70% of Criccieth's population speaking Welsh, there's plenty of encouragement locally and opportunities to speak Welsh.
The couple first met two years ago, but were both too shy to strike up a conversation. They hadn't seen each other since, until Daisy visited a friend's house and discovered Will was the new house mate – completely by chance!  Daisy remembers, "We hadn't seen each other in two years and for me to turn up and just walk in to his house out of the blue must have been a bit of a shock."  And it has been true love ever since.
Learning Welsh is a brand new challenge for them both, as Will is originally from Poland and even though Daisy was born in Wales, her first language is English. They find Welsh lessons give them an opportunity to bond with one another, as they practice, do homework and quiz each other frequently.
Daisy comments: "The biggest challenge about learning Welsh is the confidence to speak it to other people. As soon as that barrier disappears and you feel it's safe to do so then it becomes the easiest thing in the world."
She adds: "The most rewarding thing about learning Welsh is the positive feedback you get when you speak the language to a Welsh speaker. To the people who grew up here, the language is so important. And to support this by learning Welsh is extremely fulfilling for both William and I."
Ifor Gruffydd, Director of Learn Welsh North West, one of the providers of the National Centre for Learning Welsh, said:
"There are lots of reasons why people learn Welsh – and it's clear to us that very often people learn for romantic ones!"
 Ends