Scholarships for Welsh learners from Patagonia in 2020
Three scholarships, worth £2,000 each, are available to learners from Patagonia to study Welsh in Wales during the summer of 2020.
The scholarships are funded by the National Centre for Learning Welsh and will enable three Welsh learners from Patagonia to spend a month studying at either Cardiff University or Aberystwyth University, two of the Centre's course providers.
Applicants for the scholarships must be at least at Intermediate level and have already shown a commitment to learning the language. The scholarships are administered by the British Council and are available on their website. The application forms should be completed and sent to eiry.miles@dysgucymraeg.cymru by 4 November 2020.
Following a stay in Wales to improve their language skills, learners will be expected to actively use the language on their return home, contributing to the life of the Welsh community in Patagonia, whether activities or classes.
One who benefited from a scholarship like this in 2019 is Sibyl Hughes from Gaiman in the Chubut province of Patagonia in Argentina.  Sibyl works at the Welsh nursery school in Gaiman.
I was awarded a scholarship to learn Welsh at Aberystwyth University. It was a brilliant experience. Every day after finishing in the classroom there were different activities organised for us. The Welsh tutors were kind and professional, and I met so many other Welsh learners from all around the world. I especially enjoyed being in a Welsh environment where I could speak Welsh to people every day. They were all so welcoming.

Sibyl Hughes
We're very excited to offer these opportunities for three keen learners from Patagonia who want to come to Wales to learn and improve their Welsh. We're proud of the unique relationship between Wales and Argentina, and we're delighted to offer assistance to ensure the language remains part of community life in Patagonia.

Efa Gruffudd Jones, Chief Executive of the National Centre for Learning Welsh.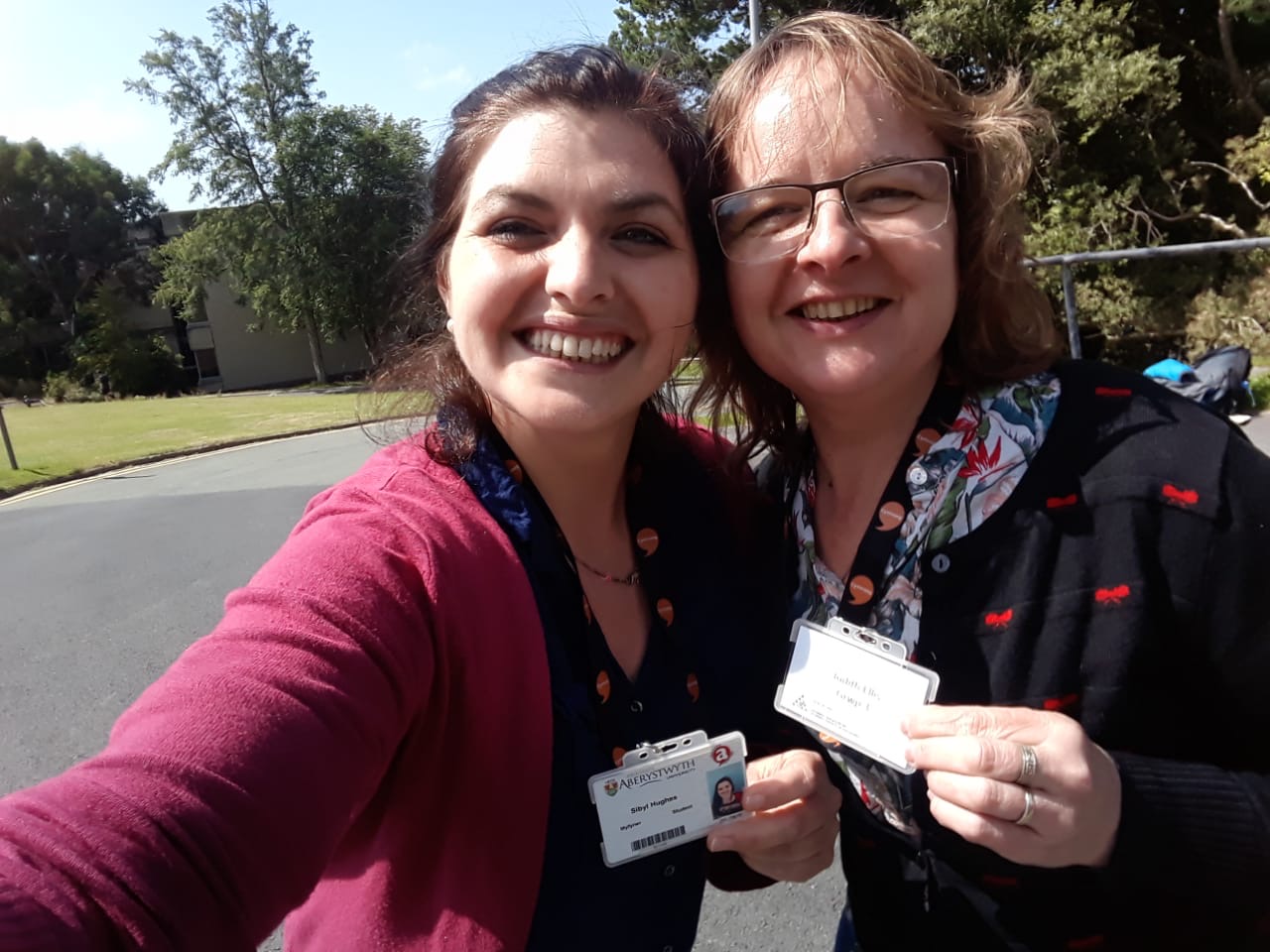 Sibyl Hughes and Judith Ellis from Patagonia on a course at Aberystwyth University over the summer.